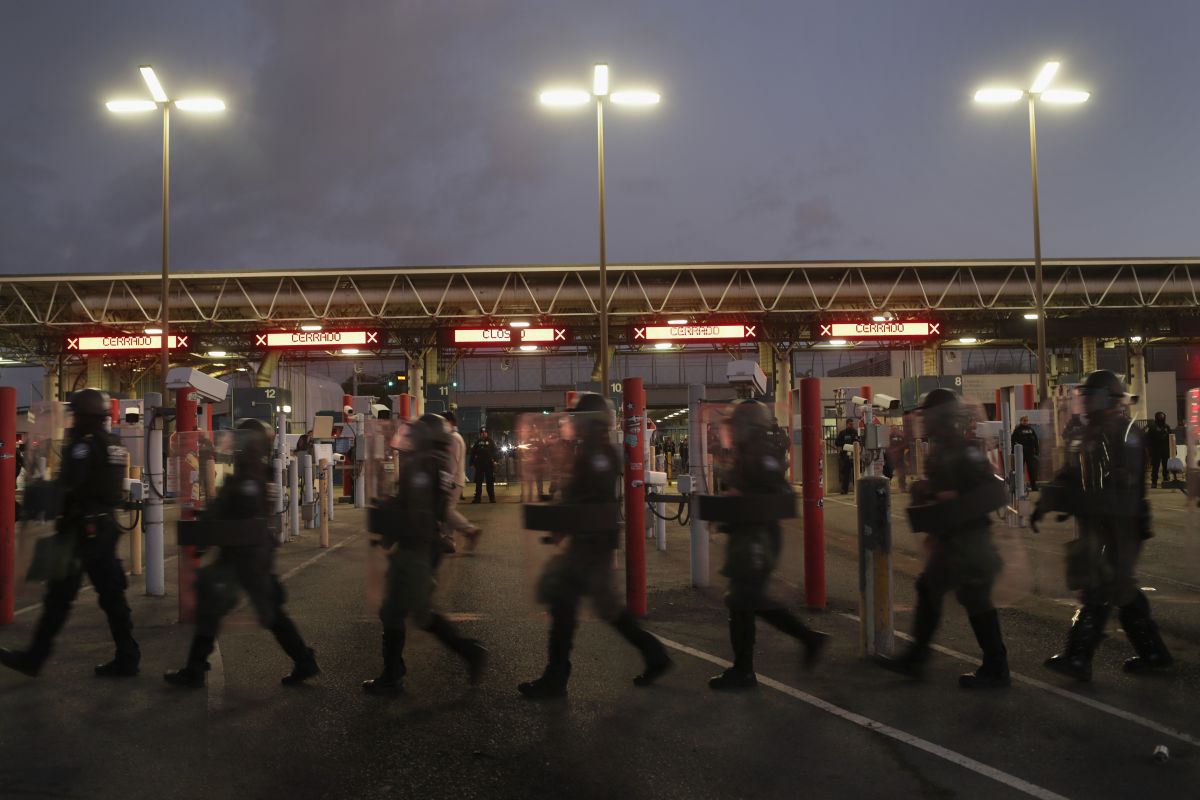 Photo: John Moore / Getty Images
At least 14 Mexican Army soldiers were briefly detained and then returned to Mexico after crossing into US territory illegally over a border bridge in El Paso, Texas.
Two Mexican military vehicles had crossed the bridge that connects El Paso with Ciudad Juárez in the early hours of Saturday, as reported by the Customs and Border Protection (CBP) it's a statement.
The border agency explained that the soldiers along with their weapons and other equipment "They were insured for security and processing reasons", noting that the detainees claimed not to have realized that they had entered the United States.
In addition, it was possible to see the soldiers in line formation being secured by the agents, who would have taken them handcuffed to the offices of the bridge of the Americas, where they were searched and stripped of the weapons they carried.
The CBP detailed that one of the soldiers had received a civil sanction after border agents discovered marijuana for personal use in one of the detained military personnel.
The detained soldiers belong to the Ninth Motorized Cavalry Regiment of the Secretariat of the National Defense (Sedena).
After the arrest, the 14 soldiers, along with their equipment, were returned to Mexico hours after Mexican military officials arrived to pick them up, he reported. The Associated Press.
Photos posted on social media portray one of the six Mexican army soldiers in full tactical gear sitting next to a lane on the border bridge, although it was not distinguished whether they were wearing handcuffs.
One of the witnesses to the events reported that after the incident, the border crossing remained closed for about two hours. Reuters.
"The CBPs yelled at the soldiers to raise their hands and disarm immediately"reported the source, who preferred to remain anonymous. "After they got out, they sat them down while they took them apart and searched the trucks."
During the arrest, the Secretariat of National Defense of Mexico was not immediately available to give statements on the facts.
You may also like:
Democratic Representative Proposes to Biden to Pay Latino Immigrants to Stay in Their Countries; FBI alert cites 60,000 more people en route to the border
VIDEO: Biden Issues Stern Warning to Border Patrol Agents Who Chased Haitian Immigrants on Horseback: "Those People Will Pay"
US envoy for Haiti resigned due to "inhumane" deportations of immigrants


Source-eldiariony.com