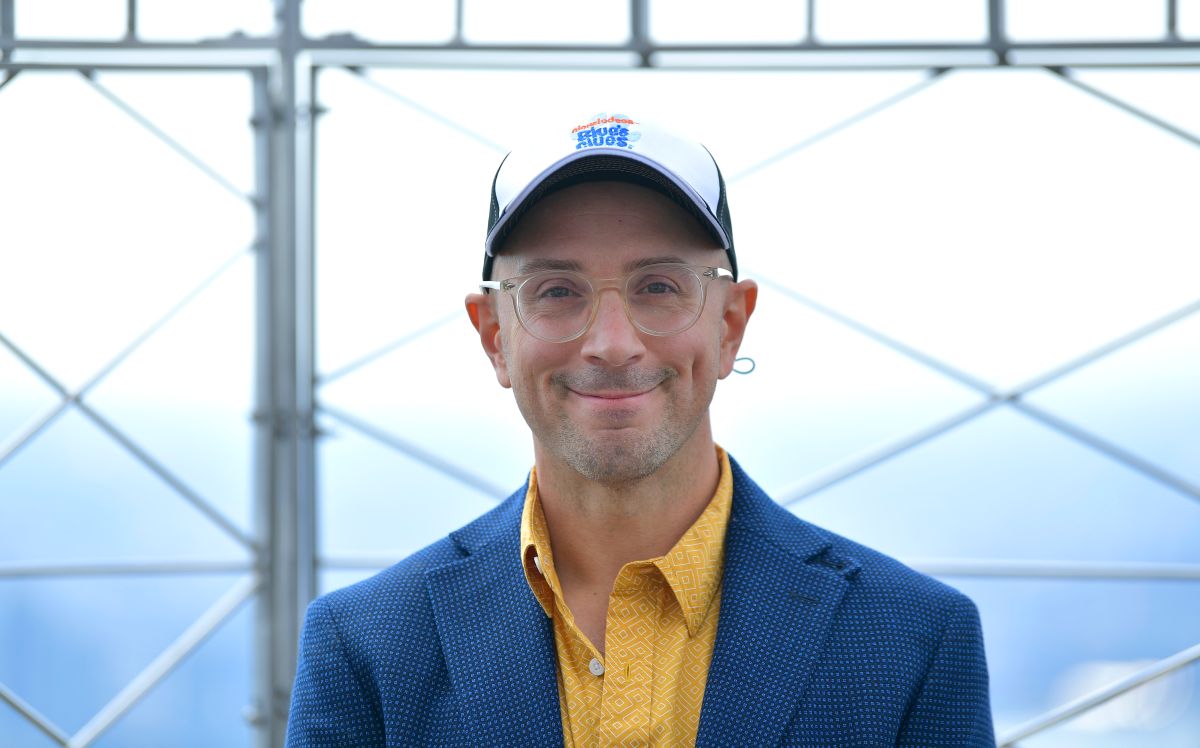 Photo: Roy Rochlin / Getty Images
In 1995, he premiered "Blue's tracks", a children's program that enchanted a whole generation with its charismatic and pleasant characters. 25 years after its premiere, Steven Burns, known as Steve, sent a sweet message to all the followers.
Steve started the message, shared on Nick Jr's Instagram account, remembering the moment he left the show:
"Remember when we were younger we used to run around, hang out with Blue, find the clues, talk to Mr. Sal, go crazy with the mail, and do all that fun stuff? And then one day I was like, 'Hey, guess what? Important news … I'm leaving ".
"Afterwards, we didn't see each other for a long time. Can we talk about that? Good, because I realized that that was a bit abrupt. I just got up and went to college, which by the way, was quite challenging but great because I had to mentalize and go step by step and now, I'm doing a lot of things that I wanted to do. And now look at you, everything you have done and what you have achieved in all this time. It's amazing right? I mean we start with clues Now what is it about? Student loans, jobs, families … And a lot of it has been complicated, you know? I know they know. I wanted to tell you that I could never have done all of that without your help.. In fact, all the help they gave me when we were younger still works for me to this day, and that's super cool. I guess I just wanted to say that after all these years, I never forgot them. Never. And I'm glad we're still friends. Thanks for listeningHe told all his followers.
Nick Jr.'s social networks not only shared this video, but also a series of images in which those involved in the program celebrate this anniversary.
In turn, they changed the profile photo of the account, now the blue dog, who helped Steve find so many answers, is part of the photo.
---
You might also be interested in:
– Justin Bieber premieres documentary on Amazon Prime
– William Levy, Gaby Espino, Pedro Fernández and Maite Perroni will host the Billboard
– Ex-partner of Christian Nodal declares about alleged breakup of the singer with Belinda