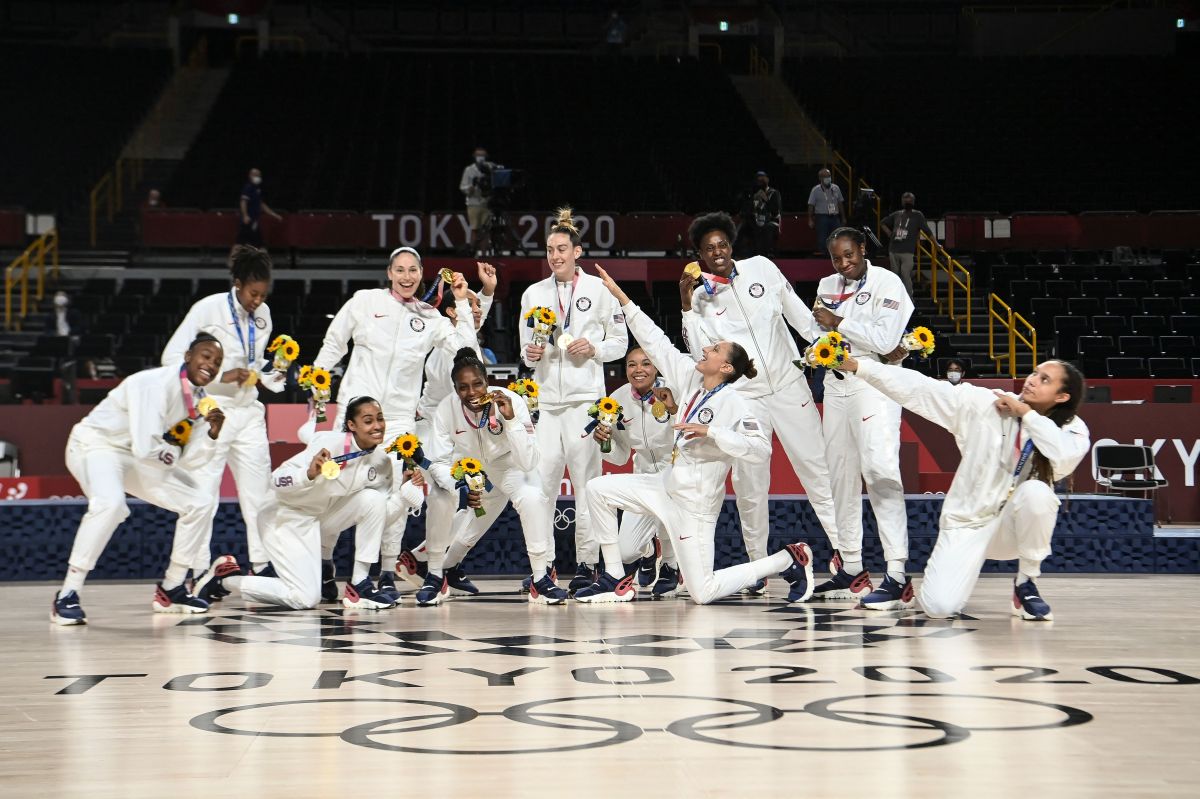 The United States women's basketball team She reaffirmed herself as the queen of the discipline by winning the gold medal at the Olympic Games for the seventh time.
From the Games of Atlanta 1996 Team USA has positioned itself in the first place of the table, and in Tokyo 2020 was no exception.
GOLD MEDAL ✔️🥇 @usabasketball #TokyoOlympics pic.twitter.com/8BuAFDgOOm

– Bleacher Report (@BleacherReport) August 8, 2021
The americans beat the whole of Japan 90-75 in the final, and with the victory equaled the men's team's streak achieved between 1963 and 1968.
There are 55 consecutive victories that the women's team has achieved. His last defeat was in the semifinal of the 1992 Barcelona Olympics.That is, 29 years ago.
The Golden Gals!

With 5 gold medals EACH, @DianaTaurasi and @ S10Bird have the record for most gold medals in Olympic basketball history. #TokyoOlympics pic.twitter.com/d34PDLOxXD

– Team USA (@TeamUSA) August 8, 2021
In the game against Japan the American defense was consolidated with Brittney Griner, who with 40 centimeters more than the Japanese base, covered most of the launches.
The participation of Japan also left joys, Well, against all odds and in a surprising way, the team reached the final.
You may be interested in:
Tokyo Olympics | The fury in China over the unusual interview with a "manly" gold medalist
Video: Lionel Messi said goodbye to FC Barcelona in tears