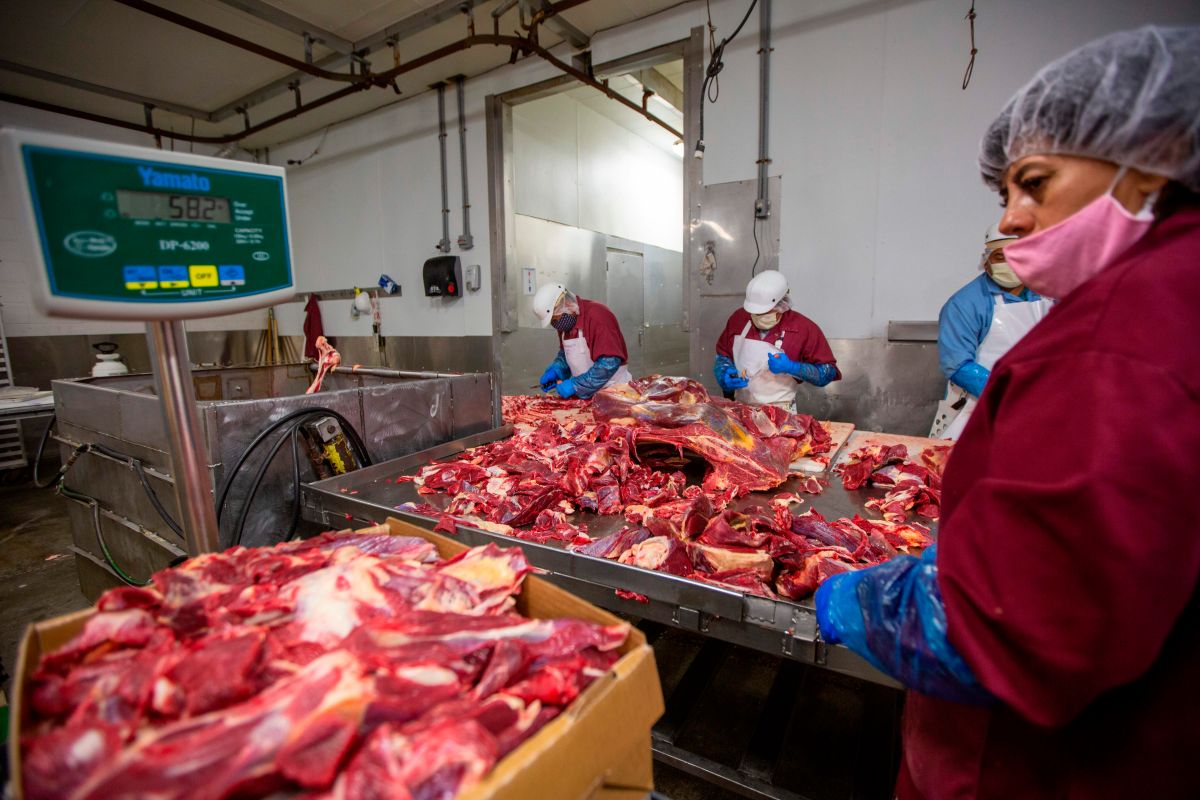 The United States Department of Agriculture Food Safety and Inspection Service reported that more than 295,000 pounds of beef have been recalled by an Omaha-based meat processor due to the possible contamination of the product with E. coli.
Since last Thursday, the Greater Omaha Packing company announced the recall of the meat. According to information released, the pounds of meat were intended to be packaged in its ground presentation, which was produced on July 13 and bears the establishment number "EST. 960A "within the USDA mark of inspection.
So far, the packages are known to have been distributed in Illinois, Indiana, Minnesota, and Nebraska. The meat contamination was discovered when FSIS collected a routine product sample that confirmed the presence of E. coli as positive, authorities said.
There have been no confirmed reports of adverse reactions due to consumption of the products, the USDA said. The department urged anyone concerned about an injury or illness to contact a healthcare provider.
E. coli, a bacteria found in fecal matter, can be particularly dangerous for infants, young children, the elderly, and people with compromised immune systems. The USDA reported that it can cause dehydration, bloody diarrhea, and abdominal cramps for up to a week after exposure.
This situation comes within the framework of the food shortage that has occurred, mainly because the supply chain has not recovered after the pandemic affected the entire country, which is why this situation can complicate the sale of meat.
In addition to the fact that it was discovered that contamination in the product, food prices throughout the country are on the rise as a result of the widespread inflation that is experienced throughout the United States. What happened to Greater Omaha Packing products can cause a shortage of meat, mainly, in states where E.coli contamination was found.
According to an AP report, so far, the corresponding health authorities have not detected affected people, but it was reported that they are aware of what could happen. It is recommended that if someone has consumed the product and has symptoms, they go immediately to a health center or hospital.
You may also be interested: The meat brand JBS received a cyber attack; government points out that it could have come from Russia