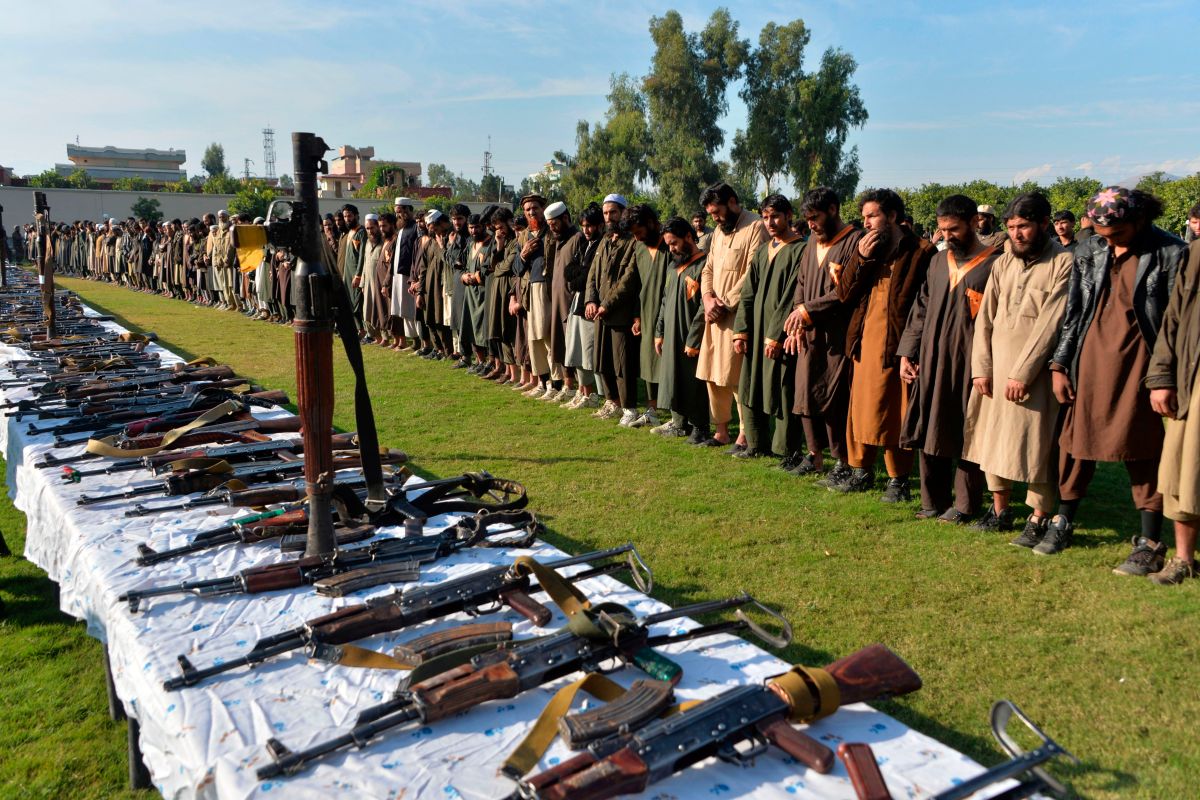 Photo: NOORULLAH SHIRZADA / AFP / Getty Images
WASHINGTON – The Pentagon announced this Saturday that the drone it launched in the last hours over Afghanistan killed two alleged "high-profile" members of the Islamic State (ISIS) and wounded another, reported the deputy director of Logistics of the General Staff. , General Hank Taylor, at a press conference.
There were no civilian casualties
Until now, the Pentagon had only reported the death of an alleged ISIS member in the US offensive in retaliation for Thursday's attack at the Kabul airport, which was claimed by that same terrorist group and which left dozens dead, including 13 American soldiers.
Taylor said there were "zero civilian casualties" and affirmed that Washington will continue to carry out operations against the terrorists of the Islamic State "as necessary".
Terrorists executed were ISIS "facilitators" and "planners"
He also detailed that the alleged terrorists executed played the roles of "facilitators" and "planners" of ISIS, although he refused to specify whether they participated in any way in the organization of the attack on the Kabul airport or what specific functions they performed.
The impact of executions on ISIS operations uncertain
At the same press conference, Defense Department spokesman John Kirby refused to assess how the loss of these two individuals may impact ISIS's ability to plan attacks.
"The fact that these two individuals are no longer walking the face of the earth, that's a good thing. It's a good thing for the people of Afghanistan, it's a good thing for our troops and for our forces at the airport, "Kirby just said.
Asked about it, the spokesman indicated that Washington "did not" share information with the Taliban about the attack.
Drone attack was in Nangarhar province, ISIS stronghold
As reported last night by the Pentagon, the operation took place in Nangarhar province, a mountainous terrain in eastern Afghanistan that is very difficult to control and has served as a stronghold for the terrorist group since its appearance in Afghanistan in 2015.
The US attack came 24 hours after the president, Joe Biden, promised revenge against ISIS and reveal that he had ordered his commanders to develop plans to hit targets of the terrorist group in Afghanistan, its leaders and its bases.
The number of victims of Thursday's attack in Kabul amounts to, at least 170 people died and 150 injuredsources close to the Taliban told Efe in Kabul; while the Pentagon has reported the death of 13 US soldiers and 18 wounded.
Islamic State of Khorasan claimed responsibility for the Kabul bombing
The ISIS affiliate that took responsibility for the attack is known as the Islamic State of Khorasan (as the jihadists refer to Afghanistan). It was created in 2015 and is a staunch enemy of both the US and the Taliban.
It may interest you: