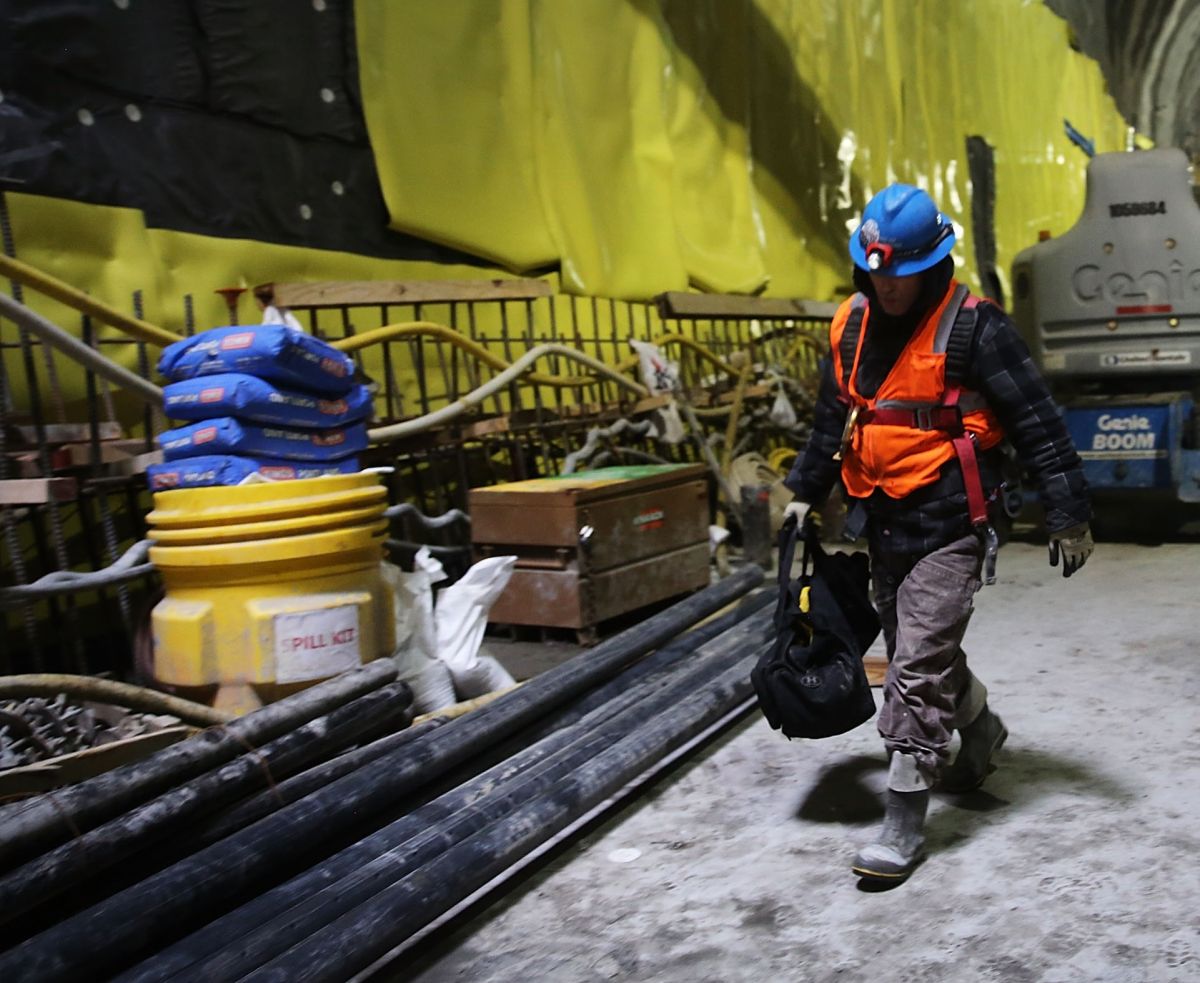 In mid-April activists and leaders highlighted that the Latino community would benefit from President Joe Biden's infrastructure bill with the generation of jobs in more than 100 trades and professions, in addition to having access to better infrastructure and services.
The Senate Majority Leader Chuck Schumer (New York), confirmed to this newspaper that the most disadvantaged communities, such as Latinas, will have important benefits with the infrastructure bill just approved in that chamber.
"The Senate has taken a backward step for decades to revitalize America's infrastructure and provide our workers, our businesses, and our economy with the tools to succeed in the 21st century," he said.
He noted, for example, that the plan will make it possible to allocate funds for the infrastructure of Puerto Rico, in addition to that his office made a projection on the impact on other sectors.
"We passed an infrastructure bill that provides Puerto Rico with additional funds to help build more resilient roads, bridges, and airports, to upgrade its power grid, and to expand Internet access.", He defended.
He added that the effects of climate change could be devastating for the island, which requires millionaire investments in strategic areas.
"I fought for the release of disaster funds under President (Donald) Trump, I have helped secure the release of those funds under President Biden, and I am proud that we continue to provide federal funds to Puerto Rico, "he said. "I will continue to work with this administration to ensure that Puerto Rico is treated equally and receives its fair share of support."
A specific analysis on benefits to the community of the so-called bipartisan Law of Employment and Investment in Infrastructure confirms the projection of analysts in April: more employment, better internet, medical coverage and access to services.
1. More jobs
The report indicates that construction will benefit from investment in infrastructure and recognizes that millions of Latinos develop in that area, according to aggregate data from the Bureau of Labor Statistics.
"Approximately 3.4 million workers in the construction industry are Hispanic or Latino", indicated. "That's about 13 percent of all Hispanic or Latino workers in the workforce."
It points out that jobs at different levels would be in positions with priority unionized.
"These new jobs will provide much-needed economic support for Latino families and help immigrant workers to recover," says the job loss due to the coronavirus pandemic.
At an event in April, the moderator of a panel, Antonieta Cadiz, associate director for Hispanic media at Climate Power, emphasized that her projections estimate that jobs for Latinos include different trades, such as electricians, carpenters, and so on.
"There is a wide variety of different types of work that Latinos will be able to access," he said.
2. Better internet
Although criticized by a Republican, the bipartisan bill maintained broadband internet access.
The report cites a SOMOS survey at the beginning of The COVID-19 pandemic revealed that almost 40% of Latinos did not have access to broadband internet at home and that 32% did not have a computer.
This complicated distance education for this community in several cities and, especially remote areas of the country.
"Senate Democrats achieved a provision in the bill that ensures that Internet access is equitably distributed among underserved communities, many of them places where Latinos and other minorities live," the analysis highlights.
3. Water and fire fighting
The White House estimates that lead pipes still carry water to some 400,000 schools and childcare centers, representing between 6 and 10 million households, it said.
"This bill provides funds to eliminate lead pipes in communities, which helps improve the health of Latino children and families," the report highlights.
The bill contemplates $ 5 billion to address lead contamination, which also has an impact on job creation.
The funds will also go toward fighting fires in communities with a high Latino presence.
"The Latino community, like other minority groups, is disproportionately affected by respiratory diseases," it says. "Rising fires, along with rising temperatures, are contributing greatly to health problems like asthma."
4. Connecting communities
The projections of the economic plan focus resources on remote areas of the country with little and bad transportation.
"People of color own vehicles at lower rates than whites and therefore are more dependent on public transportation," it is acknowledged. "Investments in public transportation included in this bill will help reduce travel times and create more economic opportunities for Latinos."
5. Reconstruction of Puerto Rico
Senator Schumer's office document highlights how the law infrastructure will allow additional funds to be sent to Puerto Rico, to help build stronger roads, bridges and airports, upgrade your power grid, and expand internet access.
"For decades, the infrastructure in Puerto Rico has suffered from a systemic lack of investment," it is acknowledged. "These funds will help the island to withstand the kind of devastating natural disasters it has suffered in recent years and which are expected to worsen if climate change is not controlled."