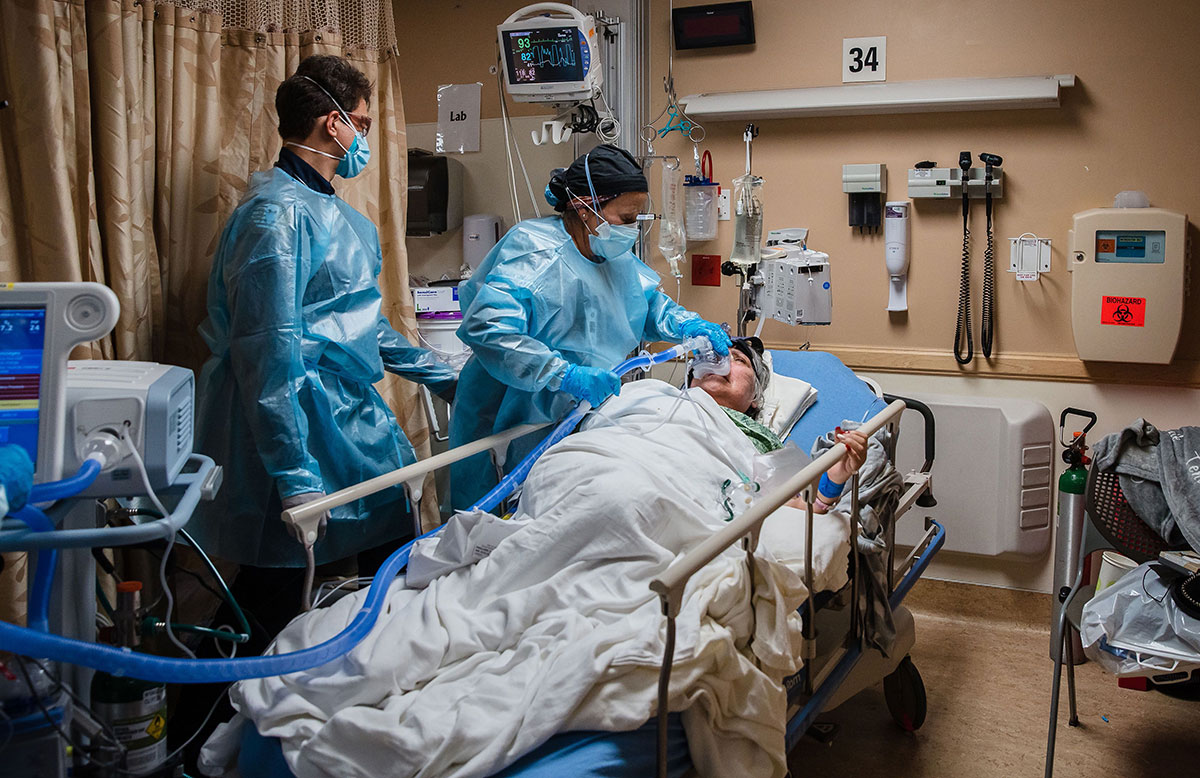 A pastor of the Christian church of Jacksonville, Florida, said that in the last 10 days, six of the members of his church have died of coronavirus, COVID-19, and still others are currently in the hospital.
Now the church is pushing for its parishioners to get vaccinated as soon as possible.
-Read also: VIDEO: 5 heartbreaking cases of people dying at home due to the coronavirus
"In the last 10 days, we have had six members of our church pass away from COVID. Four of them were under 35 years old. They were all healthy and the only thing they had in common was that they were not vaccinated, "said Pastor George Davis of Impact Church in Arlington to News4Jax.
Davis said 15 to 20 members are now in the hospital, another 10 or more are home with the virus, and three to five who were already vaccinated also tested positive.
"It hurts (…) these are real people that I know, that I have pastored. A young man of 24 years, I knew him since he was a small child ".
The pastor said it was in late July that they learned that a member tested positive for the first time. Since then, it has been a string of bad news. Those who died, he said, weren't in the hospital for long before they died.
Although many have opined that the church was the focus of infection, Davis said the church asks for masks to enter, that the auditorium is thoroughly cleaned between services, that social distancing is practiced and that it offers hand sanitizer.
For this reason, the pastor pointed out after speaking with the families of those members, he said he was sure that they contracted it somewhere outside the church.
Davis also reported that the church held a vaccination event in March where it claimed that 800 people were immunized.
– You may also like:
Teacher dies sick with coronavirus and who continued to teach classes with an oxygen tank
PHOTOS: Woman suffers brain perforation due to coronavirus test
Young man has sex with his ex-girlfriend, a married woman and spreads the coronavirus throughout his neighborhood