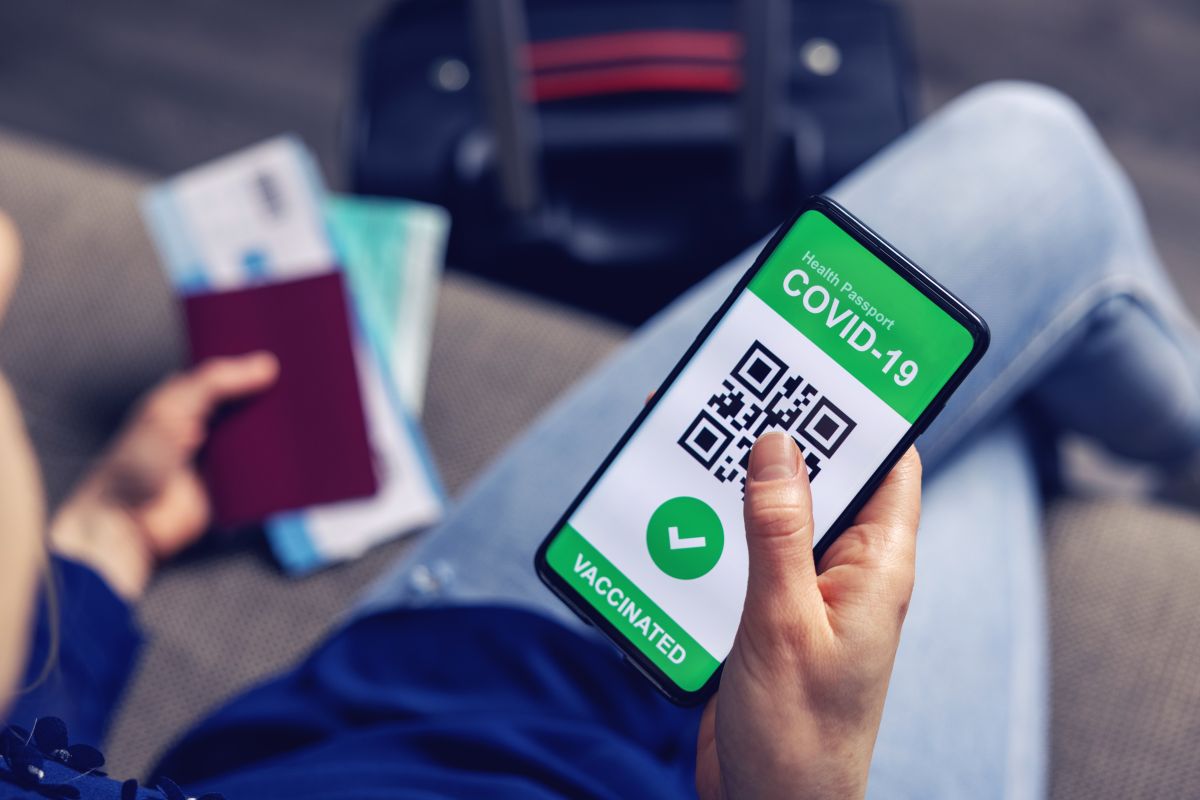 The theme of tourism has become one of the great concerns in the midst of the coronavirus pandemic, Firstly, because it is essential in the economy of any nation, but it is also known to be one of the main contagion vehicles for COVID-19.
This has made some governments seriously think about create a vaccination passport Through which, tourists will be able to demonstrate that they have already been vaccinated against the coronavirus, that they have recovered from the disease or that they recently tested negative for the virus, which will allow them to travel freely through the countries.
The European Union (EU) is one of the main promoters of this vaccination passport, so they are already studying all the options to create it so that it can be available to all travelers, and that it is easy to carry and display.
Currently, most countries ask tourists to show some COVID-19 test done in no more than 72 hours to show that they are not carriers of the virus or, travelers are forced to do a small quarantine upon arrival .
In the United States, the first rule applies, although the government, in recent days and given the rebound in infections by the Delta variant, have already thought of restricting access to all those tourists who do not verify that they have already been vaccinated against COVID .
On the subject, Upgraded Points, a travel company that provides internal strategies to maximize travel points and rewards, based in Austin, conducted a survey among its users to find out how Americans feel about the various restrictions of travel. travel related to the COVID-19 pandemic.
Although initially most did not approve of the travel restrictions, now there are many already those who consider that a vaccination passport should be an essential requirement for mobility.
They reached this conclusion after conducting a survey last June in which 997 people participated. from the USA and 82% indicated that they would support the idea of ​​a vaccination passport being made and requested in the country.
An interesting fact is that women were 7% more likely to support vaccine passports than men. And there are also trends related to the generation to which it belongs, for example, so-called baby boomers are the least likely to support vaccine passports, as some consider that this infringes the rights of travelers.
Also, 49% of the participants indicated that with the vaccination passport they were more likely to attend a concert or sporting event and 48.8% assured that with this document, they would feel safer going to a restaurant.
50.9% of respondents reported that they were more likely to travel nationally with an existing vaccination passport, and that women (59%) were more likely than men (52%) to say that a vaccination passport should be required. proof of vaccination. 74% agreed that vaccine passports should be required to fly on an airplane.
You are interested in:
A passenger with Coronavirus can die in flight
Coronavirus: 4 steps to travel safely, according to the World Tourism Organization