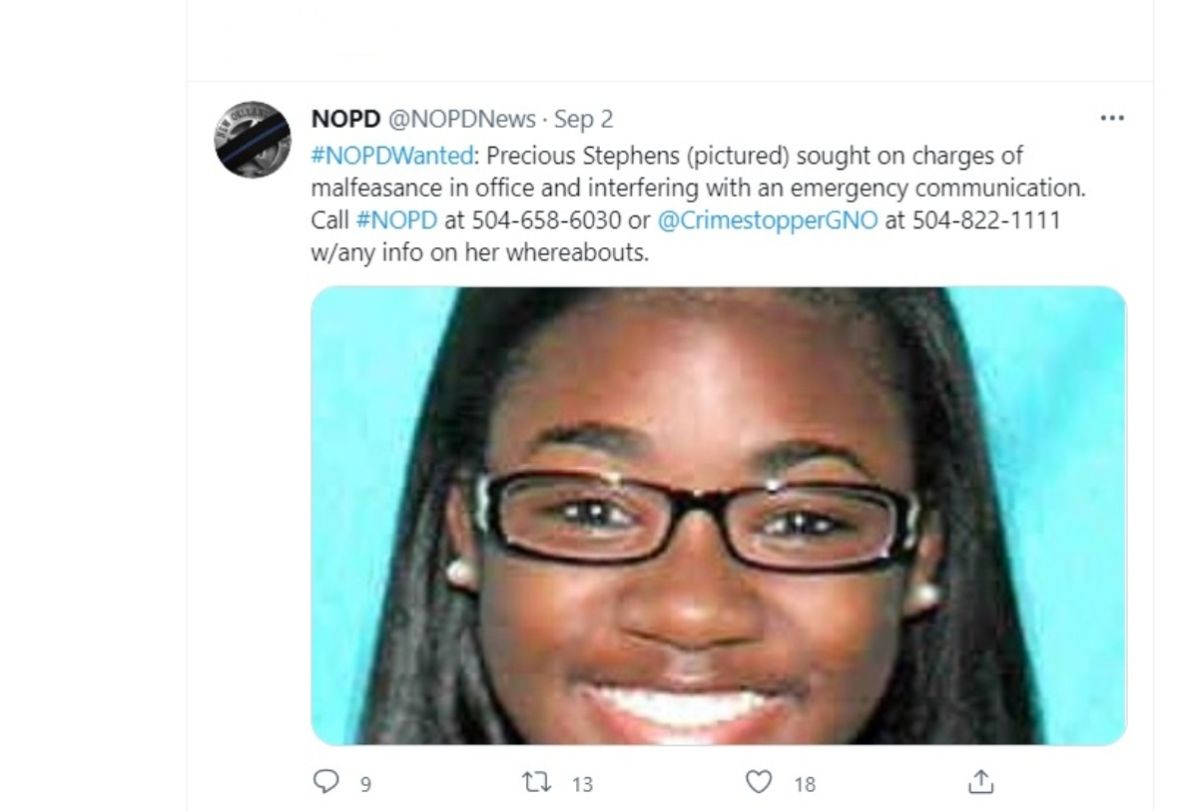 The New Orleans Police Department (NOPD) is looking for Precious Stephens, a 911 operator who allegedly "deliberately" hung up on emergency calls she received.
On Thursday, local officials announced in a statement on Facebook that they had "obtained an arrest warrant for Precious Stephens on charges of embezzlement and interfering with an emergency communication ".
NOPD revealed that for unknown reasons the 25-year-old operator was allegedly "deliberately disconnecting 911 calls without obtaining necessary emergency information or without relaying such emergencies to other dispatchers for help" while working with the LA Communications District. Orleans Parish.
The intercepted calls occurred during Stephens' shifts on August 20 and 21. It was fired from his job and her superiors reported her to the police, but at the moment she has not been detained, according to NOLA.com.

"(The district) has cooperated and will continue to cooperate with the investigation of this matter and is dedicated to providing all assistance to assist in (the) efforts," read a statement obtained by the press.

In Louisiana, misconduct by a public official or employee entails a sentence of up to five years in prison and / or a fine of up to $ 5,000, bounded People.
Police in a major city are looking for Precious Stephens – a 911 operator accused of deliberately hanging up during emergency calls and has since been fired, authorities said. https://t.co/tEhRwRKhlc

– FOX 32 News (@ fox32news) September 3, 2021