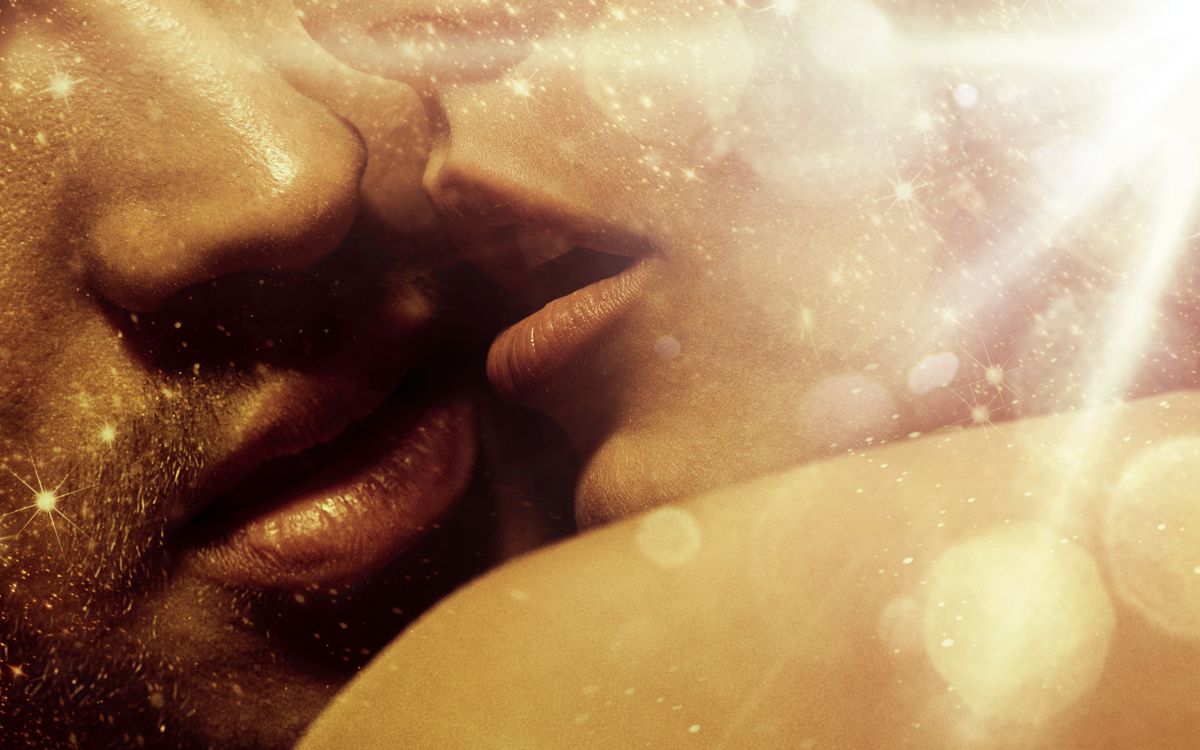 Many people are convinced that for love, there is no age, An example of this is a couple that has gone viral on TikTok, who like to share things about their relationship but who have attracted a lot of attention due to the great age difference between them.
Between these lovers there are nothing more and nothing less than 37 years of difference.
Quran McCain is a 24-year-old young man who recently decided to get engaged to a 61-year-old woman named Cheryl McGregor.
@ ttvleolove_3

the vibe is always 🔥 @ queencheryl6060 # unbanoliver6060 #LeadWithLove #DontQuitYourDaydream #couple #agegap #foryou #gf #viral #foryou

♬ Without You – Skylar Astin
They both live in Rome, Georgia, and Cheryl met her now boyfriend when he was just 15 years old; however, both claim that the romantic interest and attraction emerged just a year ago.
Quran and Cheryl met in 2012 when the boy was working at a Dairy Queen location. Cheryl's son, Chris, was a manager of the business and she visited him constantly and although they knew each other by sight, they had no greater relationship.
@ ttvleolove_3

😂😂 @ queencheryl6060 # unbanoliver6060 # verifyoliver6060 #DontSpillChallenge #fyp シ #viral

♬ B my massa – Nobody
The young man left that job and they lost all contact. But it was in November of last year when they met again. She worked as a cashier at a convenience store where he used to shop and although they saw each other often, that day the boy noticed that the woman was not smiling as usual and she looked very sad.
Cheryl told him that she had the idea of ​​uploading a video to TikTok dancing and only received negative comments. Then Quran consoled her and proposed to upload other videos where they would dance together and this made her gain many followers and thousands of likes.
@ ttvleolove_3

Queen birthday starts now @ queencheryl6060 # unbanoliver6060 # verifyoliver6060 #GossipGirlHere #superspy #internationalsuperspy #fyp シ #gf #happy #vibe

♬ International Super Spy – Dylan 🧍🏻
Cheryl and Quran became closer and according to them, a special connection was created between them. Finally, they decided to go out on a date and with it they crossed the friendship barrier to start their love.
"There is something between him and me that I never thought we would be together like this, he is an incredible person. There is a different type of chemistry with him even though he is younger, we have a lot of chemistry due to the things we have been through and that unites us more, "said the woman.
@ ttvleolove_3

#duet with @ queencheryl6060 follow the queen if you real support # unbanoliver6060 #fyp シ #gofollow #supporters # oliver6060 #vibes #loveher #superstar

♬ Hell Shell – Young Nudy
"Nobody accepted, they all thought we were joking or they thought it was all games. Some of her 7 children turned against her because she was dating a younger black man. She was very hurt. It hurt him because he raised them so they weren't like that, "added the boyfriend.
But their love affair only fueled more hatred against Cheryl on social media and the comments received on TikTok were so bad that the platform decided to close her account. Every day she received hundreds of comments where users referred to her as "grandmother" or "zombie" and also stressed how unusual their relationship was due to the age difference between them.
@ ttvleolove_3

#duet with @gasminec thank you jas the work was amazing ❤️ # unbanoliver6060 # oliver6060 #HotwireHotelGoals #fyp シ

♬ Woman – Doja Cat
Despite this, the couple continue to share their videos on the @ ttvleolove-3 account and have even opened a page on OnlyFans, where they upload spicier content, as they claim they have a fantastic sex life.
On July 31, they got engaged and hope to celebrate their wedding very soon.
You are interested in:
TikTok couple draws attention for their wide age difference
"Our sex life is perfect," says couple with 45 years of age difference