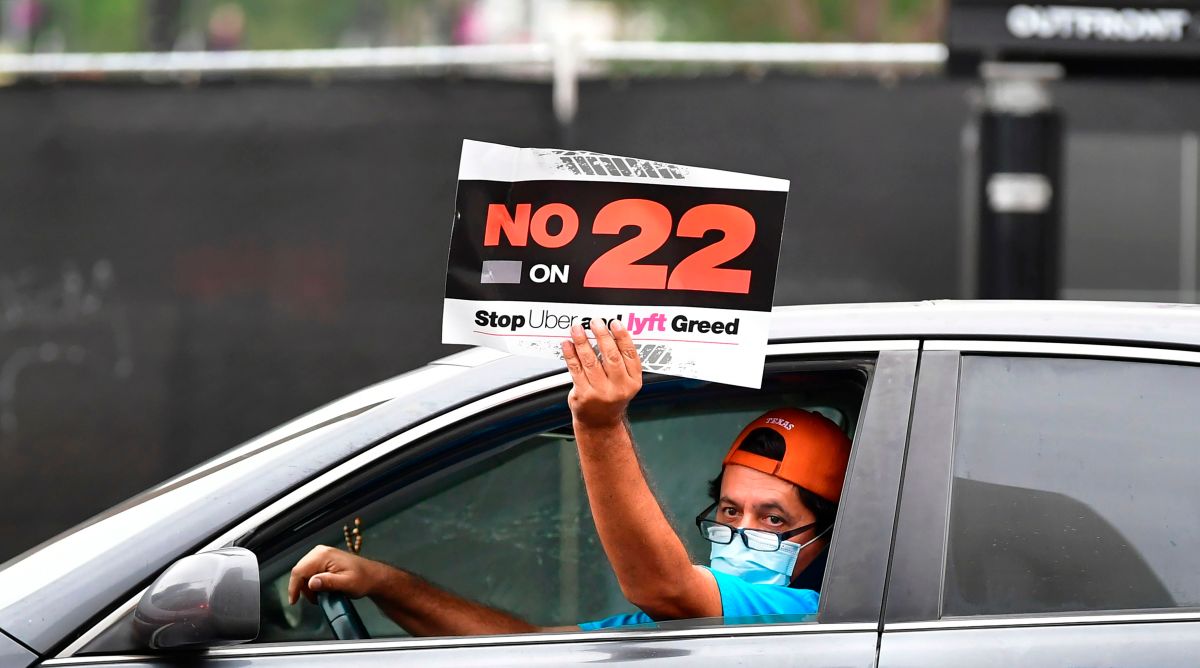 Photo: FREDERIC J. BROWN / AFP / Getty Images
A California judge ruled Friday that Proposition 22, which exempts ride-share and meal-delivery drivers from treating drivers as employees, is unconstitutional.
Alameda County Superior Court Judge Frank Roesch said Proposition 22 is unconstitutional "because it illegally limits the power of a future legislature to define app-based drivers as workers subject to workers' compensation law". That makes the entire voting measure unenforceable, Roesch explained.
The measure, which was approved by Californians with 58% of the vote on November 3, exempts companies from providing a health allowance and minimum wage to the thousands of drivers in addition to keeping them as independent workers.
Since November, there have been demonstrations for and against proposition 22. In the case of unions and platform drivers, they have insisted that the initiative would allow companies not to comply with their obligations to provide health services and fixed salaries.
Related: Uber Partners with Costco to Deliver Groceries in Texas, No Partner Needed
A setback for Uber, Lyft and DoorDash
The ruling is a severe blow to transportation companies such as Uber, Lyft, DoorDash, Instacart and others, as they could face millions of dollars in additional labor costs should the ruling stand.
Uber, Lyft and DoorDash Supported Proposition 22 to Classify Drivers as Contractors. His main argument was that people who work in the so-called collaborative economy can set their own hours and not be under rules as in a traditional company.
According to the San Francisco Chronicle, Tech companies have invested more than $ 200 million to support the Proposal 22, persuading voters to keep drivers and delivery workers as independent contractors and not as employees.
The measure exempts companies from the 2019 labor law known as Assembly Bill 5, which requires companies to grant greater benefits to their workers.
You may be interested in the following news: