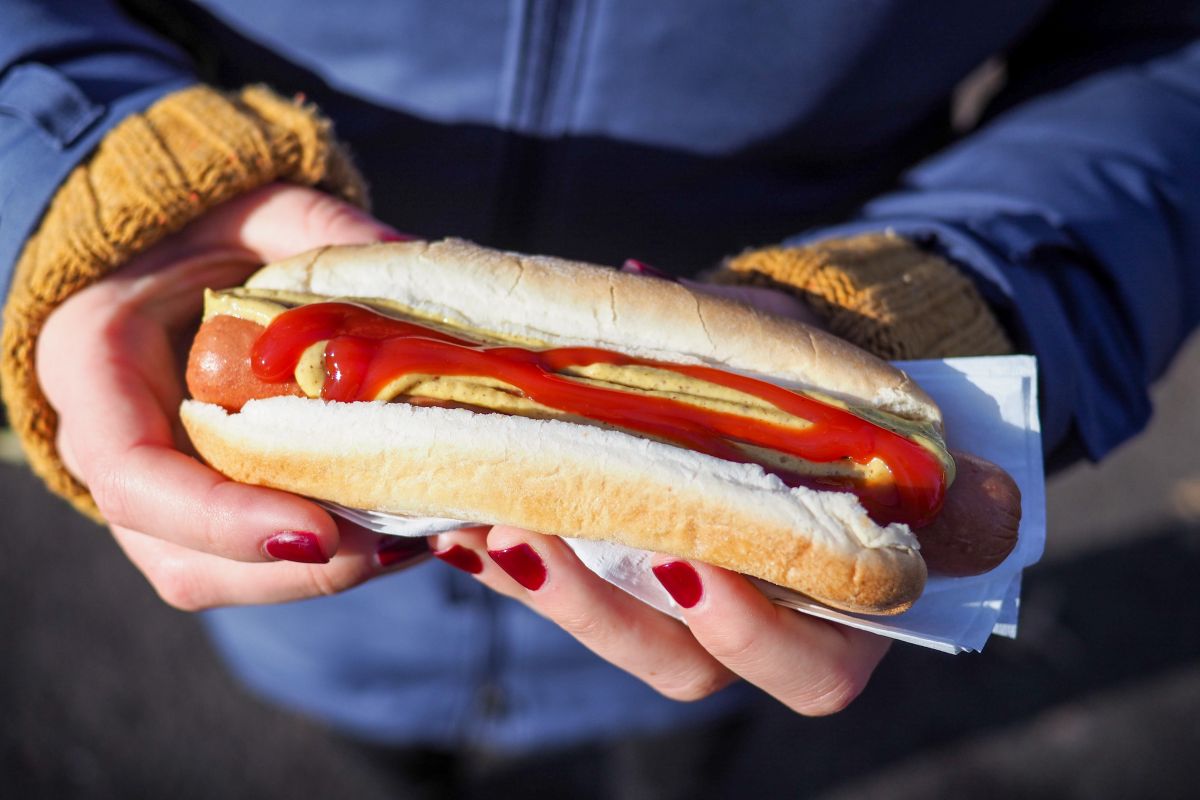 Photo: Peter Secan on Unsplash / Unsplash
Today we all want to eat better. We are too exposed to suffer from numerous chronic diseases that are directly related to the quality of nutrients, it is no secret to say that diet can be the best medicine or the worst enemy of health. It's not all black and white though – when it comes to not-so-healthy indulgences, most experts agree that we can indulge. "Everything in moderation." Although it is generally considered good advice, scientists at the University of Michigan have warned that even some of the most casual and everyday guilty tastes could take many minutes away from healthy living.
In a recent study published in the journal Nature Food, led by a team of researchers from the University of Michigan, they set about classifying the nutritional profiles of more than 5,800 foods that can be found in "the American diet." And without a doubt there were truly surprising finds – while a hot dog may be a must-have at a baseball game, a summer party, or a neighbor's barbecue, according to the results. enjoying this type of processed meats takes 36 minutes from people's healthy lives. However, this could be countered in some way with a nutritious snack, as is the case with a handful of walnuts that restores 26 minutes of well-being. So the simple habit of consuming a handful of walnuts as a snack is not only one of the most nutritious and satisfying snacks available to us; it can add many healthy minutes to life.
Michigan scientists developed a nutritional index that calculates whether a particular type of food adds a net benefit or detriment to our healthy living minutes. Using the Global Burden of Disease study, the index looks at 15 dietary risk factors to estimate the effects of a particular food. As an aside, it is worth mentioning that the scientists also took into account the environmental impact of food, including its production and water requirements.
Finally, the different foods were grouped according to a system of traffic lights and each color represented different issues: the green zone consisted of foods that improve health and have little environmental impact, such as nuts, fruits, "field-grown" vegetables, legumes, such as lentils and chickpeas, whole grains, and certain fish and shellfish . Rather, the red zone was based on foods such as red and processed meat, shrimp, and "greenhouse-grown" vegetables.
Based on the traffic light classifications, the scientists came to some incredibly surprising general conclusions. Substitute just 10% of our daily calorie intake from beef or processed meat in favor of fruits, vegetables, nuts, legumes, and "select seafood." could add 48 minutes of healthy life every day and at the same time it would reduce the carbon footprint by a third, which is equivalent to 33%.
For May context: of the 5,800 foods that were analyzed they ranged from adding 80 minutes of healthy life per serving to cutting 74 minutes. While the range is wide, it is quite clear and forceful. According to statements by study author Katerina Stylianou: "In general, dietary recommendations lack a specific and feasible direction to motivate people to change their behavior, and dietary recommendations rarely address environmental impacts." However, scientists have emphasized that nutritious foods are not always the most environmentally friendly and vice versa.
Also according to the researchers, previous studies have often narrowed their findings down to a discussion on plant versus animal foods. According to the author: "Although we found that plant-based foods generally work better, there are considerable variations within plant and animal foods."
However, scientists recommend that people limit their meat consumption, while increasing the intake of products grown in the field, legumes and nuts. Furthermore, study co-author Professor Olivier Jolliet stated that the urgency of dietary changes to improve human health and the environment is clear.
Fortunately every day there are more references than endorse the importance of making changes in our lifestyle and diet. While it is one of the most important measures to increase longevity and life expectancy, it is also the best strategy to prevent chronic diseases. Bet on the consumption of nutrient-dense, natural and colorful plant foods, ands key in preventing life-threatening conditions: diabetes, obesity, cardiovascular disease, hypertension, depression, anxiety, and sleep disorders. Furthermore, it is wonderful to know that through sustainable dietary changes, we can also achieve significant benefits for the environment.
–
It may interest you: