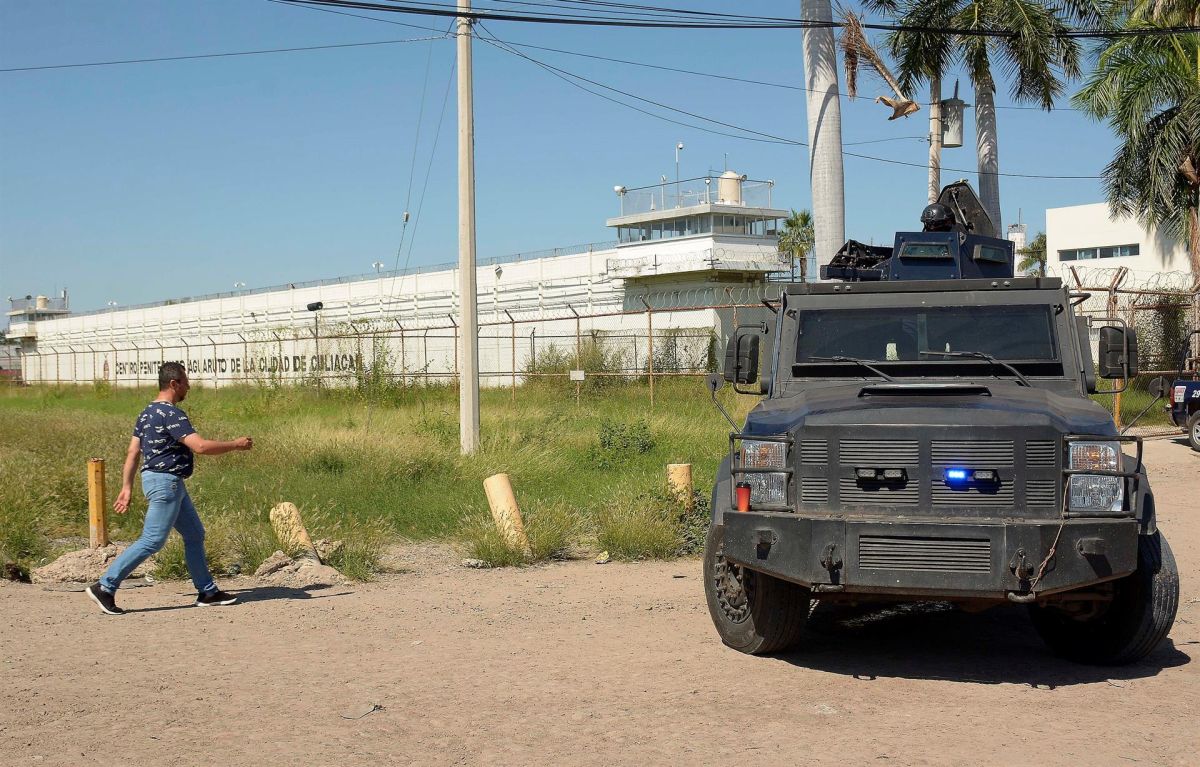 Photo: Juan Carlos Cruz / EFE
CULIACÁN (Mexico) – A shootout between inmates linked to drug trafficking left three inmates dead and one wounded inside one of the cells of the prison in Culiacan, Sinaloa, in northwestern Mexico, authorities reported this Sunday.
Cristóbal Castañeda Camarillo, head of the State Secretary of Public Security, reported that the incident took place around 9:00 pm, local time on Saturday in a cell of module 8 of the prison where federal and common law prisoners are found.
"A fight broke out during which one of the inmates took out a pistol and made detonations. Unfortunately there are two people dead and two wounded ", Castañeda Camarillo explained and pointed out that early this Sunday one of the wounded died in a hospital in the city.
He assured that there was no escape attempt and that after the fight one of the groups of inmates barricaded himself, for which they had to use tear gas to control them.
One of the prisoners who shot He is identified and a firearm was discovered.
Drug trafficker among the deceased
Police revealed that one of the inmates who died was identified as Basilio Guadalupe, from 41 years, who belonged to a group of drug traffickers that operated in the Costa Rican syndicate, who was detained by sale of drugs and for the murder of four people who were also buried clandestinely in 2005.
This gang, police said, was linked to the Sinaloa Cartel.
The National Human Rights Commission has documented in recent years the poor conditions in which the Culiacán Prison operates due to the constant escapes, shootings and murders that are recorded due to the fight between groups of inmates linked to the Sinaloa Cartel.
From that prison, during the call "Culiacanazo" To free Ovidio Guzmán, son of El Chapo Guzmán, on October 17, 2019, 40 inmates escaped, allegedly joining the Sinaloa Cartel, now run by Los Chapitos.
You may also like:
They kill a 22-year-old boy and injure 3 after shooting at a Latin party
Discussion may have started shooting in Rockaway Beach, according to authorities
VIDEO: Two Florida Teenagers Accused of Planning a Mass Shooting at a School Similar to Columbine


Source-eldiariony.com