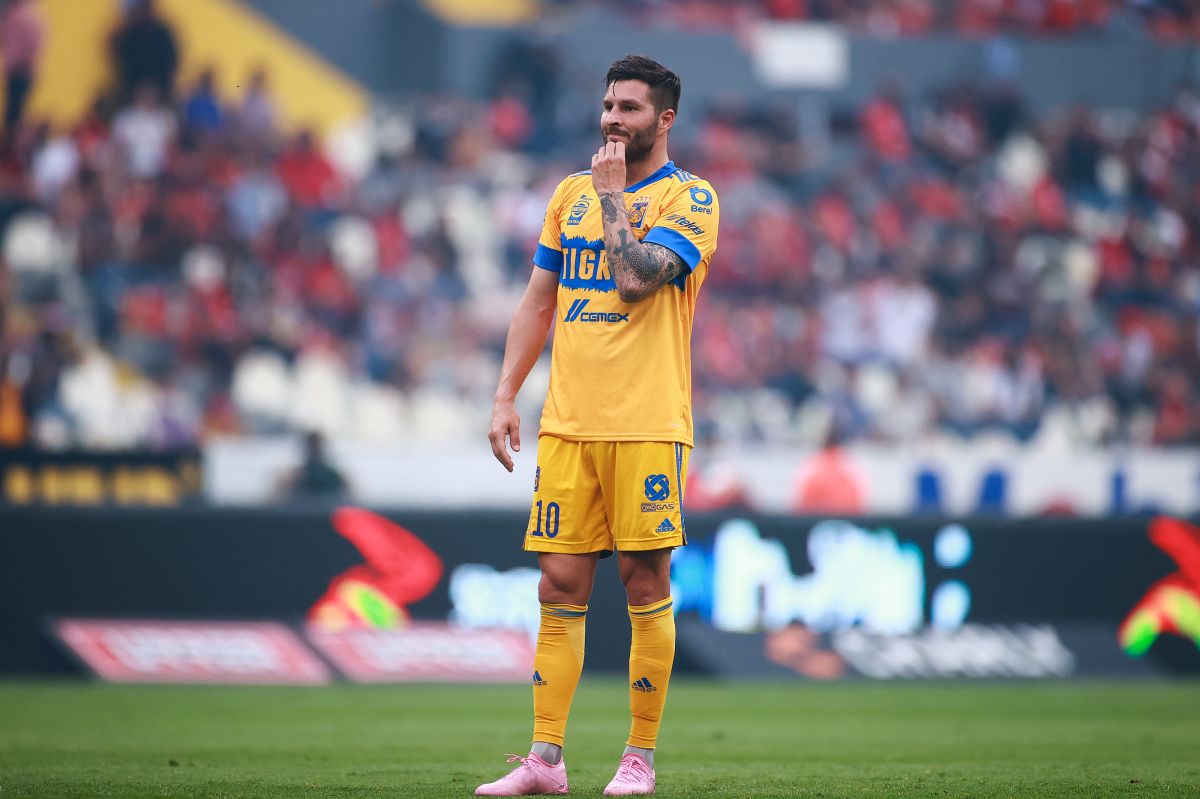 The forward of Tigres, André-Pierre Gignac, reported suffering a fracture in the right leg that will keep him off the field for a period of no more than three weeks.
In a publication made through his account on Instagram, Ginac indicated: "With a lot of courage I will get out of this !! The challenge is to be ready the week against León!! A tiny little fracture won't beat me. Keep Smiling… Come on my Tigers ".
After your participation in the Tokyo 2020 Olympics The Frenchman has not been able to add minutes with his club, as he suffered the injury before the game against Santos in training work.
At that time it was reported that the player suffered a sprained right ankle ligament and bone contusion on the right fibula, and had to be checked by a specialist.
▶ ️ MEDICAL REPORT

📌 The Tigres Club informs that after an evaluation of our player @ 10APG a small avulsion was found in the right fibula. Your recovery prognosis is two to three weeks.@christusmx High Specialty Hospital#ThisIsTigers 🐯 pic.twitter.com/a86GlVadmf

– Official Tigres Club 🐯 (@TigresOficial) August 15, 2021
According to information from Vlafimir García of TUDN, the player presents a fracture, because when suffering the sprain, a part of the tendon detached and detached a microparticle from the bone.
It is estimated that for the month of September you can begin to have physical activities with Tigers.
You may be interested in:
Video: Mexican baseball player Christian Ibarra received a chilling ball in the face
Roger Federer will be operated on his knee again