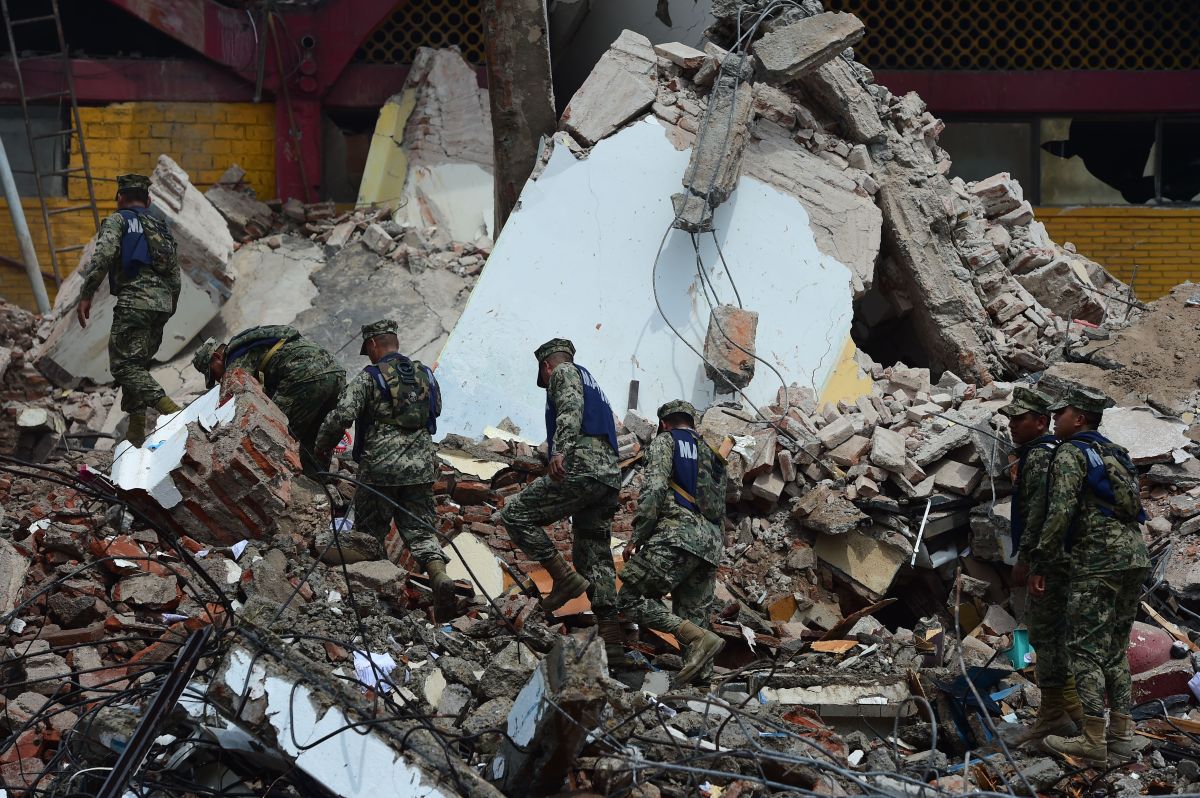 On Tuesday night, a 7.1 magnitude earthquake with an epicenter in Acapulco affected several states of Mexico, including the capital; However, the earthquake occurred just four years after the Oaxaca earthquake of magnitude 8.2.
On that September 7, 2017, a powerful earthquake shook states such as Oaxaca, Chiapas and Tabasco, precisely at 11:49 pm., local time, specifically located in the Gulf of Tehuantepec, 133 kilometers southwest of Pijijiapan, Chiapas.
It had such a great impact in the country that it was recognized as the largest in almost 100 years, being that of Jalisco-Colima, in 1932, the largest until that day. It was also 8.2.
According to information from the Mexican government, two days after that earthquake there had been 482 replicas and 15 days later the figure was increased to 4,326 earthquakes.

The material damage was inclement. Near 600 historic buildings were destroyed, as well as 60 health centers and 12 markets were damaged in Oaxaca. Televisa News.

On the other hand, in Chiapas 46 thousand homes were damaged and 14 thousand suffered total loss, and leaving greater damage in the municipalities of Cintalapa, Arriaga, Tonalá and Villaflores.

A total of 99 people were fatalities of the events, 79 in Oaxaca, 16 in Chiapas and four in Tabasco.

Xyoli Pérez Campos, director of the National Seismological Service (SSN), had indicated that the earthquake spread "to a depth that is not usual for the material to fracture, as it is considered more ductile and malleable."
It is not the first time that two earthquakes coincide
September has become a black month for Mexico when it comes to natural disasters. It has not been the first time that two dates for earthquakes coincide. Twelve days after the disasters of Oaxaca, Chiapas and Tabasco, the 7.1 earthquake in Puebla would arrive, that September 19, which coincided with the 1985 earthquake (8.1).
This earthquake ended the life of 370 people and registered 7,289 injured, while that of 1985 the government of Miguel de la Madrid reported between 6,000 and 7,000 people dead.

The Puebla earthquake destroyed dozens of buildings and houses in Mexico City. The government chaired by Enrique Peña Nieto recorded a total of 11,495 houses affected and approximately 30,000 thousand people were affected by the devastation of the earthquake.

Meanwhile, in 1985, it was reported that 50,500 buildings had suffered damage in Mexico City alone, leaving areas of soft ground with great damage due to earthquakes. In addition, 252 buildings collapsed and 165 suffered considerable damage.

You may also like:

7.1 magnitude earthquake shook Acapulco and several states of Mexico

Drone shows aerial images of devastation in Haiti after earthquake; the dead exceed 1,400