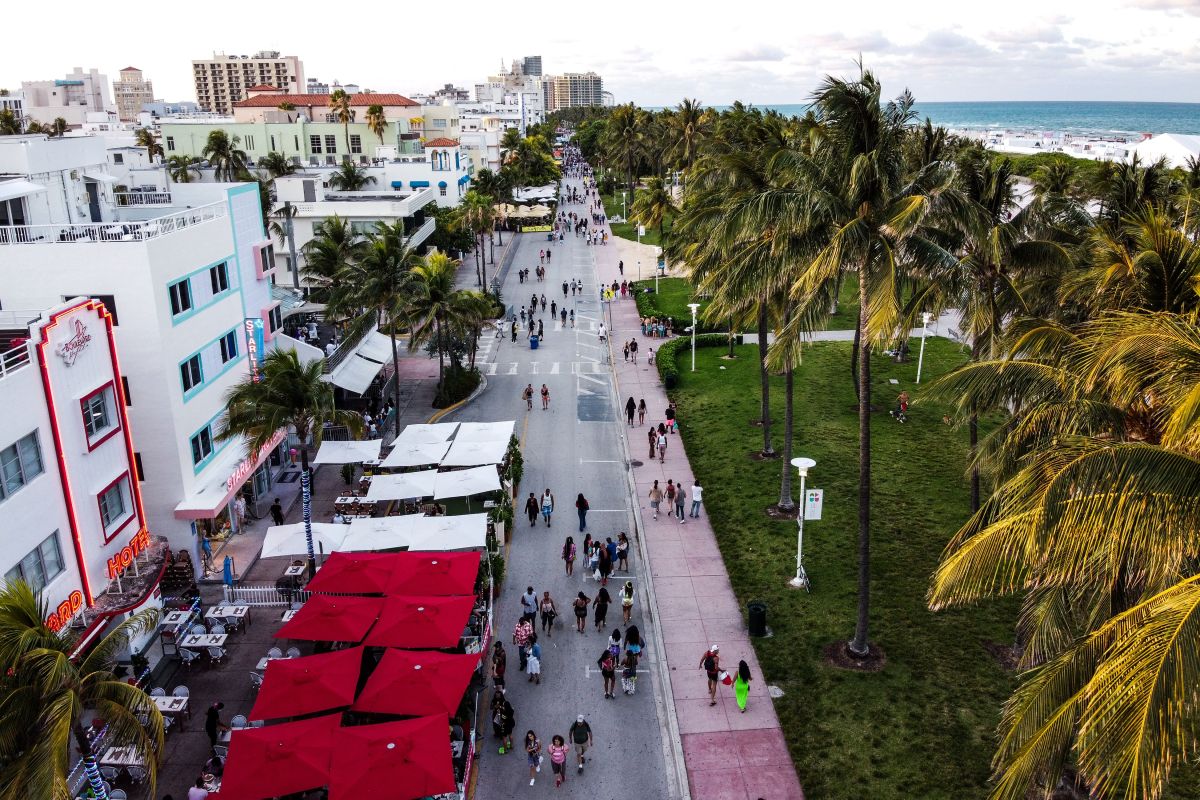 Photo: CHANDAN KHANNA / AFP / Getty Images
The young man accused of shooting a tourist while he was eating with his family yesterday at a Mexican restaurant in Miami Beach would have danced over the body moments after the shooting.
Footage from a witness's cell phone shows 22-year-old Tamarius Blair Davis Jr. dancing in the courtyard of La Cervecería shortly after the onslaught.
The person who recorded the images told 7 News that the suspect had pointed the gun at Dustin Wakefield's one-year-old baby, the mortal victim, before he expressed: "He's just a baby."
Chilling: This shows an armed man dancing just after the murder victim was shot at La Ceveceria restaurant on Ocean Dr. @wsvn pic.twitter.com/w4fuEMr46F

– Sheldon Fox-7 News (@fox_sheldon) August 25, 2021
Blair Davis had randomly attacked 21-year-old Wakefield, in the middle of a trip of hallucinogenic mushrooms.
"He started dancing on top of the victim. I don't know why, "the witness described to the television station.
Another person who witnessed the attack stated: "What was very strange is that the guy who was shooting, they said he was smiling and laughing all the time while shooting the young man."
Blair Davis Jr., of Norcross, Georgia, was arrested shortly after the incident by Miami Beach Police Department officers and fire personnel.
The man would have repeated the phrase, "I did it!", Shortly before the intervention of the authorities.
The arrested person faces second degree murder charges with a gun for two incidents. The second allegedly randomly selected victim was not injured.