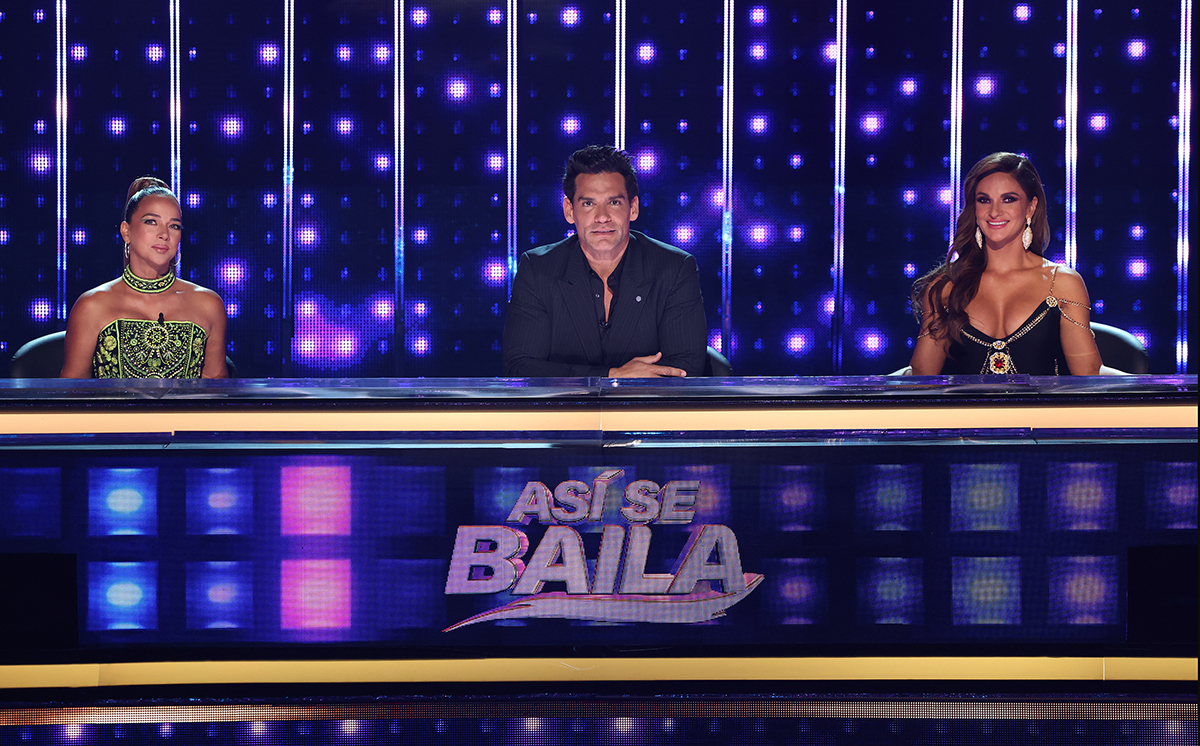 Photo: Alex Tamargo / Telemundo / Telemundo
As we tell you, This Sunday everything happened, and everything beautiful, in the first gala of 'This is how you dance', the new reality show on Telemundo where a celebrity dances with a friend, partner, or family member, for a $ 200,000 prize and a trophy made by Romero Britto.
Adamari López, Mariana Seoane and Cristián de la Fuente. the judges of the show, talk to us after the first gala. It is that what most caught our attention, was not only that they fulfilled their promise to make constructive criticism, but that they were moved, even to tears.
"A lot of emotion, we think that the public had the same fun as us… We got excited, our skin prickled, we remember our relatives, we miss those who are not there and we saw a lot of empathy in the couples", Mariana Seoane began telling us.
Adamari López, who is seen to be thinner and curvier every day, emphasized the disagreement he had with Cristián de la Fuente with the first dance partner made up of Elyfer Ferrer and Polo Monárrez. While the Chilean actor claimed that they were looking at the judges and not at each other, Ada came out to defend them saying that she needed that attention.
"In this first gala of 'Así Se Baila' we experienced many emotions, and there were also the disagreements we had, to later reach agreements Cristián and I, but they are the emotions that are experienced when we see the competitors on the dance floor, to these artists who are giving it their all and we also want to see a little more of them", Clarified Adamari.
And to confirm that what reigned was peace and respect, Cristián added: "Without a doubt, I think the issue on which we agree is that it was a roller coaster of emotions, we passed by as a memory of people who are no longer here, it was something very nice and it is a show for the whole family ".
As the three judges agreed, at the end of the first gala, where the two best couples they chose were those made up of Lorenzo Méndez and Jessica Díaz, and David Chocarro and Carolina Laursen, Mariana highlighted the following: "I think it was very important to see the couples for the first time".
And then the three judges said goodbye and went to see why, if the show had already finished, the participants were still shouting and celebrating.
LOOK HERE THE INTERVIEW WITH THE JUDGES AND DO NOT MISS THE FINAL SURPRISE:
DO NOT LEAVE SEE THESE OTHER STORIES:
• Adamari López, Mariana Seoane and Cristián de la Fuente: "We have the most difficult part, we will be empathetic"
• 'Así se Baila': Everything that happened in the first gala and who won
• Kimberly Jiménez and Yasmany Rodríguez confess that 'Así Se Baila' is the challenge to lose fears