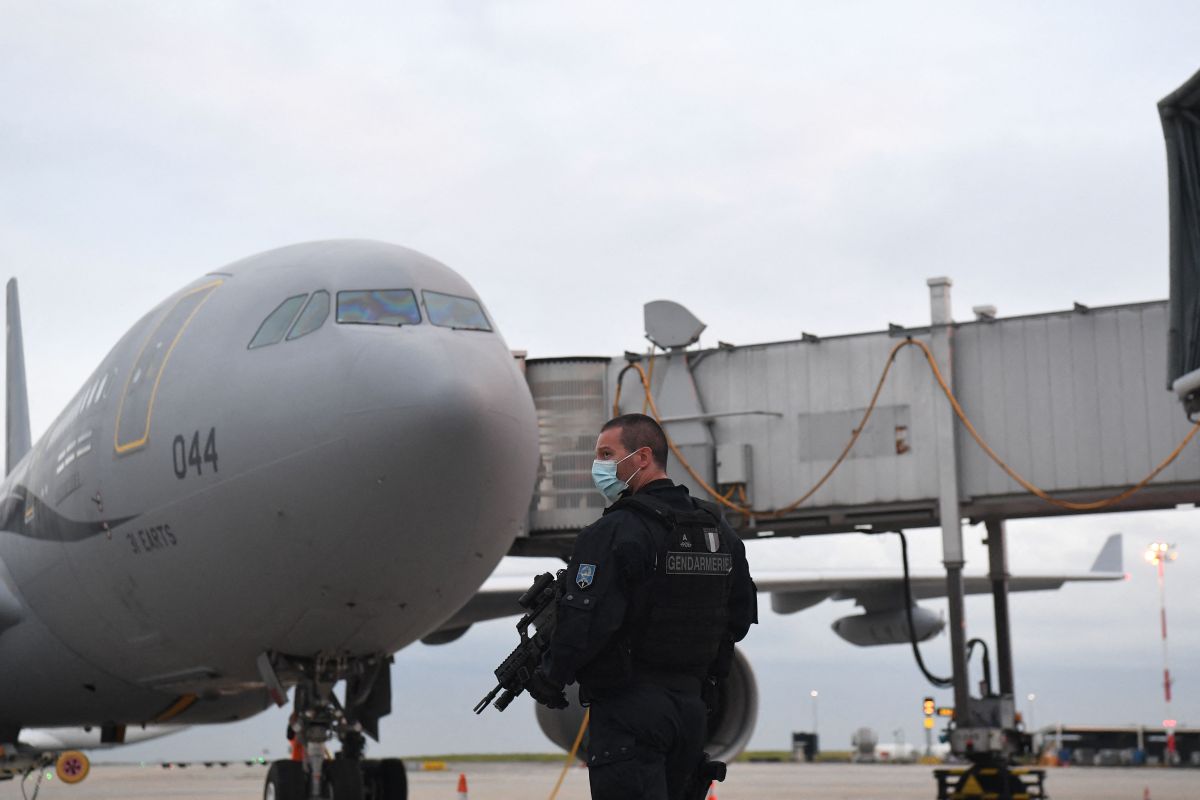 Photo: Alain Jocard / AFP / Getty Images
An Afghan national who was recently evacuated from Kabul was arrested by French authorities for allegedly link with the Taliban group.
Gerald darmanin, French Interior Minister, stated that the man had been initially received house arrest due to authorities "They suspected that this person had or had had ties to the Taliban government"Franceinfo reported.
The suspect was arrested in Paris and taken into custody after violating the terms of his house confinement "for minutes," Darmanin said.
French government spokesman Gabriel Attal told BFMTV that he was allowed to leave Afghanistan after helping French citizens during the evacuation at the embassy, ​​a fact that probably saved lives.
However, he had admitted to French authorities in Abu Dhabi that belonged to the fundamentalist group and had active participation in a Taliban checkpoint in Kabul.
Despite the confession, he was allowed to travel to France with four people, who were presumed to be members of his family, but they were put under surveillance.
Approximately 1,200 Afghans landed in France after the Taliban took control of the country last Sunday August 15th.
Currently, the process of evacuating Kabul citizens is continuing due to the Taliban taking over the country after the escape of the former Afghan president. Ashraf ghani and various governmental components.
You may also like:
Biden has 24 hours to decide on Afghanistan under NATO pressure and Taliban warning
Two members of Congress unexpectedly flew to Kabul in the middle of the evacuation process
Afghanistan: Biden confirms August 31 is the deadline to withdraw the US Army