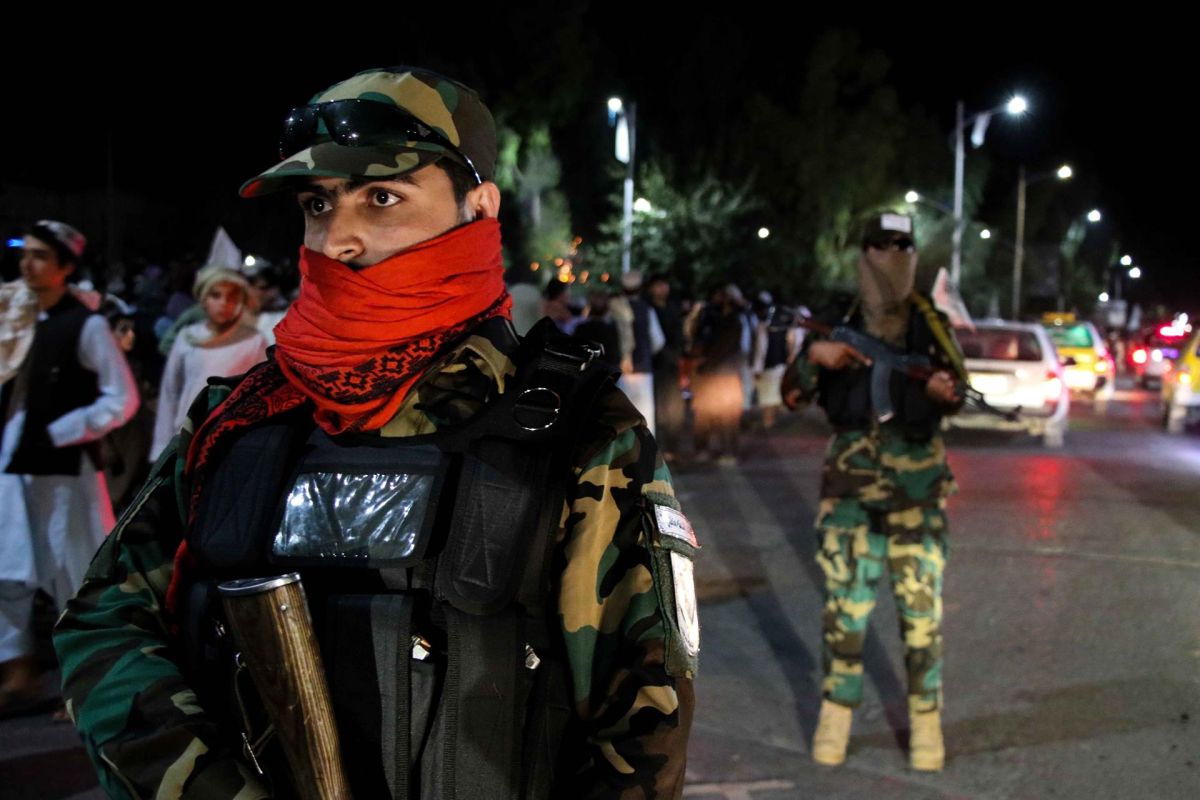 This Sunday strong clashes were reported in the area of ​​the panjshir valley, located in northern Afghanistan, where rebel fighters from the National Resistance Front (NRF) they have disputed the territory against the Taliban who already hold power in the country.
Panjshir is a strategic area located in mountainous terrain that is rich in precious mineral resources and is located a 90 miles north of KabulThis is the only region in the country that is not controlled by the Taliban.
A Taliban spokesperson by name Belal Kareemi declared to CNN this Sunday that the group's military fighters took all the districts of Panjshir province, except for Bazarak and Rokha, which are under the control of the National Resistance Front.
He revealed that the insurgent group has had many casualties, including a commander and they expect "Clean Panjshir ASAP", adding that they advance towards the Bazarak and Rokha.

However, Fahim Dashti, a spokesman for the NRF, made statements that disprove Kareemi's statements, tweeting that the Paryan district in Panjshir had been left "Completely clear" of the Taliban forces.

"At least 1,000 terrorists were trapped due to their cut-off. All the attackers were killed, surrendered or were captured by locals with the help of fighters who are in resistance. Many of these prisoners are foreigners, the majority from Pakistan, "Dashti said.

Likewise, it indicated the strategy to neutralize them, ensuring that "We have intentionally allowed them to enter the valley and now they are trapped. The fighting continues in the northernmost district of Panjshir (Paryan) and the southernmost district (Anaba) ".

He revealed to CNN that this tactic had been applied in a strategy book in the 1980s, when the Soviets had entered the valley, and noted that the NRF is found all over Panjshir and they have suffered heavy casualties since Saturday night.

Before the capture of Kabul and almost all the regions of Afghanistan, the Taliban had conquered parts of the north before continuing their passage towards the capital, gaining strength after the withdrawal of US troops that has marked the end of the war in the country that began 20 years ago

People who remain on Afghan territory are expected to flee, as well as US citizens who remain after the US military withdrawal on August 30.

You may also like: