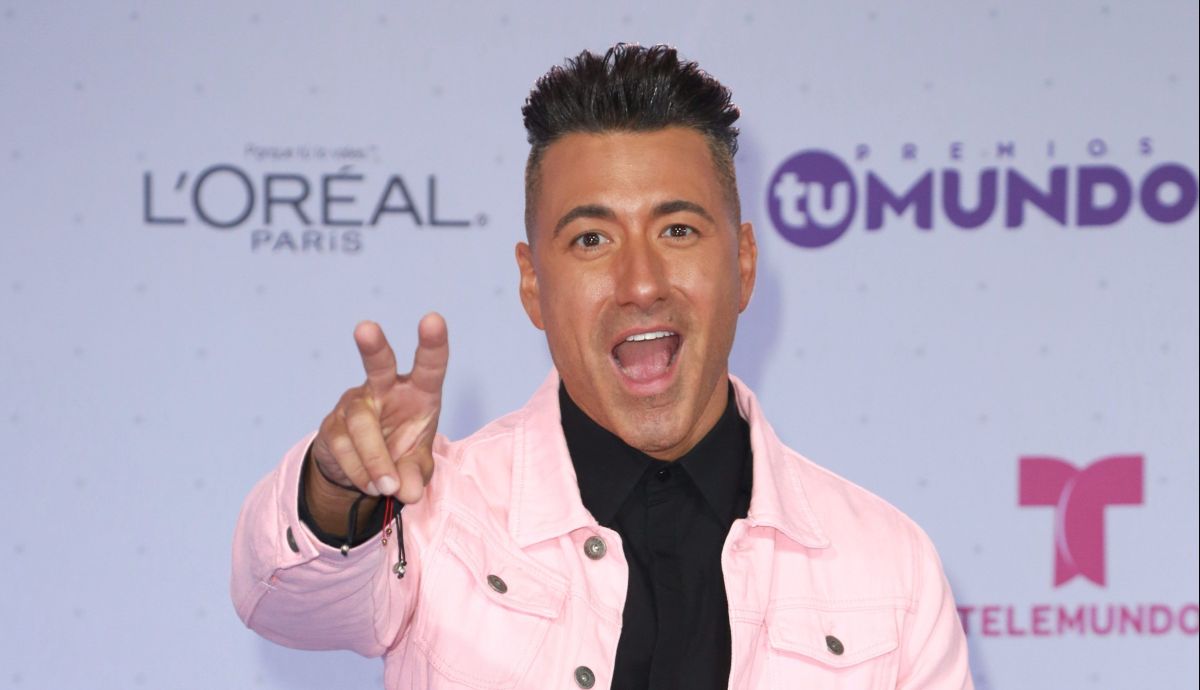 After cancellation of 'Suelta La Sopa', Jorge Bernal asks to be taken to 'La Casa de los Famosos "… Yes, he did so publicly when they presented news of the Telemundo reality show.
Many expected that, after the cancellation of the show, the members would give their version during the program, but no, instead what they did, in reality Bernal, was to give several hints with the humor that characterizes him.
Which? For example, when they discussed the reaction of celebrities to the global downfall of social media, He said that luckily that event had happened, with the day that they had had.
But the best of all was when they commented on the news of those who It happened these days in 'La Casa de los Famosos' and he said: "If you do a second season, keep us in mind, we are available and there are five of us".
Of course, his occurrence provoked laughter from the rest of the panelists, who until that moment had been very serious, and with a hint of sadness or concern.
Remember that, How do we tell you exclusively, on Monday the team of the Telemundo afternoon show that is produced by High Hill Entertainment, was reunited to inform them that the program was canceled and had an end date for next December.
We contacted Telemundo via e-mail on the same Monday, and they confirmed that our news was correct through this statement:
"At the end of this year, Tell me what you know will be reaching the end of its cycle on Telemundo. During his eight years on the channel, Tell me what you know played an important role in our evening programming, bringing our audience the latest in celebrity and entertainment news. We thank all the talent and the production team for their dedication and commitment in making Tell me what you know a representative program of the afternoons on Telemundo".
Although officially they were supposed to continue until December, it is very possible that it will be canceled before that date. What were the reasons for this decision by Telemundo?
Although there is no official version about it, the main theme would be the high budget of the show that does not equate to no profit. Where would the budget go? According to what people who work within the program told us, in the salary of a certain group of talents and producers.
Another reason would be that Telemundo wants to have its own entertainment show, with no one outside deciding on the talent and the publisher of it.
Who could they be? It is rumored that one of the options would be to pass 'El Colador' they have on Sundays right now.
The concern is that said show would not have been widely accepted by viewers who, despite the entertainment news and that they talk about what happened in 'Así Se Baila', They prefer to go to 'Sal y Pimienta', leaving the rating for Rodner Figueroa and Aylín Mujica almost on the floor.
Another possibility is that extend 'En Casa con Telemundo' to two hours and contain even more entertainment, or a new show produced 100% by the network will be released.
DO NOT MISS THESE OTHER NEWS:
• Confirmed: Cancel 'Suelta La Sopa'
• They say that the cancellation of Suelta La Sopa is karma because of how they treated Carolina Sandoval
• Carolina Sandoval makes her famous lunch at La Casa Blanca


Source-eldiariony.com