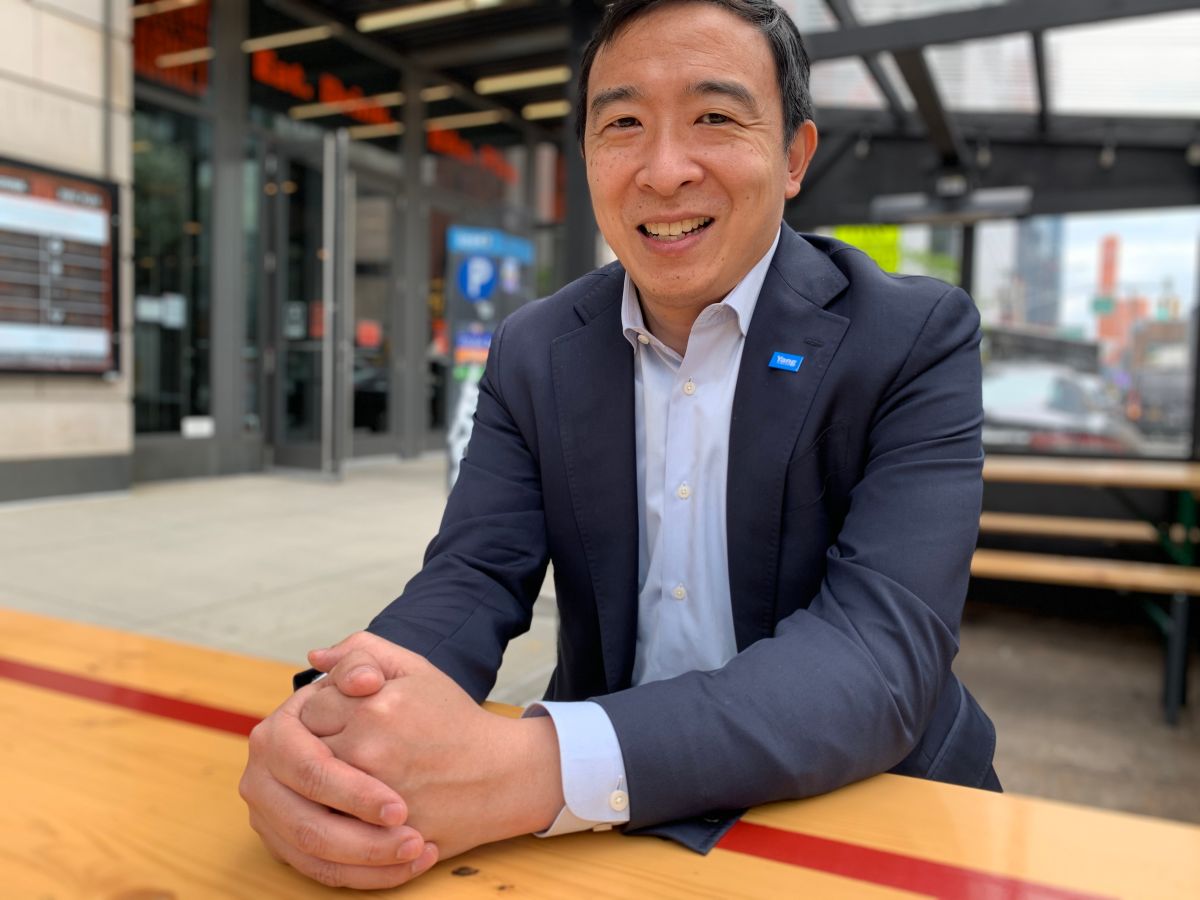 Photo: Edwin Martínez / Impremedia
Andrew Yang, a New York businessman who participated and lost in the Democratic primaries for the presidency (2020) and the mayor of New York (2021), is leaving that party to found another.
Yang's decision was first reported yesterday by Political. It was not immediately clear what the new party will be called or what positions it will run from there in an upcoming election. The technological entrepreneur son of Taiwanese immigrants has not commented, but let it be seen that I was excited" in apparent response to the initial report of the news on Twitter.
For several months this year Yang led the polls in the Democratic primaries and he was shaping up to be the next mayor of New York, but his leadership was crumbling, until he was in 4th place. When he admitted defeat, he acknowledged to his followers that "there was so much about New York City that I didn't know."
At 46, Yang's new book, "Forward: Notes on the Future of Our Democracy," will be published in English on October 5. It is advertised as "a powerful and urgent warning that we must step back from the brink and chart a new path for our democracy ", and he promises to identify America's 'priests of decline', including politicians whose incentives have been divorced from the people they supposedly serve. "
Yang was one of the first Democrats to run in the final 2020 presidential race, submitting papers to run since 2017. His campaign drew attention for advocating a $ 1,000 monthly universal basic income for every American adult, his warnings about automating the U.S. economy and its boisterous social media supporters, known as the "Yang Gang".
However, Yang was unable to turn that enthusiasm into votes and dropped out of the race after finishing sixth in the Iowa caucus and eighth in the New Hampshire primary, he recalled. New York Post.
At the end of July, when announcing his new book wrote on Twitter that is the broken machinery of our democracy, misaligned political incentives and a way forward. I wrote it after the presidential campaign and today it feels even more relevant. "
Excited.

– Andrew Yang🧢🗽🇺🇸 (@AndrewYang) September 9, 2021
Andrew Yang no longer identifies as a Democrat and is planning to launch a third party next month, sources tell us https://t.co/6wQgy379xO

– POLITICO (@politico) September 9, 2021