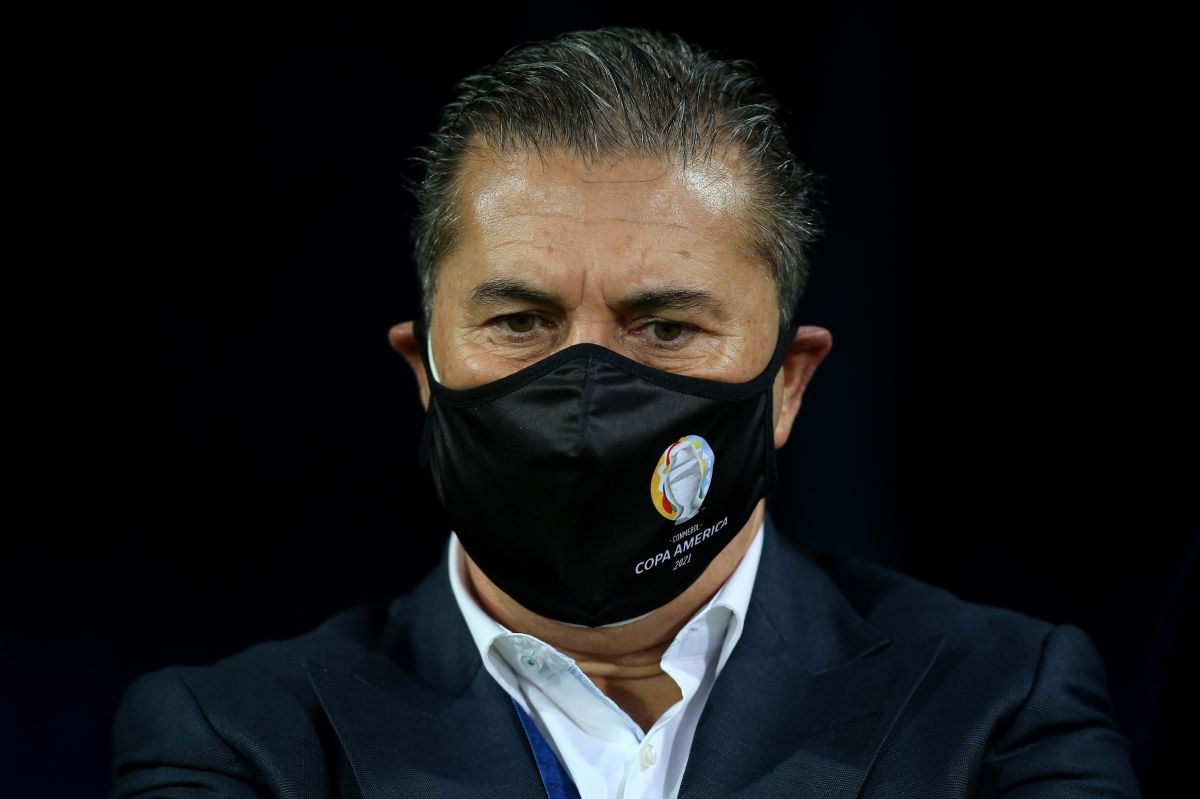 Photo: Alexandre Schneider / Getty Images
Uncertainty takes hold of the Venezuelan team. La Vinotinto was left without a coach on the way to Qatar 2022. The president of the Venezuelan Football Federation, Jorge Gimenez, officially announced the departure of José Peseiro from the South American team due to huge debts on his salary. The leader called a press conference to publicize the information on the Portuguese decision.
"We have just 4 hours to know the decision of Peseiro. We are going to meet to decide who will assume the technical direction of Vinotinto (…) we spoke with him and he asked us for some time to reflect. But this morning he told us that he maintains his decision not to return to the national team Venezuelan with his coaching staff "reported the president.
🚨 Jorge Giménez, president of the #FVF at a press conference on the resignation of @JosePeseiro:

🗣️ "Yesterday we received a letter from José Peseiro terminating his contract." pic.twitter.com/tIyLzPlptF

– Goleadora Connection (@conexgoleadora) August 20, 2021
Default in paymentThat is the main reason why the strategist leaves the Venezuelan national team. In a statement posted on Peseiro's social networks, the Portuguese explained that the debt goes back to 14 months of salary.
– Jose Peseiro (@JosePeseiro) August 20, 2021
On the other hand, Giménez revealed the battered numbers of the federation. The highest soccer entity in Venezuela maintains enormous debts that date back to the previous leadership.
"We are assuming a big financial hole. The real debt of goes between $ 5 and 6 million dollars (…) This is a consequence of everything that has been experienced by the FVF, as it was handled in the past. We must do things differently and this is a difficult process, but I believe that we are at the height of the commitment ", he pointed.
The future of La Vinotinto without a coach
The Venezuelan team had to face three important matches for the South American qualifiers. Argentina, Peru and Paraguay were his next rivals. José Peseiro had already made the call to dispute the FIFA date. In the absence of a little more than a week until the closest duel, Venezuela does not have a coach and Jorge Giménez revealed that they have no one in mind, although the return of Rafael Dudamel sounds quite firmly.
"We are all looking for a senior technician, that's one of the long-term qualities. May you come convinced and we can deliver a complete 4-year cycle", He concluded.
🇻🇪 𝗖𝗼𝗻𝘃𝗼𝗰𝗮𝘁𝗼𝗿𝗶𝗮

These are the players that are part of the preliminary call-up list for the knockout matches 🆚 @Argentina, @SelectionPeru and @Albhead.

The final list will be released in the coming days. 🙌 #SomosVinotinto#FutVE #VenEx pic.twitter.com/zY4UHxu8FQ

– La Vinotinto (@SeleVinotinto) August 18, 2021
You may also like:
Lionel Messi does not enter into Mauricio Pochettino's plans for the next PSG game
Video: Real Betis causes a furor on social networks by presenting their new signing in the best GTA style
Hair shortage at PSG: Paris Saint-Germain footballers wore bright bald spots in the locker room