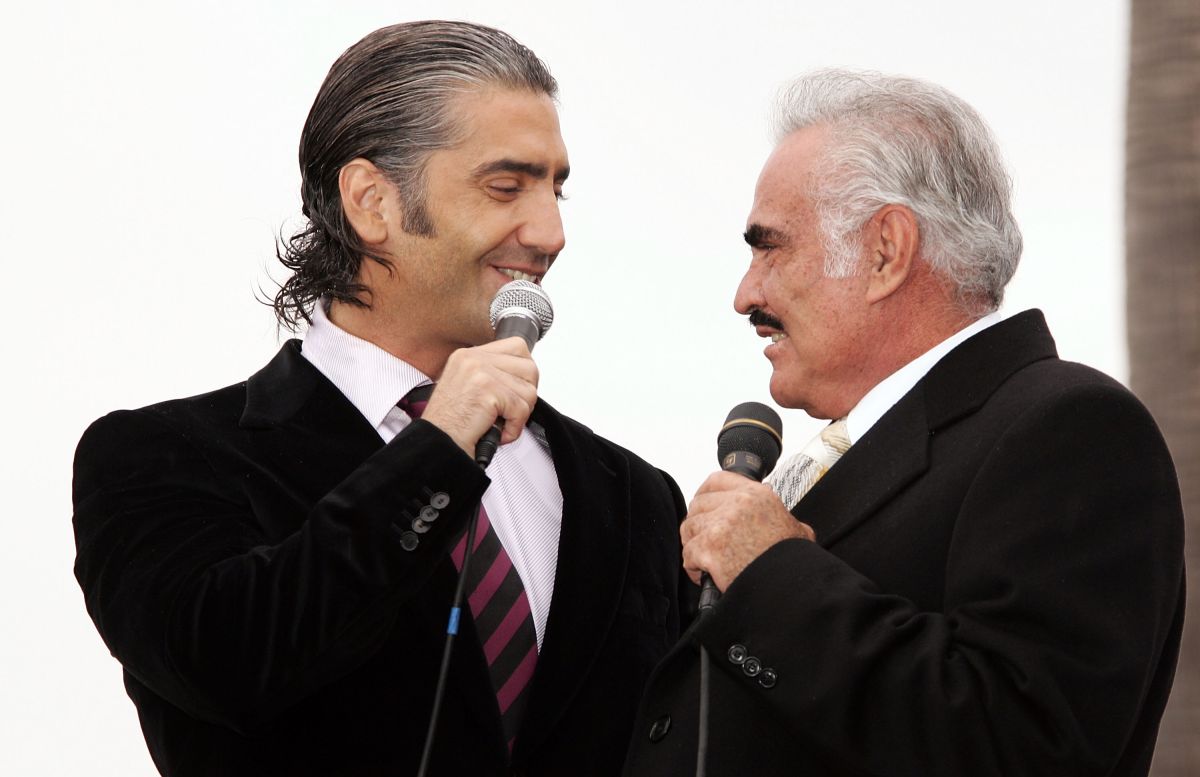 Photo: Frazer Harrison / Getty Images
Just over a month after being hospitalized after a severe fall, Don Vicente Fernandez continues to cause concern not only among his audience, but also in his family. So much so, that your child Alejandro Fernández could not help holding back his tears during one of his concerts. What did he say about it? Here we tell you.
It all happened on September 11, during the opening concert for his tour Made in MExico Tour 2021, which started in Sacramento, California. It was at one point in the night that "El Potrillo" and his son performed a song that they dedicated to Don Chente.
//www.instagram.com/embed.js
It was about the song "Perdón", a song that the Charro de Huentitán and his son have previously performed. However, this time, the singer was overwhelmed by emotions after realizing that during his performance, Photographs of Alejandro Fernández, Vicente Fernández, as well as Alex Fernández appeared.
Thanks to that, the interpreter of "I have desire for you" could not help but burst into tears when he saw his firstborn sing on stage, something that surely reminded him of the first time he sang with his father, Vicente Fernández.
//www.instagram.com/embed.js
After the emotional moment, the 50-year-old famous took to his Instagram account to share some photos and videos of the moment he performed that song with his son. Said publication was accompanied by the legend: "What a way to start the tour! Thank you very much to all".
//www.instagram.com/embed.js
It may interest you:
Vicente Fernández's family would have already said goodbye to the singer and would hide information
VIDEO: Alex Fernández's son assures that he is the real Sheldon Cooper from The Big Bang Theory
Alejandro Fernández appreciates the expressions of affection and prayers for his father's health