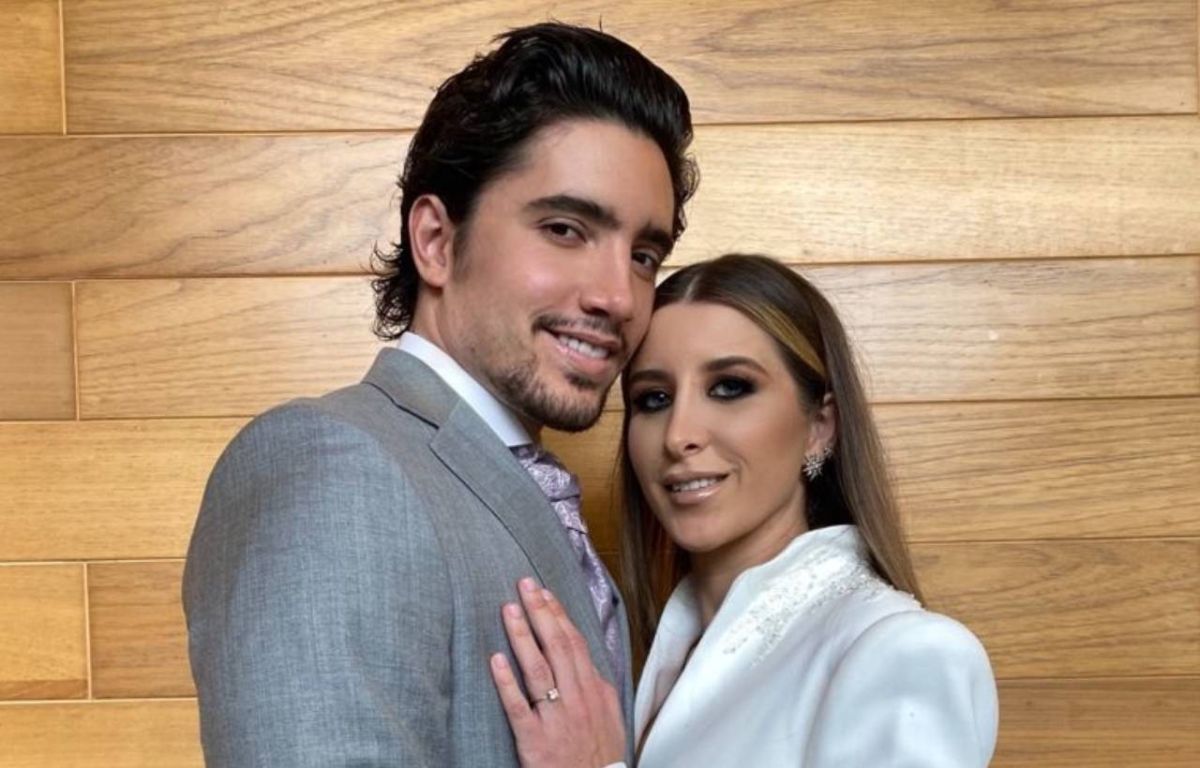 Photo: Courtesy Seitrack / Agencia Reforma
After joining their lives in an intimate civil ceremony and postponing their religious wedding due to the delicate state of health in which Vicente Fernández is found, Alex Fernandez and his wife, Alexia Hernandez, announced last September that they will debut as parents, and although so far they have not revealed the date on which the new member of the famous dynasty could arrive, this weekend they surprised their social media fans by sharing the image of their baby's ultrasound for the first time.
It was through the Instagram stories of the future mother that they released the tender postcard that filled their followers with joy.
"Half you and half meAlexia wrote about the image in which she also shared her emotion with Alex Fernández.
As expected, the image was immediately taken up by other accounts within the same social network, where celebrities and followers took the opportunity to send them congratulatory messages and endless displays of affection.
Let us remember that last September the couple announced with mixed feelings that they are expecting their first child. Through the magazine ¡Hola! Mexico, Alexia said that they are "happy and excited". For his part, Alex assured that his grandfather is aware of the news and has already made a prognosis about the baby's gender.
"My grandfather thinks it will be a boyAlex Fernández stated in the publication.
In addition, the son of "Foaly" turned to his official Instagram profile to express his emotion again, and with a photograph in which he appears giving a tender kiss to Alexia's belly, wrote the best news of his life.
"I want to share the best news with you, I'm going to be a dad !!! I can't wait to meet you baby !!! ".
Undoubtedly, the news of the arrival of a new heir to the Fernández dynasty came amidst the uncertainty about the health of Don Vicente Fernández, who is hospitalized in the intensive care area in an exclusive hospital in Guadalajara, Jalisco, where he arrived after a spectacular fall that he suffered on his ranch.
You may also like:


Source-laopinion.com