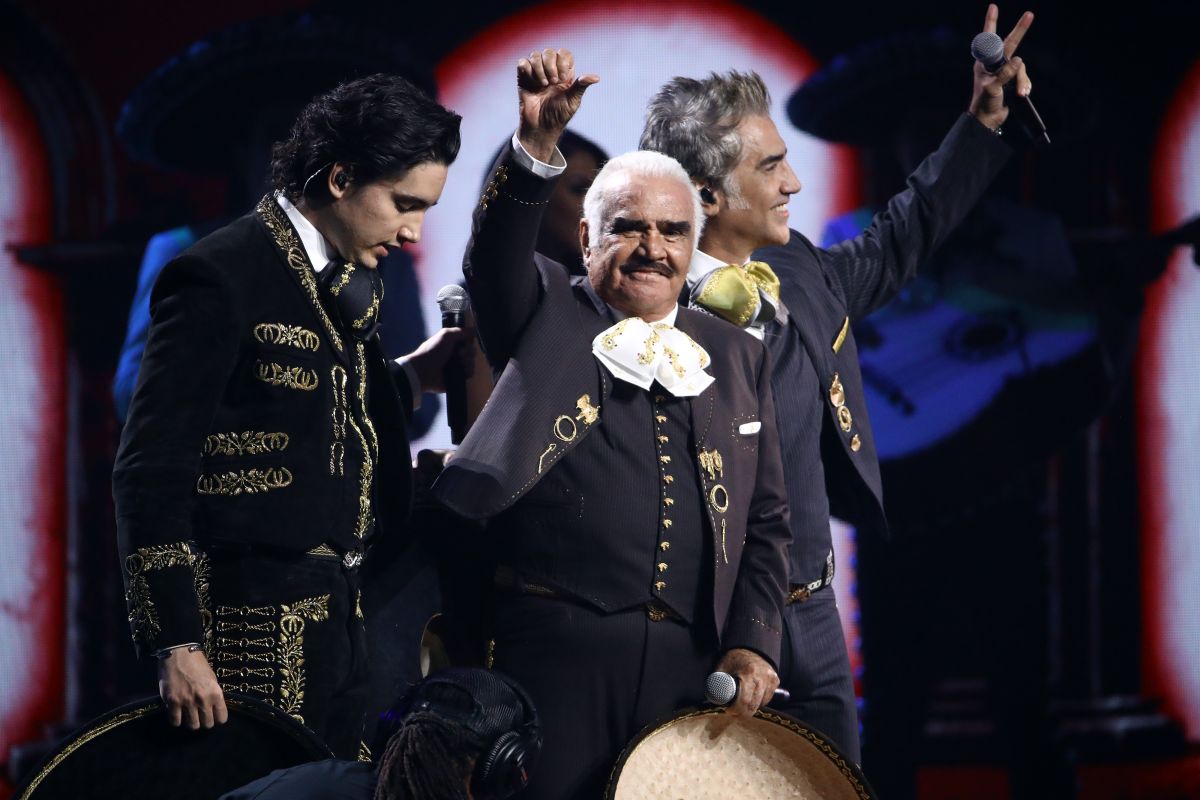 Alex Fernandez and your partner, Alexia Hernandez, decided to postpone their religious bond, which was scheduled in September, due to the delicate health of the Charro de Huentitán, Vicente Fernandez.
For the young people, who held their civil wedding on May 14, as for the Fernández family, the main thing at this time is the health of the musical icon, who has been hospitalized since Friday, August 6, after an accident on his ranch.
According to a statement that the couple issued today, through their respective social networks, their wish is to be able to enjoy and share one of the most important moments of their life with Chente, whom his grandchildren affectionately call "tata." .
"Love and life commitments are not postponed because they are carried in the heart, celebrations and events yes. That is why we have decided to postpone our religious wedding for the moment when my Tata can celebrate our love with us., as it should be, in family, together".
Alex Fernández, son of "El Potrillo" and grandson of Chente, released the single "Busca el Olvido" on August 13, however, he highlighted that he was going through a time of great concern for the health of his grandfather, who underwent emergency surgery due to a fracture in the cervical spine.
Doctors report that Vicente Fernández is conscious, without sedation and interacts with his family