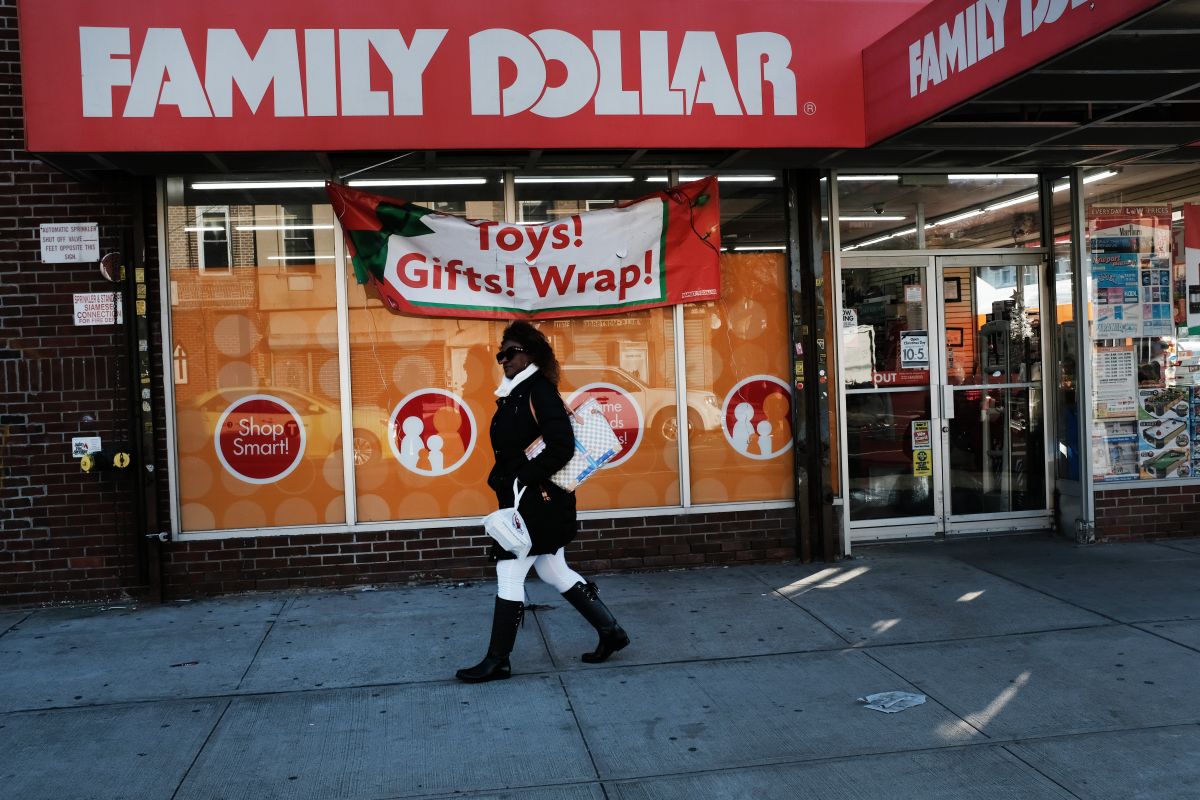 Photo: Spencer Platt / Getty Images
A Family Dollar store in Lincoln, Nebraska reopened after being forced to temporarily close due to running out of staff. Fed up with the administration, bad payments and long hours of work, they all decided to resign at the same time, published Fox Business.
The deputy director of the business, Breanna Faeller, and the only cashier of the store left a goodbye note on the main door of the establishment in attention to customers: "We all quit. Sorry for the inconvenience ".
Faeller commented that both people were the only ones working at the store as of Sunday, because the rest, including the store manager, had already resigned.
The assistant manager explained that the problem started three or four months ago, when the store lost all its cashiers and another assistant manager due to alleged problems with the senior manager.
"The working conditions were so bad because it was an endless cycle of trying to catch up on everything," he said. "We had a maximum of five employees at all times. You cannot manage an entire store with five employees".
According to the information, hiring new people at this Family Dollar store was next to impossible.
"We couldn't keep any cashiers hired because they were only making $ 10 an hour and it was definitely not worth paying for everything we had to wait for them to do," Faeller explained. "They are only supposed to work up to 20 hours a week and they worked 35 to 40".
According to Faeller's statements, the work environment was so heavy that on one occasion an employee who had been recently hired went to the bathroom and never returned.
She commented that after the manager resigned last week, she was left working 11-hour shifts, seven days a week. Faeller said the air conditioning was constantly failing and the bathroom hadn't worked in the last week, making long shifts even more excruciating.
After putting up the sign on Sunday, Faeller says she was relieved: "I had no more stress wondering if I was going to be the only one working that day".
You may also like:
After the Gates' divorce, Bill's fortune decreases and Melinada's increases
US Olympic Wrestler Who Won Gold Will Buy With Her Food Truck Prize For Her Mom
Student debt: 1 in 10 Americans still owed money 20 years ago