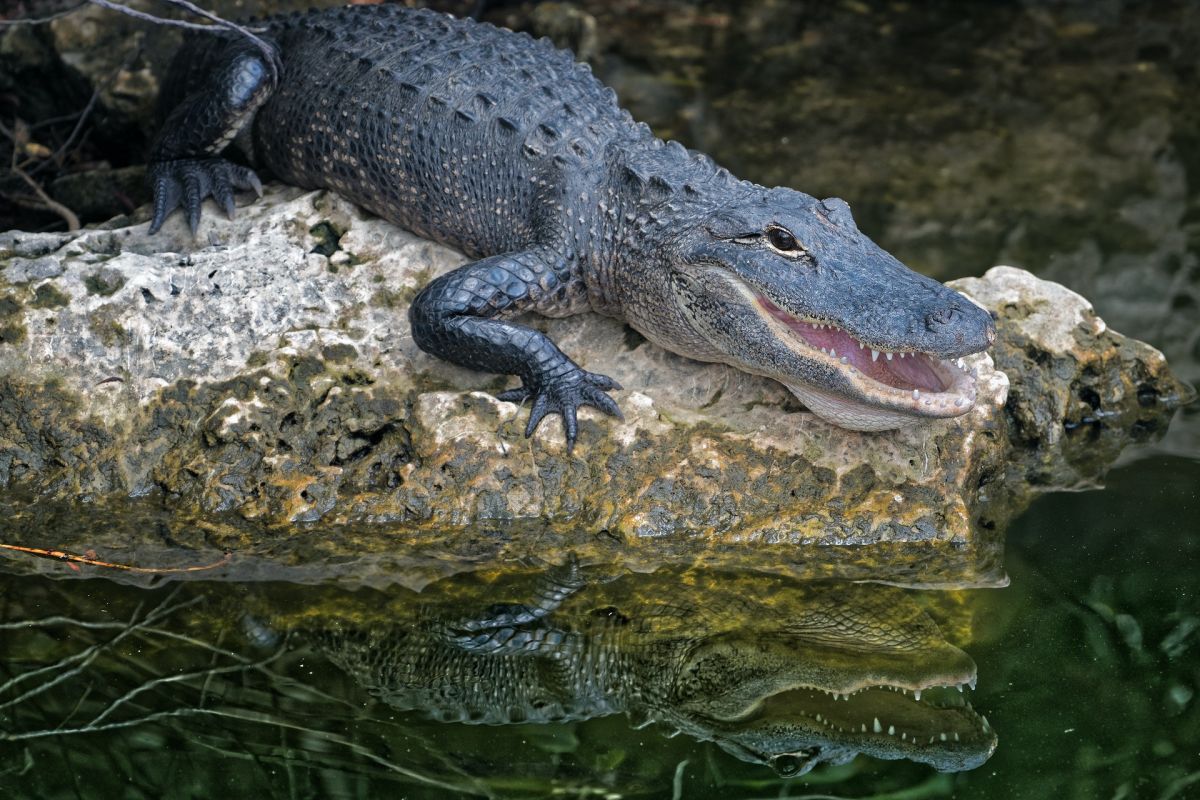 Photo: Adriaan Greyling / Pexels
In social networks it has caused great commotion the video taken by a security camera located in the garden of a house in Zimbabwe, which shows the exact moment andn which an alligator gets into the pool surprising a couple who were enjoying a dip.
In the video you can clearly see the couple chatting inside the pool while enjoying the bath, never imagining that a few seconds later they would be attacked by the alligator.
Out of nowhere, the crocodile, about five feet tall, approaches the edge of the pool without the couple noticing until they run into it head-on.
The man reacted quickly and managed to get out of the water while the woman, who was on her back, could only move backwards due to the panic she felt at that time. Suddenly, the alligator attacks her and fortunately, the woman reacted quickly and managed to swim to the other shore, pursued by the animal.
Finally, he also manages to get out of the water while the man tries to distract the reptile.
Although the video went viral in recent days on Instagram, it is known that this event occurred in 2016 and fortunately, none of the protagonists was injured.
You are interested in:
A cyclist is torn between life and death after being attacked by an alligator
He survived even though an alligator bit his head