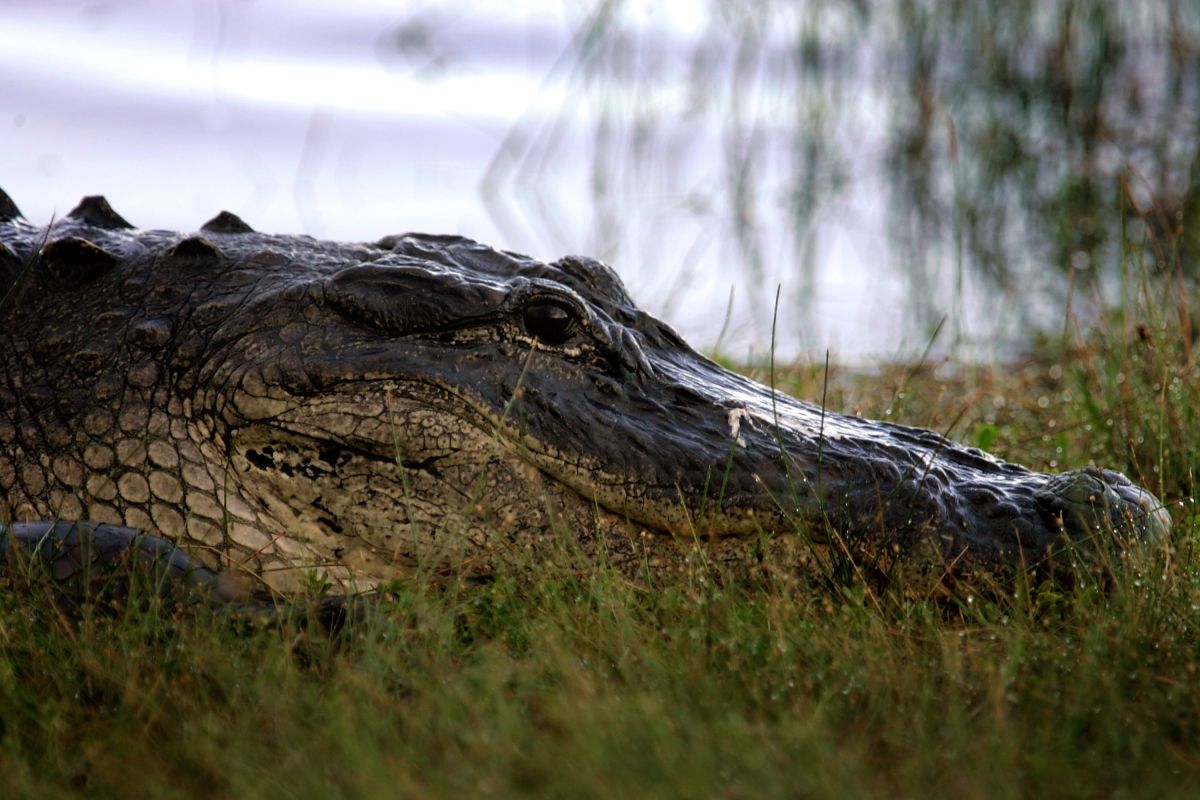 Photo: Joe Raedle / Getty Images
A Alligator 12 feet long (3.65 meters) and 504 pounds (228.5 kilograms) weight was captured Monday by Louisiana authorities with human remains in its stomach.
Apparently, the reptile attacked a man during the floods of Hurricane Ida two weeks ago.
The St. Tammany Parish Sheriff's Office reported that the local forensic laboratory is working to determine if the remains found belong to Timothy Satterlee, 71, who disappeared after the August 30 attack.
Satterlee was attacked while walking out of her home, which was found surrounded by flooding, in the Slidell suburb in New Orleans, on the north shore of Lake Pontchartrain.
Hurricane Ida caused widespread flooding and left southern Louisiana without power or phone service when it made landfall on August 29.
In their statement, authorities said Satterlee's wife heard a splash and left her home to witness the alligator attack her husband.
Mrs. Satterlee dragged her seriously injured husband up the steps of her house and then he went out in a boat to get help.
However, when he returned in the company of the officers, Satterlee had disappeared
Sheriff of the St. Tammany ParishRandy Smith "promised" that his agency would "use all available resources and manpower to bring some kind of closure to the family," in a statement from the parish.
Sheriff's deputies joined federal and state wildlife officers in the search for the alligator.
A trap set by alligator hunters captured the reptile Monday morning.
The alligator was moved to a secure site to be searched, the sheriff's department said.
"Once the alligator was registered, it was discovered that it had what appears to be human remains in its stomach. Investigators will work with the St. Tammany Parish Coroner's Office to verify that those remains belong to Timothy Satterlee."The statement reads.
"This is a horrible tragedy and my sincere condolences and sympathy go out to the Satterlee family," said Sheriff Smith.
It may interest you
Huge alligator rescued after days trapped in Florida storm drain
Body found in lake where minor "bite" by alligator disappeared in Florida