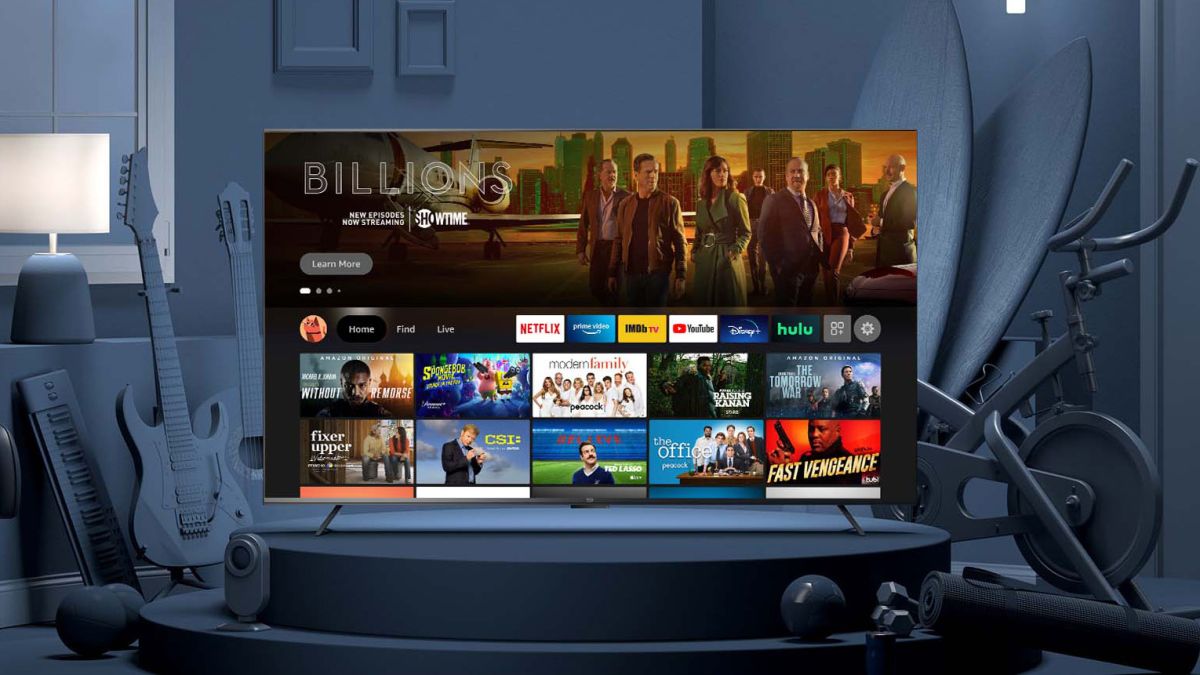 Photo: Amazon / PressCenter / Courtesy
Amazon launches its own smart TV named Amazon Fire TV Omni. The television will have another model that will be called Amazon Fire TV 4-Series. These will be the first TVs manufactured by the company and from today you can already order in advance. Televisions are expected to be delivered to homes in October.
The televisions will have a set of long-range microphones that will always be on in case you need the assistance of Alexa, which is Amazon's virtual assistant, just as the Echo speakers work.
This function will allow you to talk to the television to do certain actions without using a remote control. This way, you can search for shows and movies, as well as navigate menus and have a conversation with Alexa to help you discover content that may interest you.
Obviously you may be concerned that the television is always listening to everything you say. Therefore, the device will have a physical switch on the front that will allow you to turn off the microphone of the voice remote control, which you can use to activate and give orders to Alexa.
It should be noted that the ability to control a television with your own voice is not new. Alexa voice functionality has long been available on countless devices, such as the Echo speakers and the Fire TV Cube, even many of these devices can control televisions.
Amazon announced that there are some new Alexa features. For example, now you can ask. "Alexa, what should I see?" By asking this question, Alexa will make suggestions for you. To give you more accurate recommendations, Alexa can ask you questions to offer you content by actor or genre.
You can also make Alexa play any movie or show that she thinks you will like. It will also do the same with TIkTok videos, according to information from CNET.
It should be noted that the Fire TV Omni model will be the first smart TV to have Zoom built in so you can have virtual meetings. To use it, you will need to connect a USB camera to the device.
The televisions will have a 4K resolution and will come in models ranging from 65 inches to 75 inches.
Prices for the Amazon Fire TV 4-Series model will range from $ 370 to $ 520, depending on the size.. On the other hand, Amazon Fire TV Omni televisions are between $ 410 and $ 1,100.
–You may also be interested: Tesla patents laser beams that will be used as windshield wipers