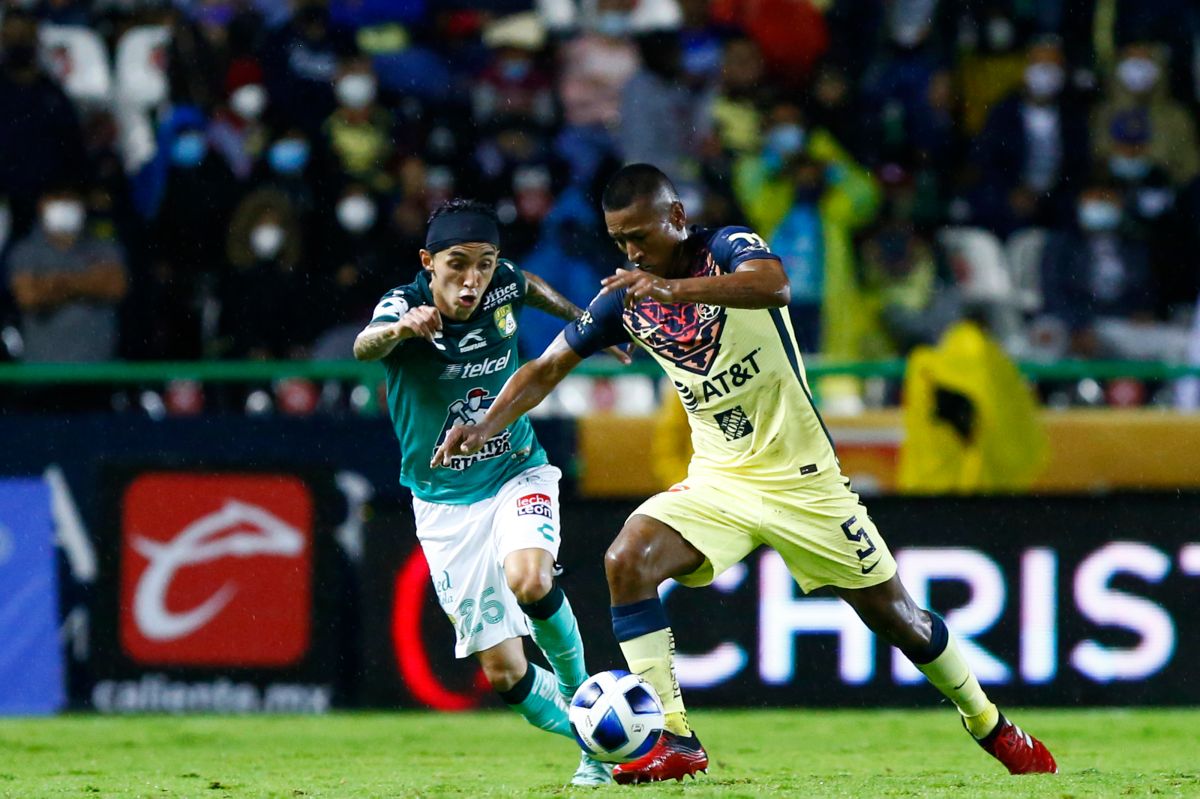 América continues to ratify that it has the hierarchy to be the leader of the MX League, since it knew how to get a valuable away draw against León to remain as the only pointer.
📹 #The summary
Relive the best of the game that closed the Saturday activity of the # Day7 of the # ScreamMexicoA21

Leon and America divided points#CreatingOpportunities ➡️ #ForEducation ⚽ #LigaBBVAMX pic.twitter.com/OQSInkVh28

– Liga BBVA MX (@LigaBBVAMX) August 29, 2021
America played a very smart game, because with one less footballer managed to finish the match 1-1 and finish dividing points.
The Eagles came out with everything and managed to lock up their rival that generated despair in the premises that resulted in a foul within the area, and from the penalty spot, Emanuel Aguilera scored the goal for Coapa's team to get ahead on the scoreboard.
AND AMERICA WINS IT NOW! 🔥🦅

Emanuel Aguilera sent it to the corner to open the scoring in the fiefdom of #LaFieraxFOX from the 11 steps

Leon 0-1 America @calientesports pic.twitter.com/S3tnykiVol

– FOX Sports MX (@FOXSportsMX) August 29, 2021
However, León knew how to complicate and showed hierarchy as a local balancing the meeting and at minute 26 they knew how to materialize an error and with a masterful counterattack they were able to score the equalizer at the feet of Víctor Dávila.
In the second half, when the minute 20 was played, Richard Sánchez was expelled from the commitment after a reckless sweep of Jean Meneses, leaving America with one less footballer, but Solari knew how to propose a balanced game that allowed him to protect the tie and add a point that will leave him leader until after the break for the FIFA date.