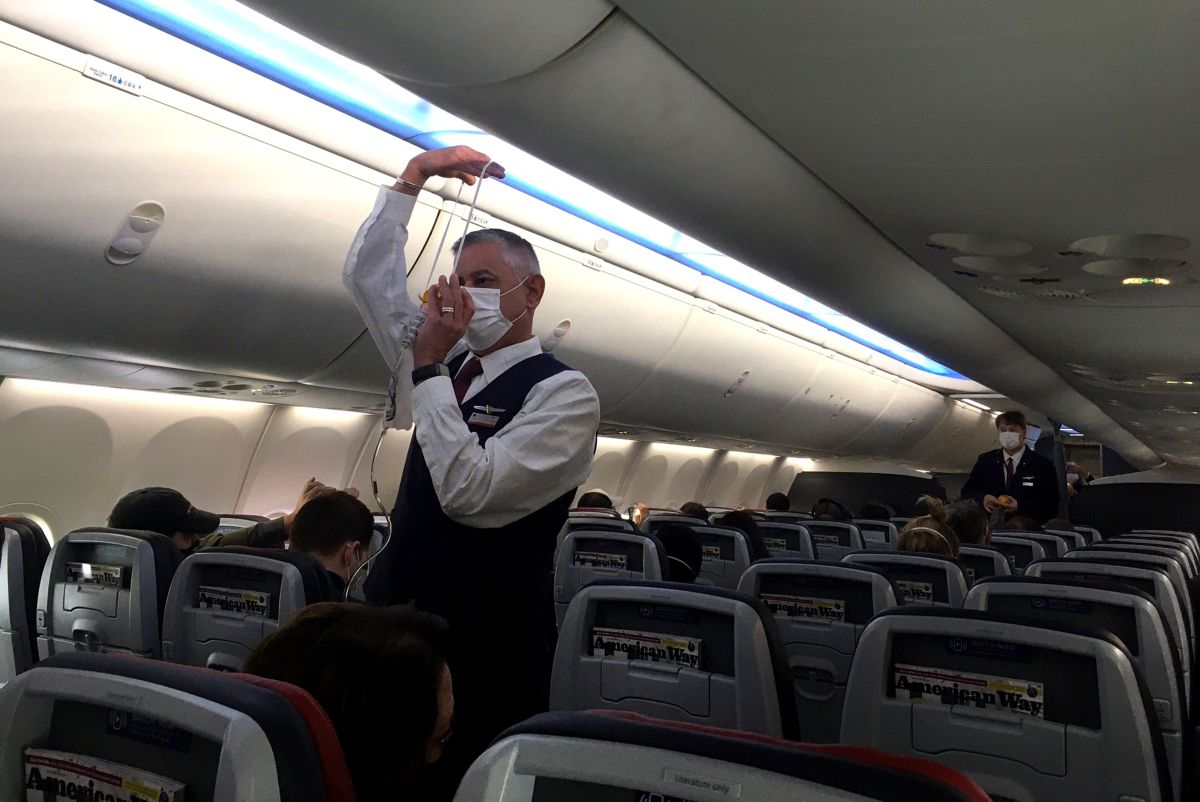 Photo: JULIETTE MICHEL / AFP / Getty Images
The Covid-19 pandemic has not only brought consequences on public health and the economy of the entire country, it has also had a considerable impact on those who have not stopped working due to the pandemic. This situation has already brought with it discontent in sectors such as aeronautics.
Faced with this situation, the union of workers that represents the pilots of American Airlines, an informational protest will begin in the coming weeks in the main centers of the airline to protest their working hours, fatigue and the lack of adequate accommodation during the summer.
The union's plans are the latest sign of growing tension between some groups of workers and the airline's management, who have struggled to meet demand during the peak holiday season, with the aim of capturing higher income after the effects of the pandemic in the sector.
The Allied Pilots Association, the union that represents the 15 thousand pilots of American Airlines, is in the middle of contract negotiations with the airline, as well as the airline's union of flight attendants.
The union reported that it plans to hold protests at American's modules at Miami International Airport, as well as Dallas / Fort Worth International Airport and others "in the coming weeks."
"Our airline needs scheduling practices that support safety, respect the needs of pilots and passengers, and reduce risk for American Airlines to protect and improve revenue," the union informed its members in a statement.
In August, a union representing Southwest Airlines pilots filed a lawsuit challenging forced time off and other changes to working conditions imposed by the airline during the COVID-19 pandemic.
Since the summer began, the airline has had to face eventualities related to bad behavior on the part of passengers. This situation has undoubtedly affected the airline workers and they have been mentally and physically undermined.
This week the collaborators of American Airlines called for the arrest of one of their passengers from a flight from Los Angeles. This occurred on Monday after the subject yelled at a passenger and the crew of the company plane. the screams were racist in nature.
You may also like: IRS: September 15 is the deadline for quarterly estimated tax payments