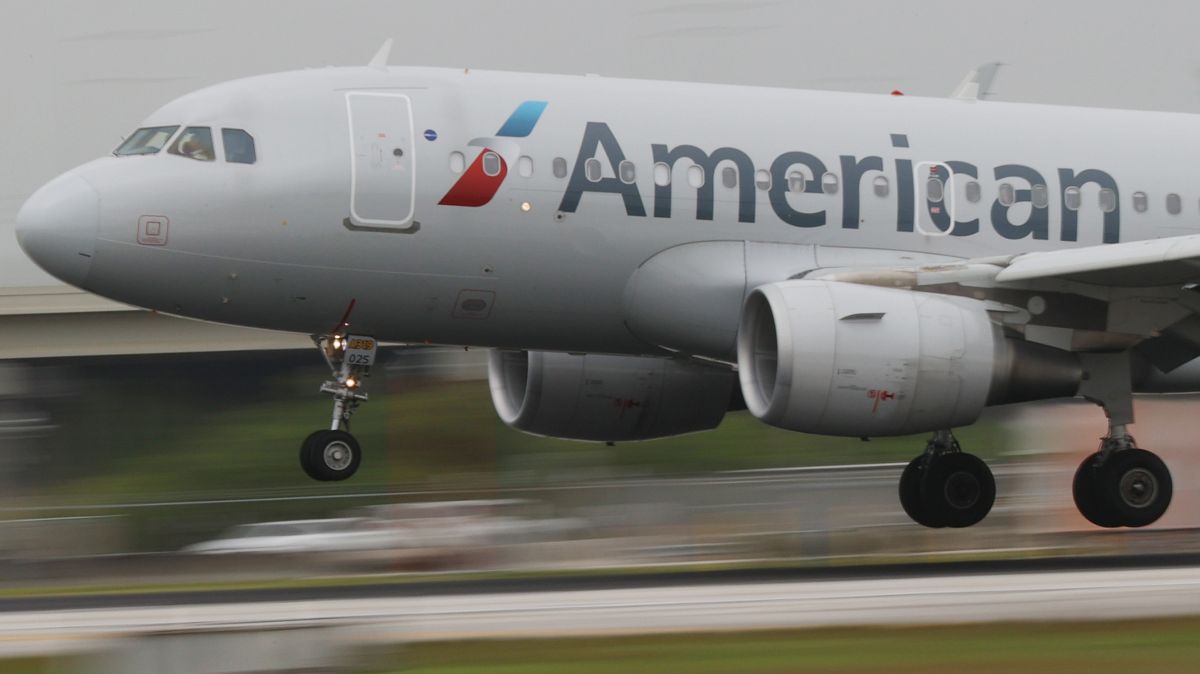 Photo: Joe Raedle / Getty Images
A mother and her 2-year-old son were taken off an American Airlines flight on Monday this week because the boy did not put on a face mask..
Amanda Pendarvis posted on her Instagram account that she, her young son and her mother were taken off the flight. Pendarvis said her son did not wear the mask because he was having an asthma attack at the time..
Flight number 1284 returned to its Dallas-Fort Worth airport gate before departing for Colorado after the family refused to comply with instructions from the plane's crew that they should remain seated while the plane circulated on the runway. and to wear face shields safely over the nose and mouth, American Airlines said in a statement, according to FOX Business.
The airline said plane employees never found out that the boy was having an asthma attack or had trouble breathing..
A Twitter user, who identified herself as a friend of Pendarvis, posted a series of images from the incident, including one that appeared to show Pendarvis trying to keep a mask on his son.
Under federal safety regulations, all passengers must remain seated with their seat belts on when an aircraft is on an active taxiway, according to the airline, but in this case, the child was moving between the seats.
"US federal law requires that you wear a face shield at all times while inside the airport and on board your flight. If you refuse to use one, you may be denied boarding and future travel on American. You can also face penalties under federal law, "it says on the airline's website.
These rules do not apply to children under the age of 2 or who have a disability that prevents them from wearing a mask..
After disembarking the mother, grandmother and son, American said the passengers' flight was changed for the next flight to Colorado Springs that same day, after they agreed to adhere to the policies instituted for the safety of customers and workers of the The airline.
-You may also like:
COVID: Florida building owner's decision to require tenants to get vaccinated "or leave" causes controversy
COVID: companies will sue Biden over mandatory vaccination for employers over 100 workers
Texas female tourists beat up Carmine's waitress who asked for proof of vaccination following New York law