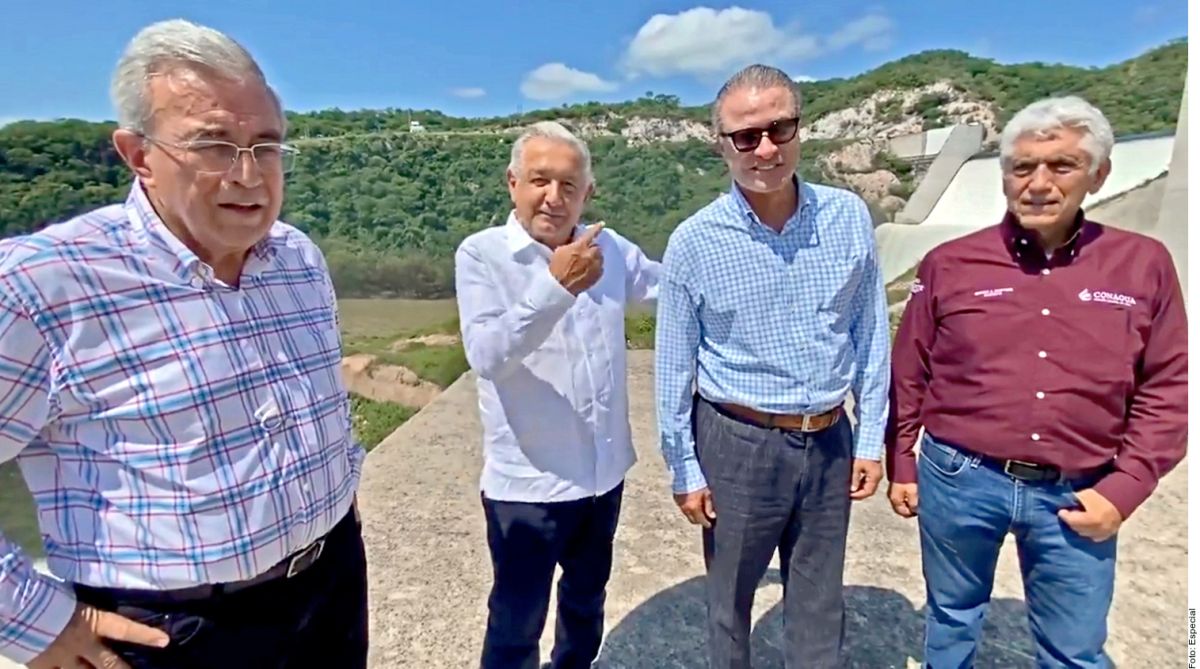 Mexican President Andrés Manuel López Obrador accused Spain of "arrogance" for not responding to his request to offer an apology to the country's indigenous peoples for the abuses committed during the conquest and the colony.
"We asked them in a very respectful way to offer their apologies, especially the Monarchy, for what was carried out in an abusive way in our country with the original communities, the repression that took place, the mass murders, the extermination, Well, they did not understand it that way, they felt offended, I think they acted with pride", He expressed.
The president declared this to the media after an event this Saturday in Mazatlán, Sinaloa state, where this day he proposed the governor of that entity, Quirino Ordaz Coppel, as the new Mexican ambassador to Spain.
López Obrador trusted that Ordaz Coppel, of the opposition Institutional Revolutionary Party (PRI), "will help to restore completely and in very good terms relations with Spain, which are of all kinds, mainly friendship with the Spanish people. ".
"Seek to fully reestablish relations between Mexico and Spain, based on mutual respect, that they do not see us as they acted, because the neoliberal governments allowed it, that they (not) see us as a land of conquest ", stated the president about Ordaz Coppel's main mission.
Since he assumed the Presidency in December 2018, López Obrador has denounced the actions of Spanish companies in the country for the alleged links of corruption between construction and energy companies with previous governments.
"We have good relations in Spain, sometimes not as we would like, with misunderstandings, but I aspire to fully reestablish good relations with Spain," he reiterated this Saturday.
The president has raised the claim in 2021, when his government commemorates 500 years of indigenous resistance, as it has renamed the anniversary of the conquest, in addition to the 200 years since the consummation of independence.
Tension increased with last week's meeting between Santiago Abascal, leader of the far-right Spanish VOX party, and Mexican senators from the opposition National Action Party (PAN), who signed an "anti-communist" pact known as the Madrid Charter.
"Spain is one of the countries with the most investment in Mexico and political relations that have always been had, only interrupted during the Franco regime, which we hope will no longer continue to sprout," López Obrador said this Saturday.
Before these statements, The Ministry of Foreign Relations (SRE) of Mexico announced that López Obrador proposed the current governor of Sinaloa, who leaves office in November, as the new Mexican ambassador to Spain after the recent controversies in that diplomatic headquarters.
The appointment of Ordaz Coppel, who concludes his position as state president in November, has caused surprise in Mexican politics because he is from the opposition PRI, whom López Obrador defeated in the 2018 presidential elections.
It may interest you:
· VIDEO: Mexican sailor cries after trying to save the life of a puppy rescued from the collapse of the hill in Mexico
· VIDEO: Flashes in the sky and panic in the heights; this is how the 7.1-degree earthquake was experienced in Mexico
VIDEO: Historic rains in Mexico leave more than a dozen deaths and severe damages