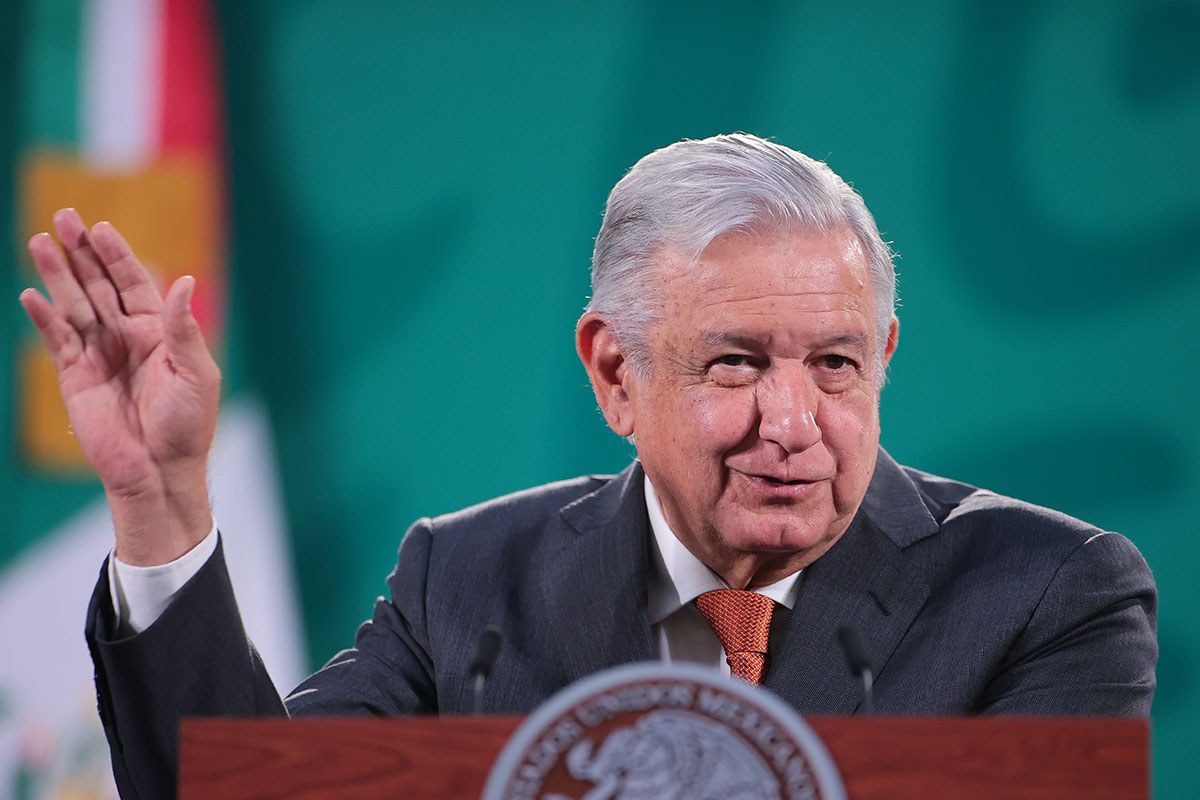 Photo: Hector Vivas / Getty Images
From the National Palace, the president of Mexico, Andrés Manuel López Obrador, celebrated that next November the United States and Mexico have agreed to fully reopen the border for non-essential travel and people vaccinated against COVID-19.
"We are going to inform the people of Mexico about good news, the opening of the northern border was achieved, we are going to have normality already in our northern border starting on the first of November, "said the Mexican president at the beginning of his morning press conference.
For his part, the Secretary of Foreign Relations of Mexico, Marcelo Ebrard said that the reopening of the border for non-essential travel was achieved thanks to the intense negotiations between the two countries.
"Mexico made it a priority for the government of the Biden administration to reopen regular activities on the border, northern Mexico, southern border of the United States. It was a matter of conversation especially during the visit of Vice President Harris (Kamala), "he said.
The Mexican Foreign Minister specified that Mexico's vaccination plan against COVID-19, the exchange of information between both nations as well as the various binational meetings in recent months, allowed the decision to open the border in its non-essential activities.
"Secretary Mayorkas (Alejandro Mayorkas, US Secretary of Homeland Security) confirmed to me last night that as of the first days of November, they will determine the exact date and will announce it as soon as possible. Let's get to know it, starting November very close, activities will resume ", he said.
Mexican travelers who want to enter the United States will have to present their complete vaccination certificate according to the vaccines approved by the World Health Organization.
"This means that land and air travel to the United States will be allowed for people who are vaccinated, the basis of global mobility is going to be vaccination, that is why the emphasis placed by the President of the Republic to accelerate the vaccination process ", he commented.
"We are now entering a phase where we have to see the types of certificates that Mexico has … All vaccines approved by the World Health Organization, the United States will accept," said Marcelo Ebrard.
The plan to open the US-Mexico border. It will consist of two phases: the first will enter into force in November and will require the proof of vaccination for trips considered "non-essential", such as tourism or visits, while the second will be in January 2022, in which proof of vaccination will be mandatory for all travelers.
The land borders between Mexico, the United States and Canada were closed for non-essential travel since March 2020 due to the COVID-19 pandemic.
It may interest you:
The United States will reopen the border with Mexico in November for vaccinated people
· Mexico and the US refine details of the High Level Dialogue on Security to be held in the Mexican capital
· AMLO says that "tax haven cases such as those revealed in Pandora Papers are not new" in Mexico


Source-laopinion.com