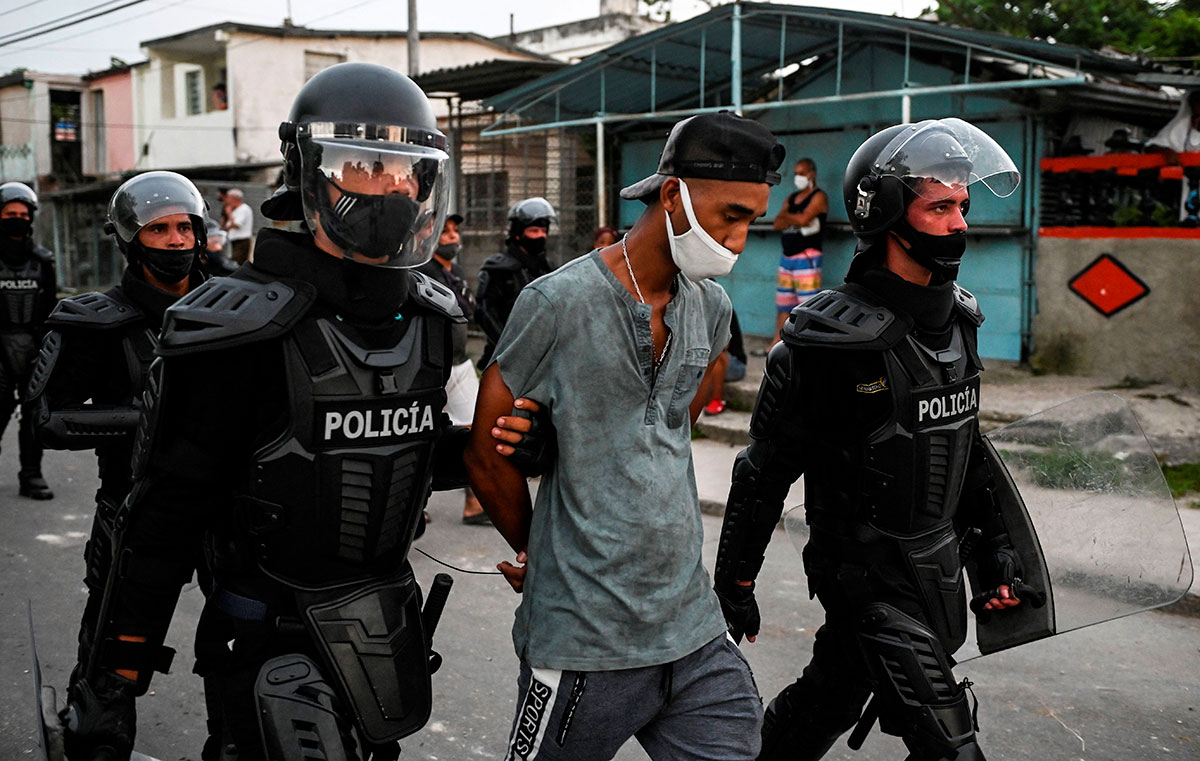 Photo: YAMIL LAGE / AFP / Getty Images
Amnesty International (AI) asked the Cuban government to allow it to enter the country to verify the situation of the detainees on July 11 after the protests that were generated on the island.
"For years, at AI we have applied to enter Cuba, without success. Today I reiterate my request to (president) Miguel Díaz-Canel to enter the country to verify the situation of people unjustly imprisoned for exercising their right to protest, "said Erika Guevara-Rosas, director for the Americas of AI on her official Twitter account. .
He also shared a letter sent on August 5 to the Cuban authorities in which he requests that they provide information regarding the number of people who were detained in the protests.
In the letter, the organization asked for information on the number of people who, to date, have been released, "and how many remain in the custody of the State and under investigation."
On July 11, hundreds of Cubans took to the streets to protest against the Government, whom they blame for the shortage of food, basic products and medicines, the proliferation of shops with exclusive payment in foreign currency and the usual power outages.
Cuba is going through a serious economic crisis, with its coffers empty and unable to face its debts, to which is also added a dangerous boom in covid-19 cases in recent weeks.
During and after the protests, which ranged from peaceful demonstrations to clashes with the police and looting in some towns, there was a wave of arrests of participants and alleged instigators, including anonymous citizens, artists, opposition activists and independent journalists.
The Government has not provided data on detainees and it is unknown how many there are, although organizations have made their own studies that number them from more than one hundred to thousands throughout the country.
According to judicial authorities, as of August 5, 62 people have been tried for their participation in the protests, but the official number of detainees is still unknown.
In that context, AI requested in its letter that the Cuban Government send information regarding the specific location of the detention centers where the people are being held., as well as the breakdown by jail or other place of detention in different parts of the country.
Finally, it requested that the authorities indicate the criminal charges made, broken down by number of people detained and broken down by gender or sex.
Continue Reading: VIDEO: Social networks showed the magnitude of the historic day of protests in Cuba shouting "freedom"