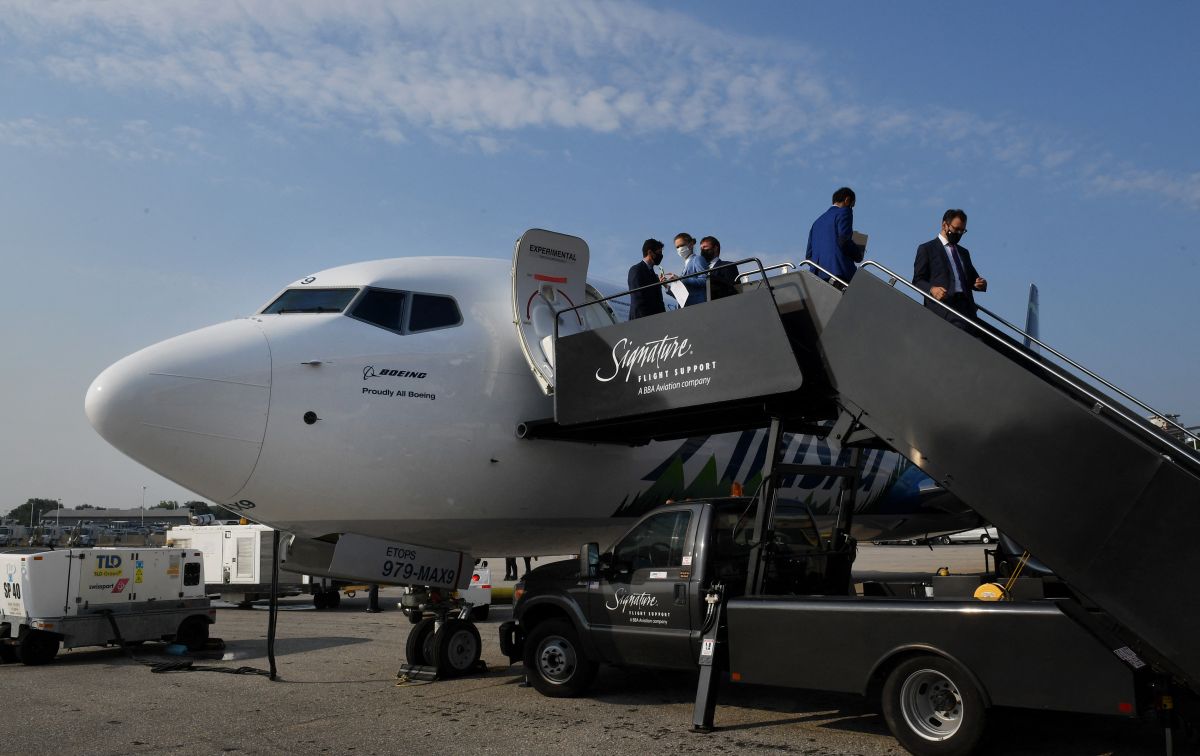 Photo: OLIVIER DOULIERY / AFP / Getty Images
A mobile phone caught fire in the cabin of an Alaska Airlines flight that had landed in Seattle Monday night from New Orleans. It was a Samsung Galaxy A21 phoneas reported by Perry Cooper, a spokesman for the Port of Seattle to The Seattle Times.
According to the Seattle Port Police, the fire on the cell phone made the cell phone unrecognizable, but officials said the owner of the cell phone confirmed that it was a Samsung Galaxy A21 phone.
Before the emergency the crew used the fire extinguishers and a containment bag to prevent the smoke from the phone from spreadingHowever, one Twitter user described the cabin as "a smoke machine."
That's me on my phone on the right. The passenger was 2-3 rows behind me on the opposite side. It was like a smoke machine. Flight attendants did an excellent job and all passengers were very calm. I believe one person sitting beside them might have minor injuries.

– Maddy Harrison (@Madddzh) August 24, 2021
129 passengers were evacuated along with six crew members at the Seattle-Tacoma International Airport, while two of them were transferred to a local hospital.
During the emergency maneuver the crew members used the slides due to the foggy conditions inside the cabin. The plane was towed to a gate and did not affect airport operations.
Earlier this evening, POSFD responded to a report of a fire in the cargo hold of Alaska Airlines Flight 751. Upon arrival, the fire was contained and passengers and crew were evacuated from the aircraft. (1/2) pic.twitter.com/rY2cFgrmUH

– Seattle-Tacoma Intl. Airport (@flySEA) August 24, 2021
Related: Walmart gives away 740,000 Samsung cell phones to employees nationwide
It is not yet clear if there was a manufacturing defect in the A21 cell phone model. The incident recalls that in 2017 the multinational Samsung revealed that the batteries of its Galaxy Note 7 models were responsible for the fires in its equipment that cost the company more than $ 5 billion dollars.
A week ago the airline reported that three of its employees, including a 53-year-old pilot, died of COVID-19.
Given the appearance of the delta variant of the coronavirus, the airline has required all its employees to wear masks and has invited workers to get vaccinated to protect their health and that of their co-workers.
You may be interested in the following news: