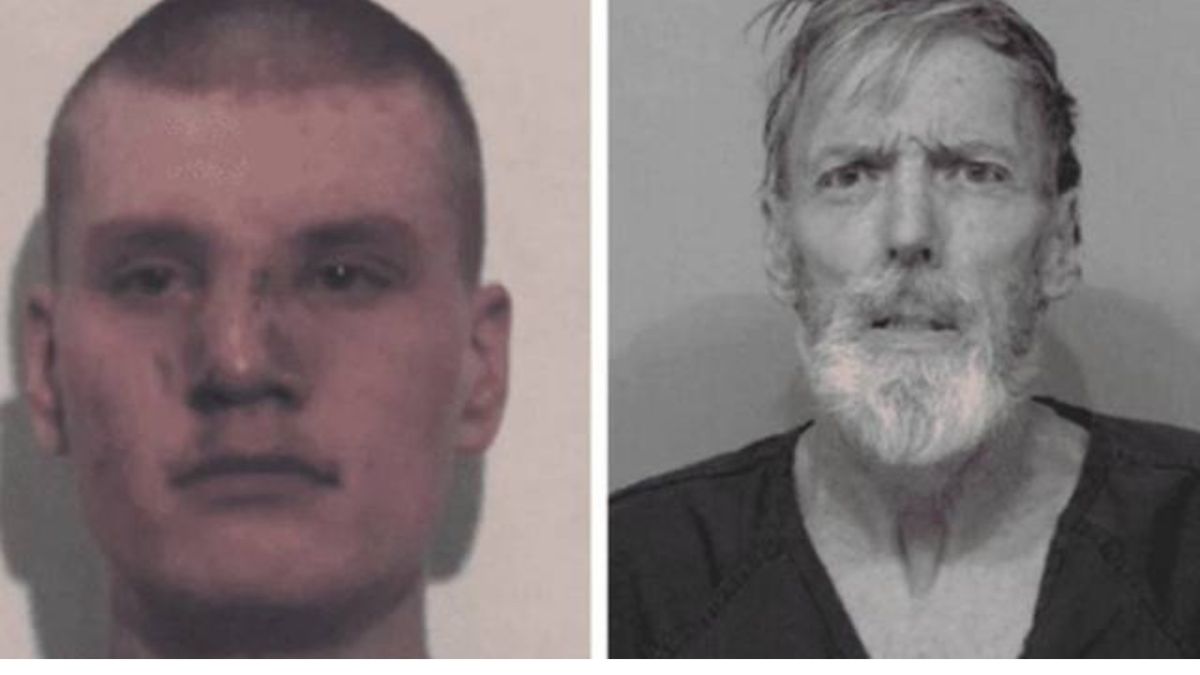 Photo: Kelso Police Department / Courtesy
A troubled Washington state inmate He was assigned to the same cell as the criminal who raped his minor sister. The result was fatal, as he was beaten to death in one of the common areas of the jail.
Shane goldsby was sentenced last week to another 24 years in prison for the murder of Robert Munger, a confessed child molester.
Goldsy, 26, pleaded guilty to the 70-year-old criminal's second-degree murder charges in June 2020.
Munger was serving a 43-year sentence at the Airway Heights Correctional Facility on multiple counts of child sexual abuse and child pornography. Goldsby, transferred from another prison, he was assigned to his cell, without any of the administrators noticing that there was a conflict.
Goldsby stated that he broke out after hearing Munger brag about his crimes, then he came up behind and attacked Munger, knocking him to the ground. He kicked and hit him in the face 14 times, then stepped on his head a couple of times.
Munger died three days later from his injuries.
Goldsby said he killed Munger after discovering that his younger sister, who is still a minor, was one of the victims.
"He was not stable at the time. I was not. I was getting to that point, because Munger kept giving me details about what happened, what he did, about the photos and videos of him doing these things. "
The girl's mother, Cindy Elliott, and an anonymous informant backed up the version that Munger had raped the girl.
Goldsby said that when he found out who Munger was, he requested a cell change but was ignored.
"I was in shock, incredulous, these things don't happen. You're talking about the same institution, the same unit, the same cell as this guy. That's like hitting the jackpot at the casino seven times. "
Munger had been convicted in December 2019 of rape, child sexual abuse and possession of child pornography.
Meanwhile, Goldsby was serving time for a 2017 incident in which he stole a police vehicle and led police in pursuit, before crashing into a Washington state patrol car and injuring the police officer inside.
The subject had been transferred multiple times to prison for various altercations. According to the Daily Mail, he had a difficult childhood and wandered from home to home, until he ended up in prison.
Through his lawyer, Goldsby issued a statement in which he apologized to the victim's family.
Read on: She killed her ex-mother-in-law with the help of her new fiancé, whom she had met the day before the crime