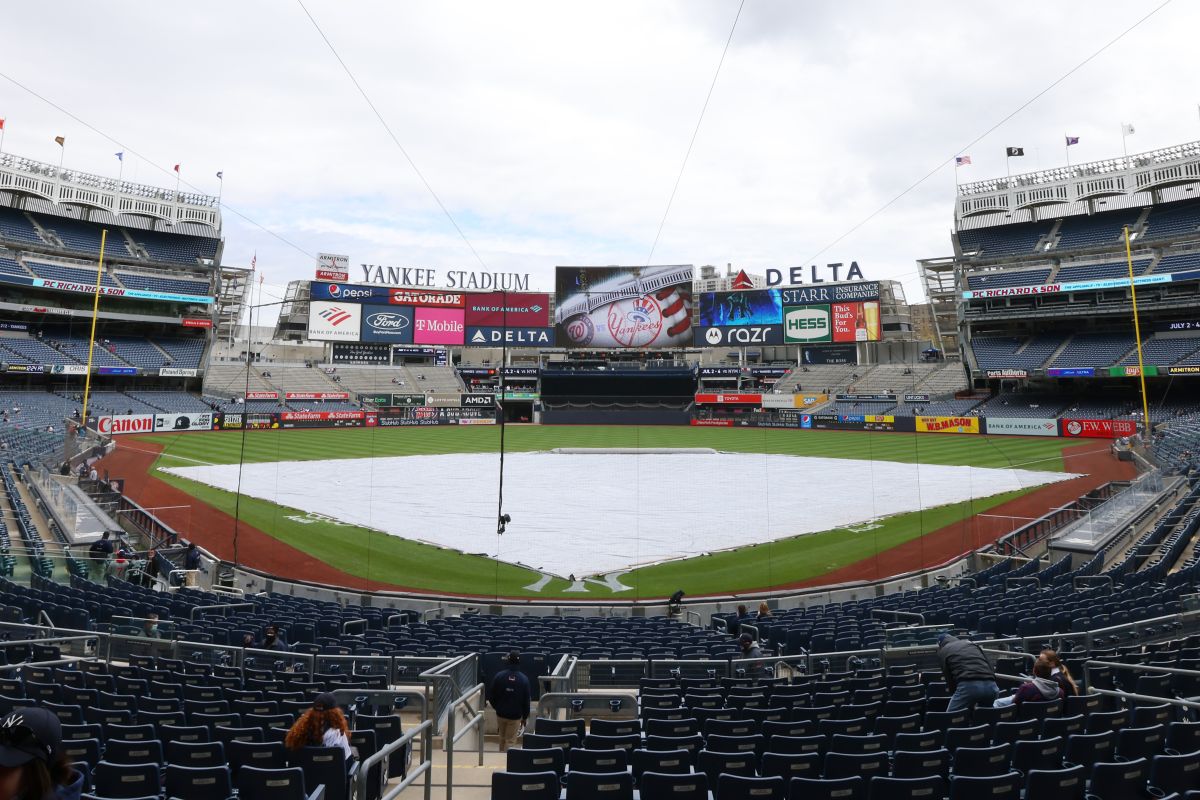 Photo: Rich Schultz / Getty Images
A story that goes beyond baseball. The Hurricane Ida continues to wreak havoc on the The big Apple. The storm has claimed the lives of 12 people, including a young woman who drowned in her car. This may have been the fate of John sterling, radio commentator who was saved by his colleague, Rickie Ricardo, Spanish-language narrator for the Major League Baseball New York Yankees.
Ricardo was in charge of telling the story in WFAN. It all started after the game in which the New York Yankees beat the Angels 4-1. After finishing the meeting, 83-year-old John Sterling set out to leave Yankee Stadium on his way home. But Ricardo said that he stayed a while longer in the facilities of the Major League team, which allowed him to see how the rain caused destruction in the lobby.
A good day for the Yankees, their affiliates, and their ballparks.

Incredible recovery.

📸 @RealMichaelKay @SOMPatriots @njdotcom pic.twitter.com/nhDIPYuaJA

– Alex Wilcox (@AlexWilcoxTV) September 3, 2021
However, moments later Ricardo is informed that Sterling was trapped inside his car on River Road in Edgewater, New Jersey, right over the George Washington Bridge.
"I've seen River Road flood into Edgewater (…) And with the kind of rain we had, sI just imagined what was happening, so I said to Suzy (co-worker), 'I'm on my way. I more or less know where (Sterling) lives. I'll see where it is and what I can do'"Said the sports narrator.
In this sense, the heroic spark was activated in the Yankees narrator and started on his way in search of his colleague. Ricardo described that there were about 25 cars stuck in heavy rain.
Finally, after searching for Sterling's car, Ricardo parked his Jeep behind his partner's vehicle and began to rescue him. After he managed to get it out of the car, the narrator confessed that he had to spend about an hour looking for a clear path to be able to leave John Sterling safe and sound in his apartment. In this way he managed to close a heroic act linked to baseball.
We recommend you