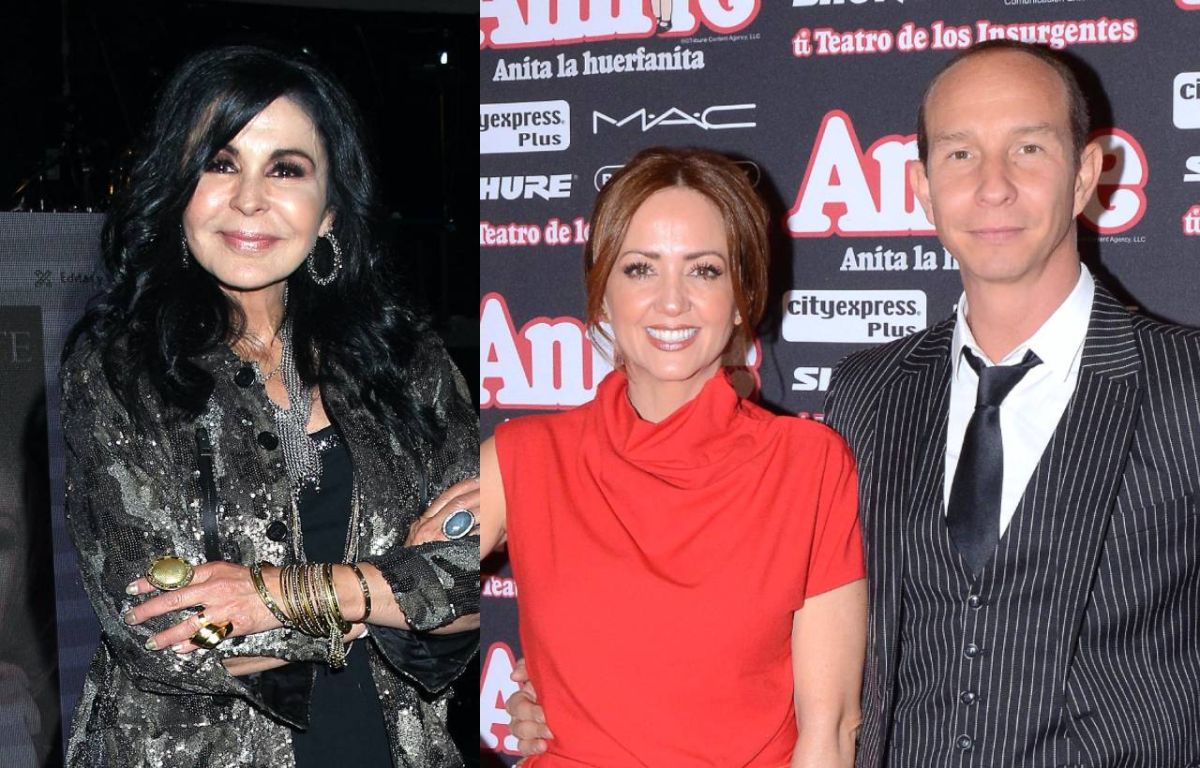 Photo: Mezcalent / Mezcalent
Maria Conchita Alonso he gave something to talk about again, this time remembering that had a fleeting romance with Erik Rubin, and even came to consider someone very important in his life; Nevertheless, Andrea Legarreta reacted to the controversial statements of the singer.
During a meeting with the media at the Mexico City airport, the Venezuelan singer of Cuban origin surprised reporters by talking about her love affairs with Erik Rubín, whom he considers as "someone very cute who went through his life and now".
And although he remembers it with great qualities, he is grateful that he was honest with her to go in search of a woman with whom he could have a family.
"A very tender, very talented, very honest guy who found what he wanted, which was stability in a partner. There are very few, especially in our entire environment ".
The interpreter of "Noche de Copas" assured that said romance happened when she lived in Mexico while recording her "Picante program", but shortly after he began his relationship with the host Andrea Legarreta: "Not that he preferred, he fell in love with she. He was looking for a person like her (Andrea Legarreta), to form a home, to have children, to be faithful and it seemed very good.He added.
Likewise, she confessed that she was never in love with Rubín and she only liked him physically, because she considers that in order to fall in love, the couple must know each other well, go out for a long time and share important moments.
And in the face of criticism for maintaining a relationship with a man 14 years younger than her, María Conchita Alonso stressed that the age difference does not affect, since there are more important qualities than age, in addition to the fact that at that time Erik was a very mature man.
Andrea Legarreta reacts
Behind the confession he made Maria Conchita Alonso about her romance with Erik Rubín several years ago, now she was the driver Andrea Legarreta who shared that he was already aware of said relationship.
"If I knew there was a kind of romance there… I don't know if it was a night of drinking, but the truth is that I did know, and who didn't. If we women were also fans of María Conchita and to date she is a beautiful woman and she is charming. What was not in my year was not in my damage ".
Cataloging the father of his daughters as a lucky man to have had the opportunity to be with a woman of the stature of the interpreter.
"How beautiful. Imagine … If Erik is already 50, everything that has passed through his life, well, well, María Conchita is a woman who, also, well, how lucky! Because a woman who to date continues to cause fires , sensual, charming, that is, everyone was in love, until now, with María Conchita ".
Finally, he also shared before the cameras of the program 'De Primera Mano' his position regarding the difference in ages, where he stressed that men love beautiful women regardless of their age, as it is a very demonized topic: "but when someone likes you and moves you, age doesn't matter ".
"I am not offended, nor do I feel bad, on the contrary, I insist she is an impressive woman and she was a flirt."
You may also like:


Source-laopinion.com