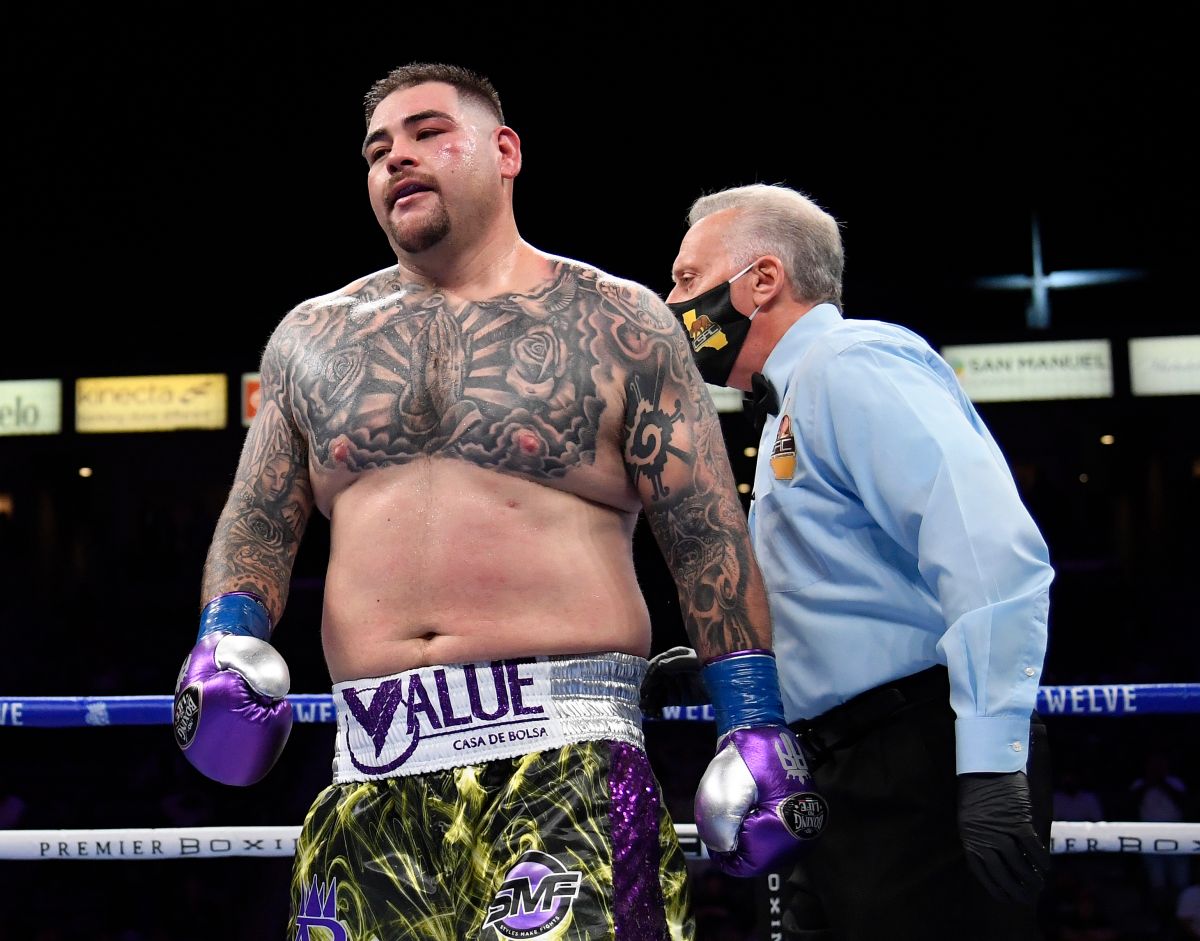 Photo: Harry How / Getty Images
Andy ruiz made an important decision about his near future: he had surgery on his right knee, even though he might not fight again until 2022. The former Mexican heavyweight champion underwent surgery successfully last Tuesday, in Guadalajara.
The intention was to correct problems that "The Destroyer" has grappled with for the past three years. Problems that had caused him several annoyances on the ring, according to his father, Andy Ruiz Sr: "They operated on his right knee, he was already three years old, he was struggling with that knee, that he could not run very much, that he could not do certain movements, he used gel and that to mitigate the pain, but recently it was not enough.".
Andy Ruiz Jr has undergone surgery on his right knee to deal with long-standing issues that he's been struggling with for the last three years, his father Andy Ruiz Sr has revealed. He said they are hopeful he will be able to return to the ring in December. [@ESPNKnockOut]

– Michael Benson (@MichaelBensonn) August 18, 2021
In addition, Ruiz's father informed ESPN that the operation was performed by the same doctor who operated on Saúl "Canelo" Álvarez.
To close, regarding his near future, the possibilities for Andy Ruiz are two: fight in December or wait until 2022. Andy Ruiz Sr. pointed out that both the doctor and the physical trainer told him that depending on the evolution of the Mexican fighter , East I could come back for a fight at the end of the year.
Charles Martin (28-2-1) was the option that "The Destroyer" Ruiz (34-2) had as his rival for October. Now such a plan is out of the question for obvious reasons. New names will surely come to light in the coming weeks for the Mexican's eventual comeback fight.