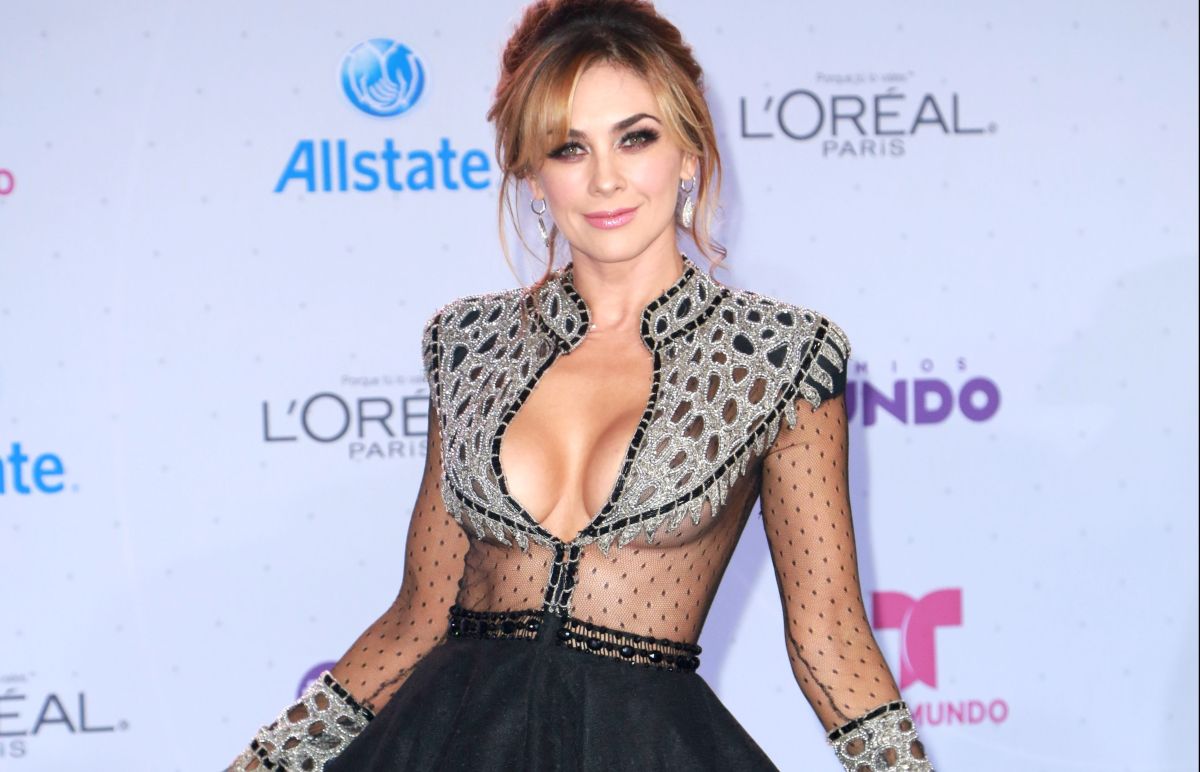 The theme of the heart of Aracely Arambula has always been a topic of conversation especially after he separated from the singer Luis Miguel, with whom he has two children. To whom, by the way, he made to tremble recently because there is the rumor that the actress could take out a book in which she would tell her entire story of her relationship with the interpreter. Now, Aracely Arambula It is once again the focus of rumors but for publishing a photograph on his Instagram account where She rides the leg of a hunk from a pool and unleashes rumors of a new romance.
It was precisely Mexican actress Aracely Arámbula The one who recently said that her heart is busy. However, with the discretion that characterizes it, did not offer more details. It is for this reason that the fans and followers of the actress did not hesitate to comment and ask If the gallant appeared with him, having a great time from a pool, it would be his new romance or just a friend.
"Vierneeeesssssss and my ArAfamilia and my beautiful Uriel know it, happy weekend that you have all the positive energy and all the HEALTH, many kisses my beautiful ArAfamilia, Blessings, I Love You", was the message he wrote Aracely Arámbula while riding the leg of the gallant from the pool.
But what could be known is that this gallant, who also wore that great body in the pool next to the beautiful Aracely Arámbula, is a professional photographer who has also served as a model and is very close to Aracely and his family. He has been in charge of photographing the most beloved celebrities on Hispanic television such as Jacky Bracamontes, Thalia, Anahí, Kate del Castillo and many more.
So while many are excited by the news that Aracely Arámbula had a new romance and gallantEverything indicates that there is a good friendship here. Still we love the image and even more so the smile and the good vibes that both give off. A gift from Aracely for his loyal fans.
Aracely Arámbula surprises and shows the great resemblance of Luis Miguel with his youngest son
Aracely Arámbula is seen without clothes and oiling her body
Aracely Arámbula cannot cope with so many fans around the world, so she will create embassies