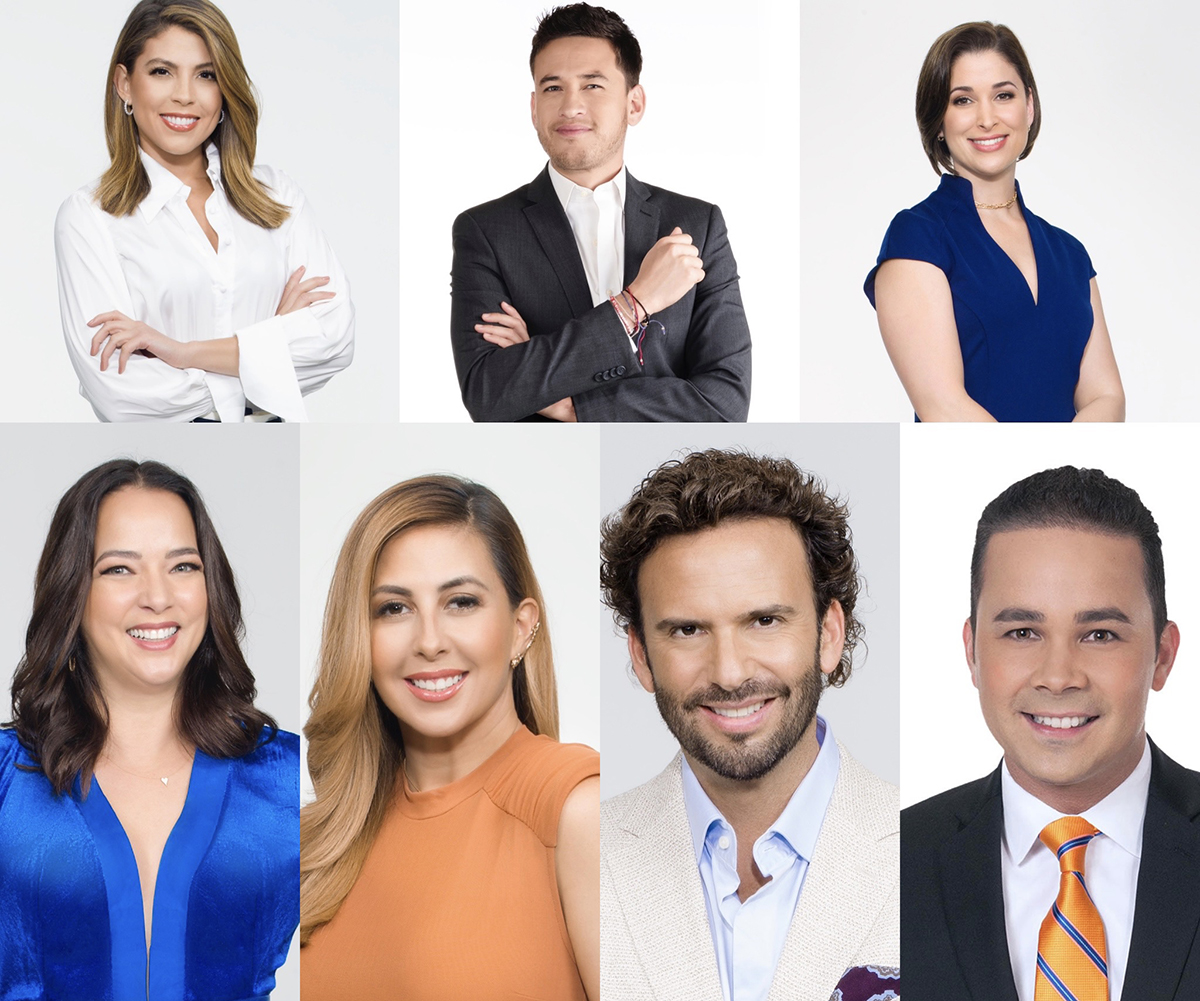 Photo: Telemundo / Telemundo
For several years Adamari López was the favorite victim of famous social media fashion experts. Some call them "haters" while others, like Carolina Sandoval, they are referred to as "digital worms." Today, it seems that this select group of connoisseurs of good dress welcomed the news anchor Arantxa Loizaga as a new victim.
The journalist posed with Adamari López, Chiquibaby and Nacho Lozano. And even though everyone received messages of affection and support for their work in the morning of Telemundo, Today, many focused on the particular wardrobe of Arantxa Loizaga, who for this Thursday decided to wear a yellow skirt combined with an orange shirt and black high-heeled booties.
It should be noted that the look itself is quite particular and that the choice of footwear was probably not the right one. However, the messages from the public have been discouraging, although as with Adamari López, they are trying to get the attention, in the first instance, of the locker room team.
So the messages … although here it seems that neither Adamari López or Chiquibaby came out well. Ah, but about Nacho Lozano nobody said anything:
"Please the dressing room… No need to say whose. How they have the courage to dress someone like that, and she to accept! "
"Please help the big one choose her clothes. You dress horrible ".
"They all dress horrible. It's weird when they dress up pretty. I would like to know who wears them to put them in jail. What ugly dresses ".
"Really, in the studio there are no dressing rooms with mirrors. That woman has put on two colors that are meant to cry and to top it off, black shoes ".
"The big girl that you say is called Arantxa @arantxaloizaga and she is the most professional of all. She has a career as a journalist, she is talented, she brings a lot to the viewer, so it doesn't matter what the view is. The other Gossipers @adamarilopez and @chiquibabyla yes, please dress them well, because they only offer pure gossip ".
---
Telemundo actress Daniella Navarro lives terrible pain: her beloved child dies and she carries his coffin