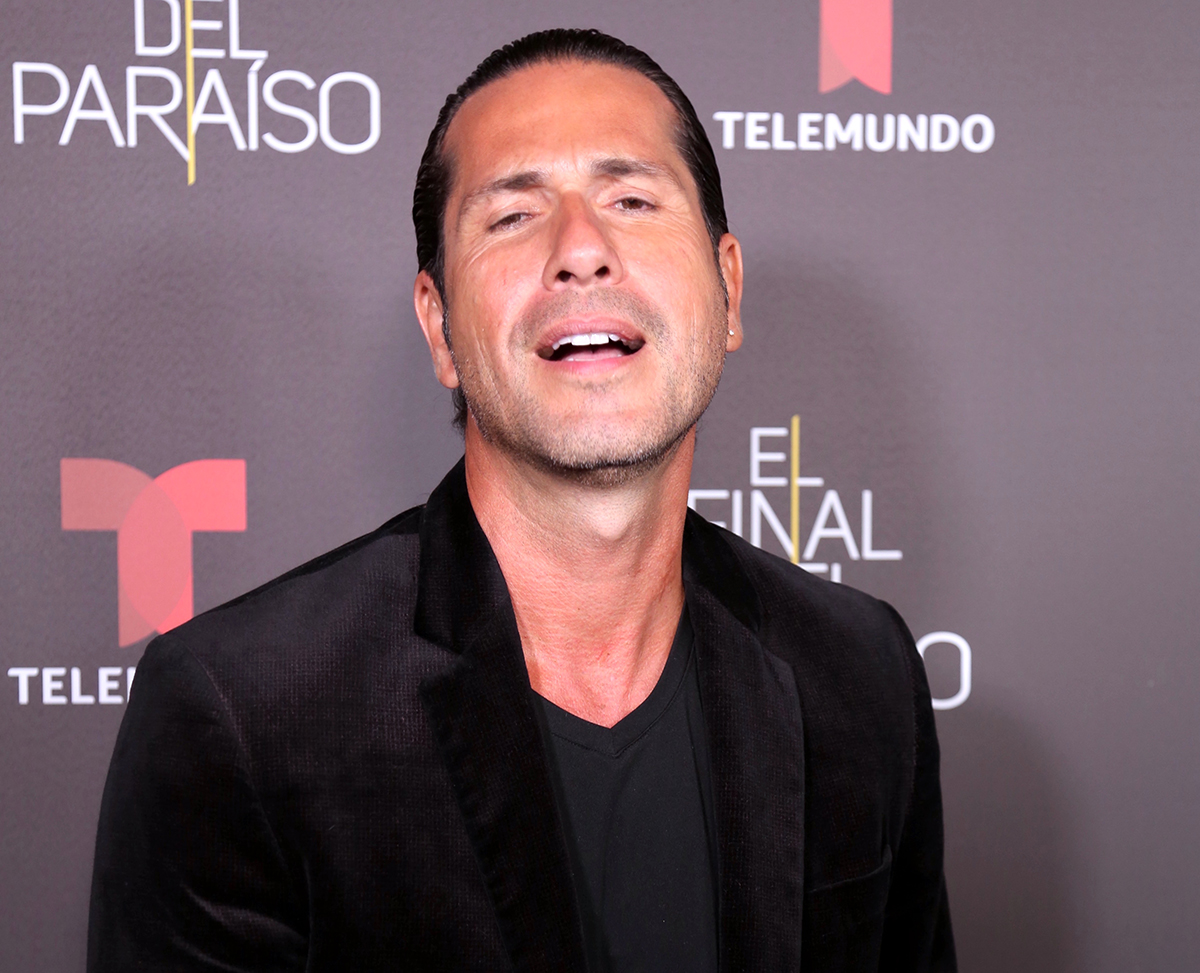 Photo: Mezcalent / Mezcalent
A few days from the beginning of 'This is how you dance' on Telemundo, this next September 12, there would be concern in the production because Gregorio Pernía He was not vaccinated against COVID-19, what's more, he is against doing it with allegations without medical support.
As the chain itself emphasized from the day of the announcement, the priority will be to be strict with the protocols to avoid the spread of coronavirus.. However, there is concern within production because one of the competitors, Gregorio Pernía decided not to get vaccinated against COVID1-9.
Although in many companies, and even cities, They are required to be vaccinated, it would not be the case of Telemundo / NBC, but that would be requiring them to be even more careful when it comes to protocols.
Why did Pernía decide not to get vaccinated? According to what he alleges, and which has no scientific basis, for those with a medical problem, the vaccine would go directly to that problem and shorten their life. He also held, in a not very coherent way, lhe theory that the vaccine is a plan of the Illuminati and Bill Gate.
What a danger a brute with followers.
pic.twitter.com/GNeDF9mZ7N

– dona_pilyJanssen (@ Dona_Pily2) August 20, 2021
What happens within the production in front of this situation? As far as we learned, there would be a lot of concern to have one of the participants not vaccinated, taking into account the long hours of daily recording and the closeness, for example, with the coach, with the producers.
And that the recordings have not started yet where he will share, on camera and without a mask with the rest of the cast, the judges, the conductors and the workers behind the camera.
What is Telemundo's position regarding this decision by Pernía not to be vaccinated? We communicated with the chain via e-mail and this is what they responded to us:
"The health and well-being of our talent, production teams and employees has always been and will continue to be our top priority. 'Así Se Baila' follows the same strict security protocols as all our productions they have followed and will continue to demand according to the guidelines of the company and the CDC. It is company policy not to comment on personal matters related to our talent or employees.".
What are those chain protocols? Periodic COVID-19 tests before the start of the day, which becomes effective once the negative result manifests. The use of masks without exceptions, cleaning, sanitary gel and distance, less between the couples who are dancing.
In the case of Pernía, is dancing with her daughter Luna, who is 15 years old and, although neither of them have confirmed it, she would not be vaccinated either.
LOOK AT THESE OTHER STORIES YOU SHOULD READ:
Giselle Blondet revealed that she has COVID-19
Edgar Ramírez made his most personal and painful confession
Toño Mauri has a relapse in his health