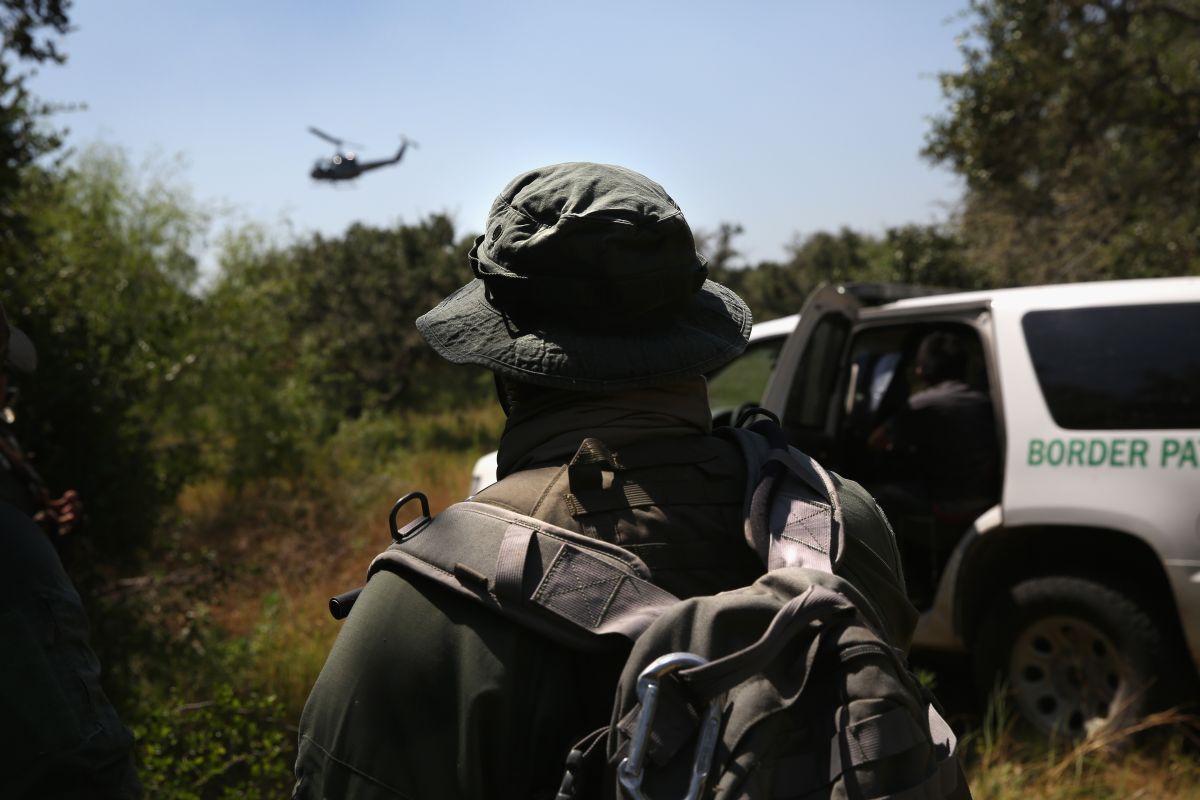 Photo: John Moore / Getty Images
Immigration agents in Texas arrested 67 undocumented migrants between Saturday and Tuesday This week. Although the nationality of the majority is unknown, several of them have serious criminal records and others are allegedly linked to gangs, according to a statement published this Wednesday from the Customs and Border Protection Office (BCP, for its acronym). in English).
One of them is a 43-year-old Guatemalan who was arrested this Tuesday in Brownsville, after crossing illegally into the United States from Mexico. Subsequent investigations by the authorities showed that the subject has a Georgia arrest warrant for sexually abusing a child in 2019.
In the afternoon, but in Hidalgo, seven more migrants were arrested by local authorities after crossing the border. At the police station, it was revealed that one of the detainees belongs to the Sureño 13 gang, even having had multiple previous expulsions from the United States.
Last night, also in Hidalgo, Ángel Oliva-Díaz, a Salvadoran national and a registered sex offender, was arrested. Previously the man had been detained by the Richmond, Virginia department for assaulting and sodomizing a girl in 2019. Records revealed that he even served a 36-month prison sentence for that crime.
On Monday, border agents detained and arrested more people, this time a group of 38 migrants who tried to cross into the country. This happened in Mission, Texas. Subsequently, a Mexican citizen was identified who is allegedly linked to a gang called Paisa.
On the other hand, it was learned that three other subjects were arrested on Saturday after they entered the United States near Palmview, Texas. Among them, a Mexican citizen was identified as a registered sex offender. The 40-year-old migrant was also arrested in 2006 for aggravated assault and battery with a weapon in Spartanburg County, South Carolina and was sentenced to 10 years in prison.
CBP indicated that detained individuals will be processed in accordance with applicable regulations.
Read also: More than 40 migrants died crossing Mexico in 2021