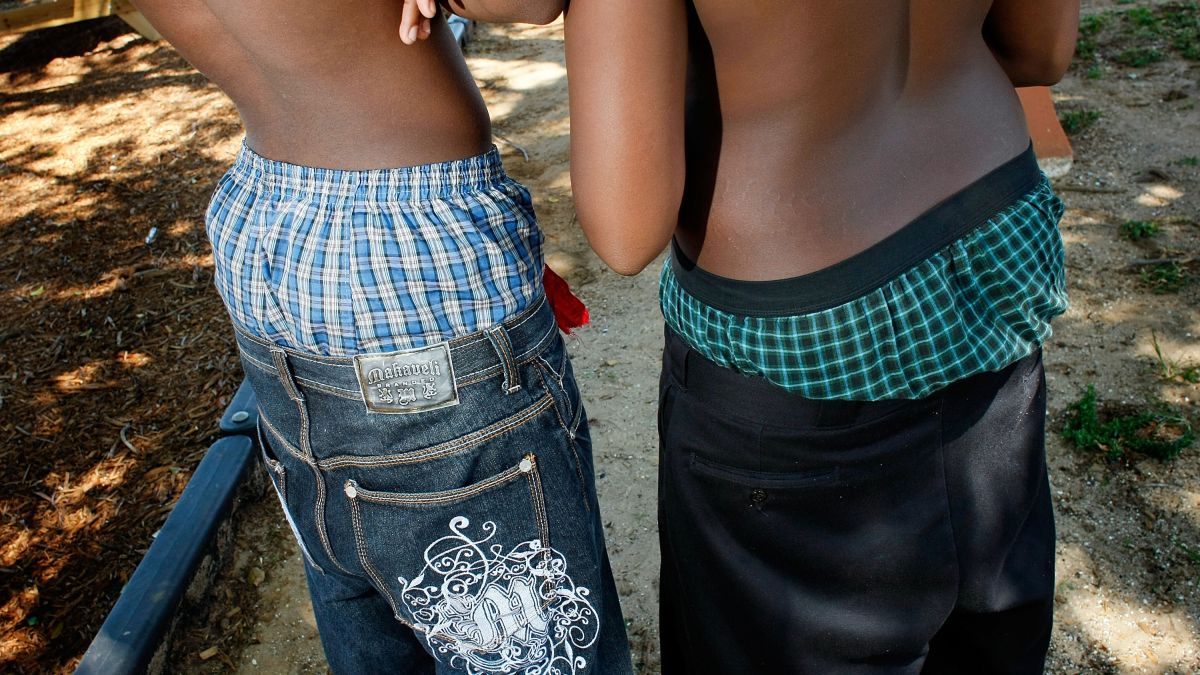 Photo: Joe Raedle / Getty Images
The fashion house, Balenciaga, is receiving criticism for selling sagging pants below the waist that have fake boxers sewn visible on top.. These pants are selling for $ 1,190.
they've really just gentrified sagging I'm dead 😭😭 pic.twitter.com/ImWDyL8quD

– faizah minnelli (@ffaizah_) September 5, 2021
The pants are known as 'trompe l'oeil', which is a French expression for an optical illusion in art. And it is that these pants are designed in a way that emulates the style that exists among young African Americans who wear pants below the waist. In the case of Balenciaga pants, the boxers are sewn into the pants, so that's the optical illusion.
However, because of this design, the haute couture brand that sells the pants, owned by French luxury giant Kering, is being accused of cultural appropriation, in addition to being accused of being tremendously racist, thus being the last fashion house to be accused of racial insensitivity.
This style has murky origins, with some claiming it comes from the US prison system, where belts are not allowed, while others say it originated because children couldn't afford a tailor. It is generally accepted that the style was popularized in the early 1990s by hip-hop artists.
Years later, as the style became popular, counties such as Ocala, Florida, Wildwood, New Jersey, and Shreveport, Louisiana, prohibited wearing pants that low, leading officers to discriminatory practices.
For example, when Shreveport had a sagging pants ban, a man named Anthony Childs, a 31-year-old African American, fled from a police officer who was trying to arrest him for wearing his pants too low. The officer fired several rounds at Childs, who was killed during the confrontation. Later, the death was qualified as suicide.
This is not the first mistake of the Balenciaga company.
As part of its latest collection, Balenciaga also launched a new bag, priced at $ 2,090, which has been noted for resembling a very common bag in many African immigrant households in the UK.
So far, Balenciaga has not made a statement about the controversy of his pants below the waist.
–You may also be interested: President Biden will give $ 600 relief payments to farm workers and meat packers