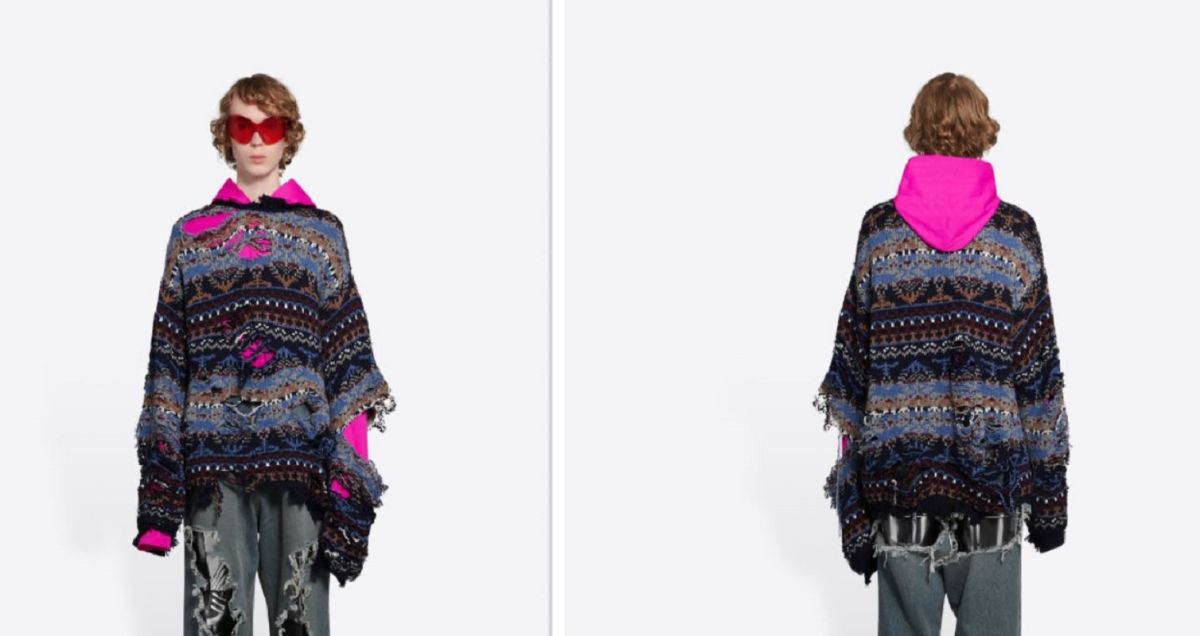 Photo: Screenshot www.balenciaga.com / Courtesy
Balenciaga is a design house founded in 1917 by the Spanish designer Cristóbal Balenciaga, and is one of the most recognized European fashion firms worldwide. However, it has recently astonished internet users and fashion connoisseurs by offering a torn sweater that costs $ 1,400 and which is part of his "Destroyed" line.
The garment, offered on the Balenciaga page for 1,150 euros, looks just as its name implies: destroyed. It has holes all over it, a practically torn sleeve and frayed bottom edges and discard.
The online store of the fashion house sells it under the title "Destroyed round neck sweater in blue" and is available in small and medium sizes, because the big one appears as "exhausted".
In terms of product details, Balenciaga describes the characteristics of this controversial sweater: worn "Fair Isle" knit (ie with a knitted pattern), round neck, made in Italy with 100% virgin wool and with an "oversized fit."
Some users of the networks expressed their surprise at the Balenciaga garment. One wrote that it looked like it had been "dug up after 500 years" and another that I wouldn't pay $ 1,400 to "look poor".
The truth is that it is not the first time that Balenciaga presents a garment with holes for sale. His line "Destroyed" shows jeans, T-shirts, hats, sweatshirts, coats and other models of sweaters in a very sorry state.. However, prices range from 300 euros ($ 350) to 2,590 euros ($ 3,000).
---