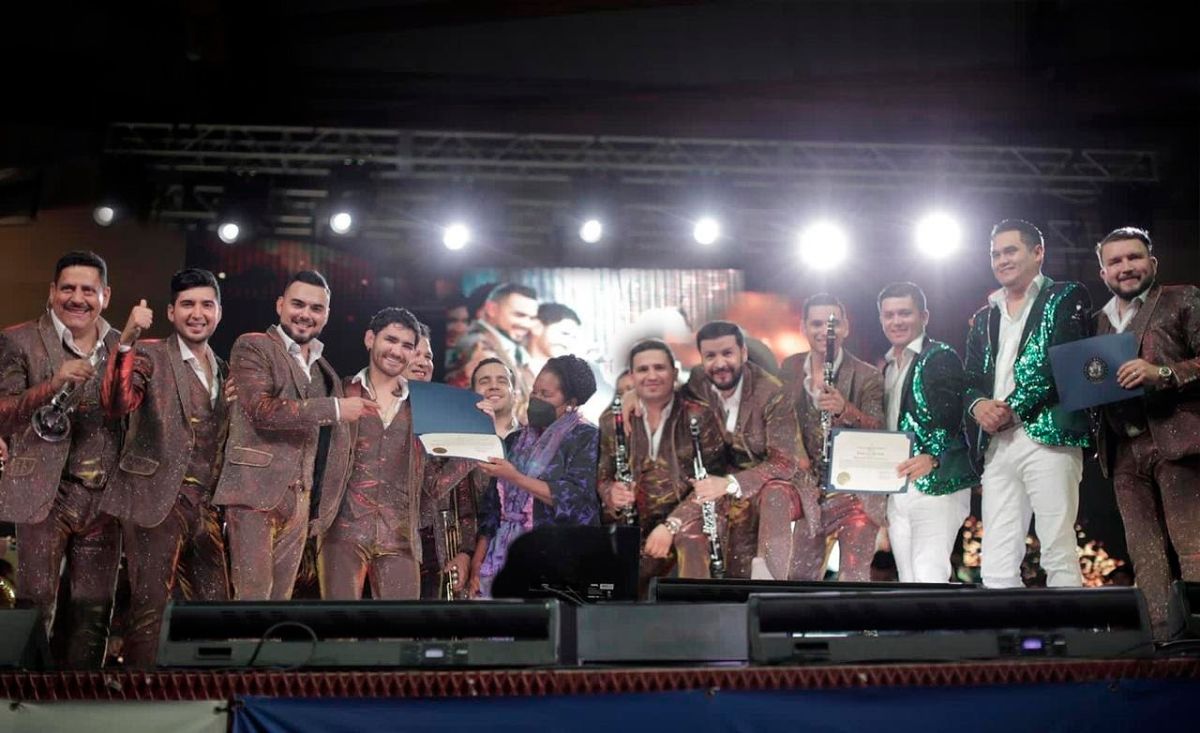 This Sunday, October 10, Congresswoman Sheila Jackson Lee awarded an acknowledgment to Banda El Recodo from Don Cruz Lizárraga during his presentation at the Monumental Plaza Garibaldi, in Houston, Texas.
With this identification on behalf of the constituents of the Eighteenth Congressional District of Texas, the Mexican group, originally from the state of Sinaloa, was recognized. "For the culture he creates through his music and for the Mexican excellence that has achieved massive success through his hard work".
"In the most diverse country in the world, we recognize, enjoy and celebrate different cultures. His masterful work in music not only creates entertainment, but also creates a cultural bond. In fact, it is worthy of the respect, admiration, and praise of the United States Congress, "it reads in the legend of recognition.
For their part, all those who make up the band thanked this recognition and promised to continue "giving everything in each presentation."
The call "Mother of all bands", is on tour and his next presentation is scheduled for October 15 at the United Wireless Arena, Dodge City, in the state of Kansas.
Since 1937, Cruz Lizárraga and his band played in popular dances and in high society, but it was not until 1938 when the group was formally founded.
The name of El Recodo comes in honor of the town where Lizárraga was born. From that year on, he began his musical career, touring the surroundings of the port of Mazatlán, going out to the different communities and towns of the state, and over time he began to fill the festivals of all of Mexico with his music.
At first, he dedicated himself to playing corridos, sones, polkas and marches, but over time he introduced a new style, using the tambora as the main instrument and thus generating more popular pieces.
KEEP READING: Paul McCartney clarified who was the culprit of the separation of 'the Beatles'
– Photo. Ozuna and her life partner have two toilets in the bathroom and they both sit on them at the same time to relieve themselves together


Source-eldiariony.com