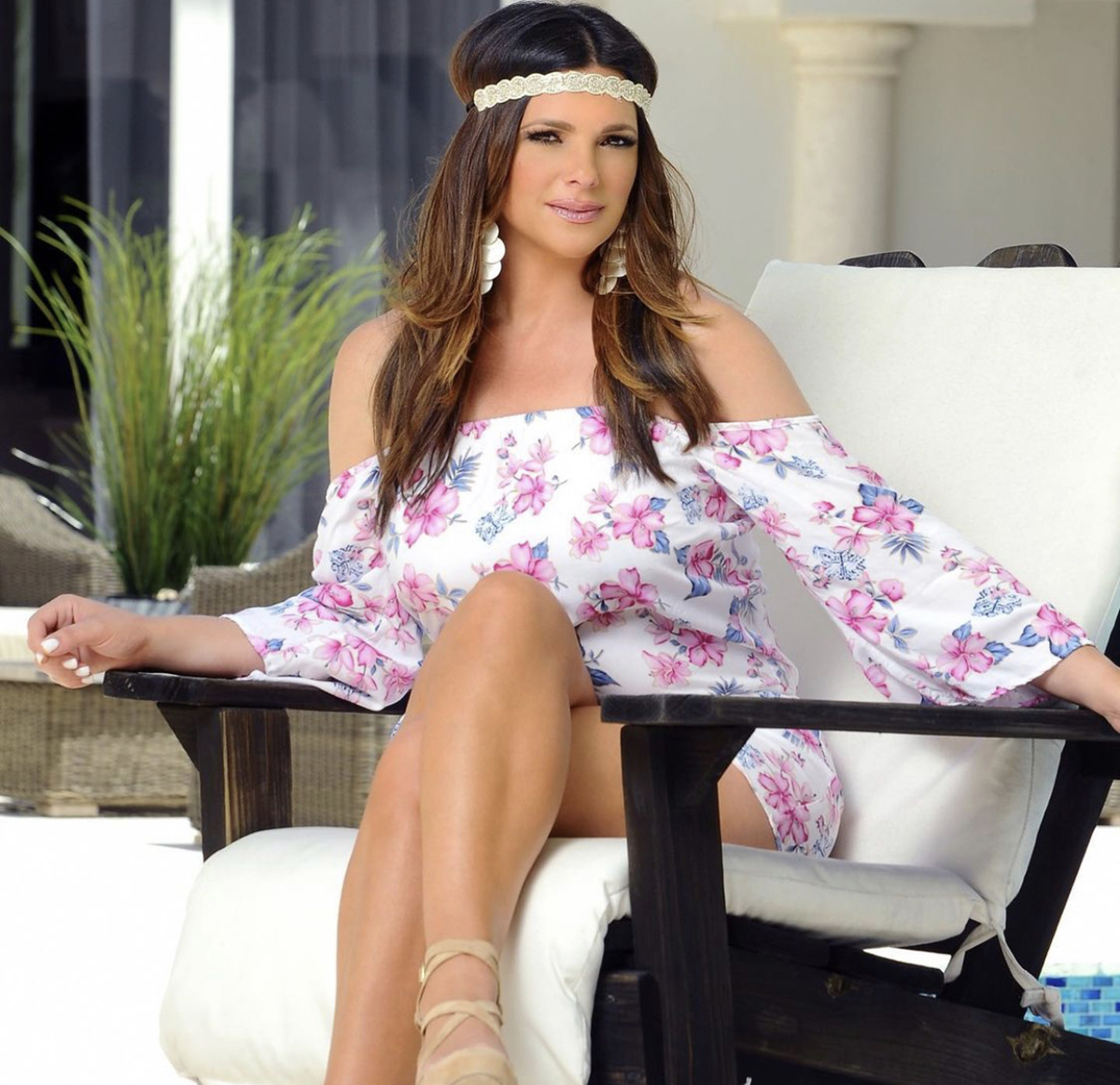 Photo: Enrique Tubio / Courtesy Bárbara Bermudo / Courtesy
Barbara Bermudo received an award for what has it outside of television, closer to her family and as one of the most important female entrepreneurs in the United States.
ANDthe day it left Univision, after being in charge of 'Primer Impacto' for 14 years and before having worked in the local Miami newscast, decided not to lower his arms and created his own company 'BMBM Productions', which has just been awarded one of the most desired certifications for an entrepreneur in the United States: Womenꞌs Business Enterprise (WBE) certification from the National Women's Business Council (WBENC) as part of your federal contracting journey.
"When I received the news I felt my heart leap out of my body. This is a great achievement not only for me, but also for my family. I've always believed that to see what we want, we have to bring about change, "Barbie told the council.
This undertaking was carried out by the hand of her husband, father of her daughters, life partner and her best colleague, Mario Andrés Moreno, who not only supports her at every step, but is an active part of the growth of 'BMBM Productions'.
What does this Bermudo-Moreno family company do? "It was an undertaking that had already started in 2015 with my husband, Mario Andrés Moreno., God had given me the vision of creating 'BMBM Productions', which is a company specialized in helping Hispanic companies to publicize their products through television, radio, written press, billboards, digitally", Explains Bermudo in a video to tell the news.
Although today he has this great achievement and the doors open to work at the government level with his company, The road was not easy Y not so much for what it meant to close his stage at Univision and the unfair way it came out, but because this begins involved investments.
"We started with a tiny agency, but little by little, like everything in life we ​​grew, counting on the best teacher, my husband", He assures in that video, where he recounts how happy he feels with this great news, his own news.
"My company has been certified by the government, under the national business council of women, which helps women-owned businesses prosper to another level. So I have become a supplier to the federal government", He continues relating.
What does this achievement mean?
"That our ideas and campaigns can be seen, in addition to the private sector, also in the federal sector"Explains Barbara herself.
For this new stage, the journalist and businesswoman decided to have the support of who she says is a large part of this achievement, the Dr. Rafael Marrero, who was his mentor and advisor.
What is Bermudo's goal with this in addition to business growth? Help other women to develop their own entrepreneurship. Something that we had already seen her do in the past with her children's clothing line, for example.
LOOK HERE WHAT BÁRBARA BERMUDO HERSELF TELLS ABOUT HER ACHIEVEMENT: