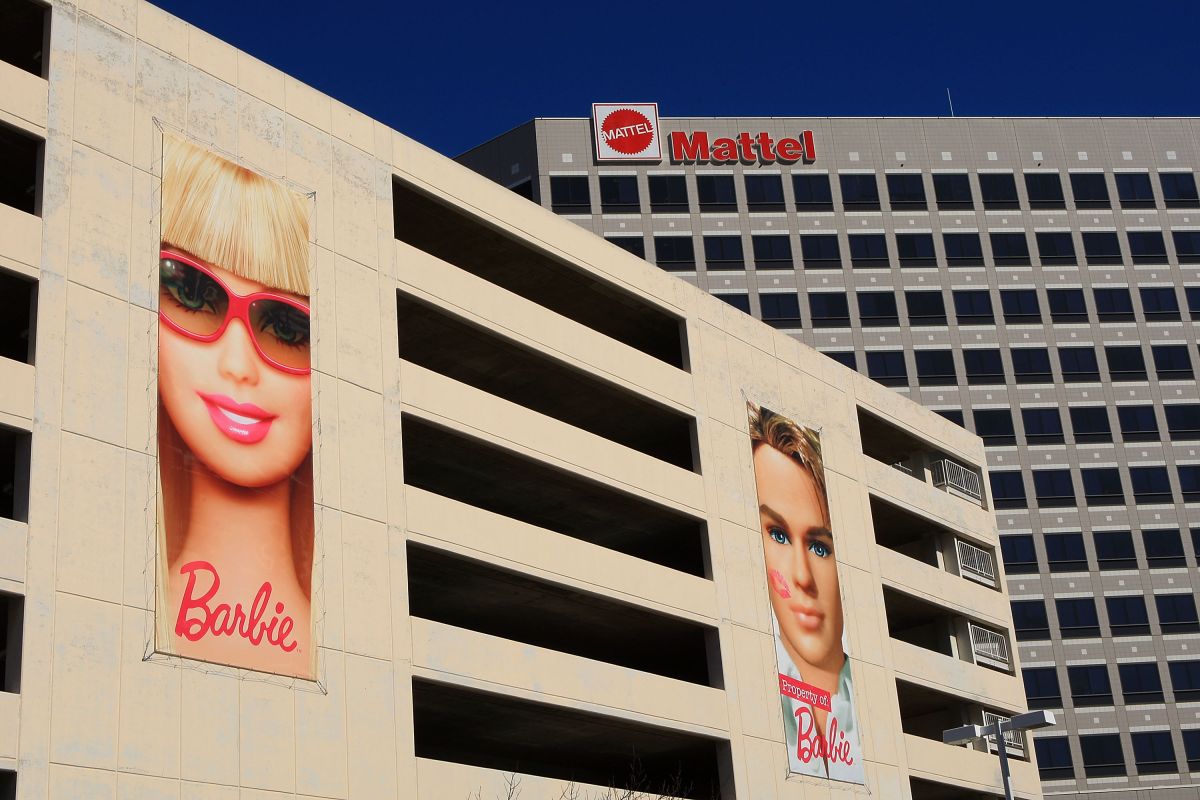 Photo: David McNew / Getty Images
Barbie presented a striking special edition to commemorate the Day of the Dead and pays tribute to the customs, symbols and rituals that are carried out in Mexico every year to remember the loved ones who have already gone.
Every fall, many families with roots in Mexico honor their loved ones by celebrating Día de Muertos. The 2021 Día De Muertos Barbie and Ken dolls pay tribute to the Mexican festival of remembrance, making this the perfect pair of collectible gifts for all who celebrate. pic.twitter.com/fThkh7Gg9Y

– Barbie (@Barbie) September 7, 2021
Barbie arrived in 2021 to celebrate one of the most representative traditions of Mexico and this time She is accompanied by her best friend Ken, who also wears a typical Mexican outfit.
In this edition, Barbie debuts a traditional dress embroidered with sugar skulls and floral details. A marigold crown with hidden skull details adorns her hair, complemented by a twisted headband detail. Her hair is pulled back to accentuate the intriguing skull face paint that continues down to her neck and forms the delicate skeleton. Sugar skull earrings, vibrant bracelets and a bracelet with sculpted skull details complete her look.
Barbie Day of the Dead 2021, arrives accompanied by Ken catrín https://t.co/wrM4WiFnQU #Tampico

– Antonio Moreno (@aamorenoglz) September 8, 2021
His friend Ken wears black pants and a shirt with an embroidered floral design, silver buttons and a bow tie. Its striking serape is decorated with sugar skulls, bones and vibrant flowers, a host of details that make this doll the perfect companion to accompany Barbie doll during colorful Mexican parties.
Barbie designer Javier Meabe said he was very excited because he loves to present new creations for this series and see them come to life.
"There is also a great sense of pressure because I want to make sure I am representing my community and traditions correctly. It helps me to be surrounded by a great team of creatives who help bring the vision to life ", commented Javier.
The Day of the Dead is celebrated on the first two days of November in Mexico. Families come together to celebrate the memory of their deceased loved ones. It's about both death and life, vibrantly colored, with some public festivals, but mostly family-centered ceremonies. The commemoration is celebrated with music, food, sweets, offerings and flowers.
Barbie Dia De Muertos 2021 Doll is up for preorder on Entertainment Earth ($ 74.99) https://t.co/sbDQtrsdXJ
Ken Doll $ 74.99 https://t.co/71zhHs5omC #ad pic.twitter.com/R9tePTjvG0

– Wario64 (@ Wario64) September 7, 2021
Barbie and Ken Día de Muertos will be available starting September 7 in department, self-service and e-commerce stores. There will be a limit of two Barbie dolls and one Ken doll per person, so that more fans and collectors of fashion dolls can take them home.
You may also like:
Ikea: the 10 techniques for your customers to buy more
The most common tactics of rich husbands to hide their fortune in divorce
Former Walmart executive wants to build Telosa, a super city to be built in a desert in the United States