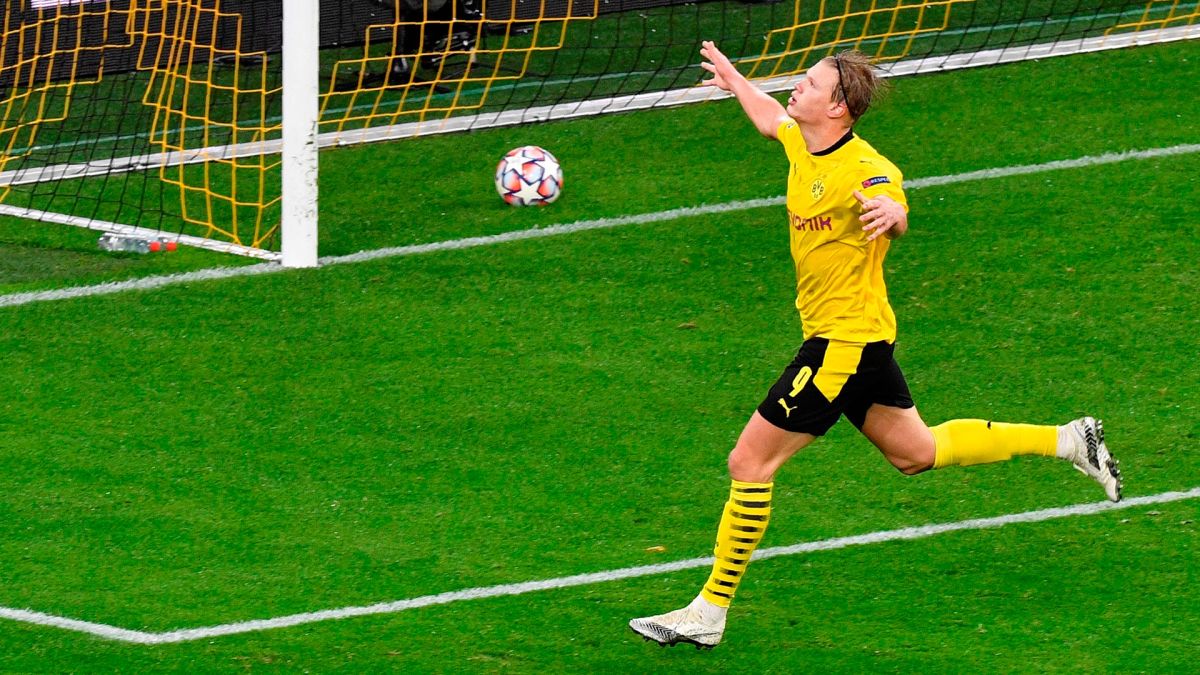 Erinling Haaland and Kylian Mbappé are the most desired forwards in the world today. In addition to youth, both footballers are accompanied by fantastic scoring records and as the season progresses the rumors of a team change increase, especially in the case of the Norwegian, who is linked to more teams such as PSG, City , Real Madrid and Bayern. Nevertheless, Barcelona is waiting to join the bid.
The Norwegian forward considers that his cycle at Borussia Dortmund is over, so he will seek to take the next step in his career by joining a power team in Europe. In this sense, Barcelona knowing the player's intentions and knowing the precedent that his father and his agent have already made a trip to the Spanish city, He could use it to convince the striker who has recently been listed as the most valuable player in the world.
Nevertheless, If Barcelona decide to enter the bid for Haaland they will have to deal with a tough nut to crack like their agent, Mino Raiola. The Italian representative is known as one of the best for the large sum of money he can get for his players, but also for the high commissions he earns.
Chelsea who approached Haaland was surprised that the Italian representative demanded a commission of 40 million euros, in addition, of course, the player's salary, that he asked for 50 million euros per season. After the stratospheric figures, the English club opted for Romelu Lukaku.
On the other hand Barcelona struggles with its own internal debt, so they will not be able to get into a face-to-face bid with the richest teams in Europe knowing that the new rectors of the team have imposed themselves to lower the salary bill.
In this sense, Barcelona's strategy will be to save money from the next winter market to use all its forces next summer. The plan is to pay the 75 million clause that Haaland will have next season at Dortmund.
In addition, Barcelona have been offered it several investment funds so that the club can try to sign Haaland. This is because investment funds ensure that the operation would be beneficial for both them and the club.
Now the issue will not only be to deal with the agent and the salary, but also to offer him a desirable contract. Despite everything, Barcelona remains on the lookout.
You may also be interested in:
Crazy: Barcelona plans to include a multi-million dollar clause in Pedri's renewal to prevent other teams from taking him away
Barcelona is left without Ronald Araujo due to injury
Haaland and Lewandowski, the only ones to beat Benzema in goals in Europe




Source-laopinion.com